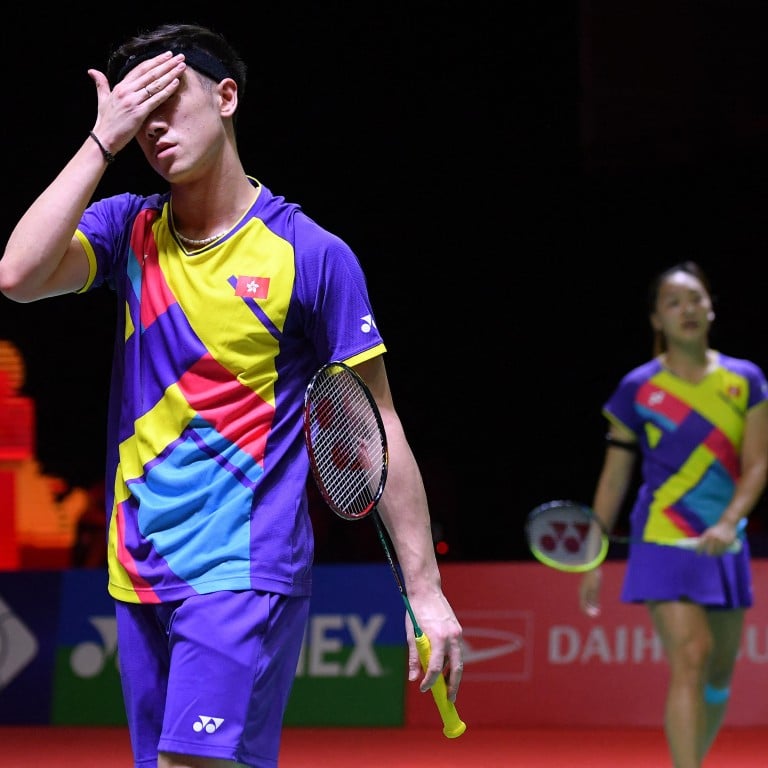 Hong Kong badminton star Tse forced to miss European events after training injury on eve of departure
Mixed doubles expert Tse Ying-suet has dislocated a shoulder days before leaving to compete in the Denmark and French opens
The two tournaments are the biggest remaining this year ahead of the season-ending World Tour Finals
Hong Kong badminton star Tse Ying-suet will miss two big tournaments after dislocating a shoulder days before she was expected to leave for Europe.
Tse, and her mixed-doubles partner Tang Chun-man, had been seeded fifth for the Denmark Open, a US$750,000 tournament which starts in Odense on Tuesday, but the pair will now have to stay in Hong Kong.
The pair will also miss next week's US$650,000 French Open, and aside from hefty prize purses, the two tournaments offered precious ranking points ahead of the season-ending World Tour Finals in December.
Missing the two European competitions means the pair now have no chance of reaching that final competition of the year.
"After consulting medical doctors, we decided not to go to the two European tournaments," said a disappointed Tse. "We have made some changes in training in order to prepare the two events better and the result was quite positive on the training courts. We have also targeted for some good results in Europe. But then it happened.
"Of course we are a bit disappointed and feel sorry of losing the opportunity. But there is little I can do and I will have to stay in Hong Kong for treatment. Hopefully we can give some stronger performance when we start again next year."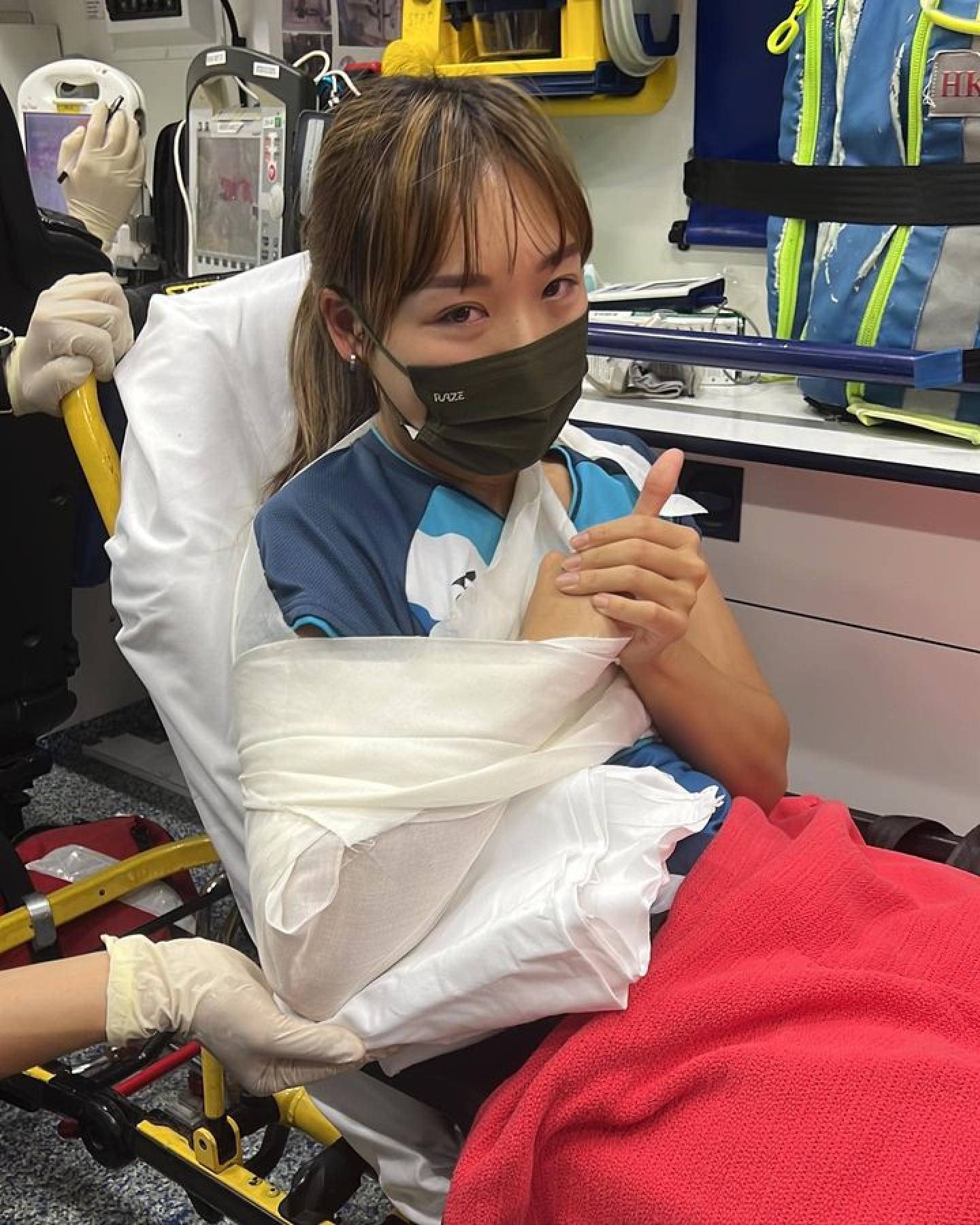 It is the third time in the past six years that Tse has injured a shoulder, and she thanked Tang for his patience.
"This is my third shoulder injury since our combination six years ago and every time Tang has spent great patience to wait for my recovery before starting again," she said. "Thank you for your understanding."
Without the top pair, Reginald Lee Chun-hei and Yoyo Ng Tsz-yau will represent Hong Kong in Europe, and the city's head coach, Tim He Yiming, said he hoped they would grab the chance to compete at the top level with both hands.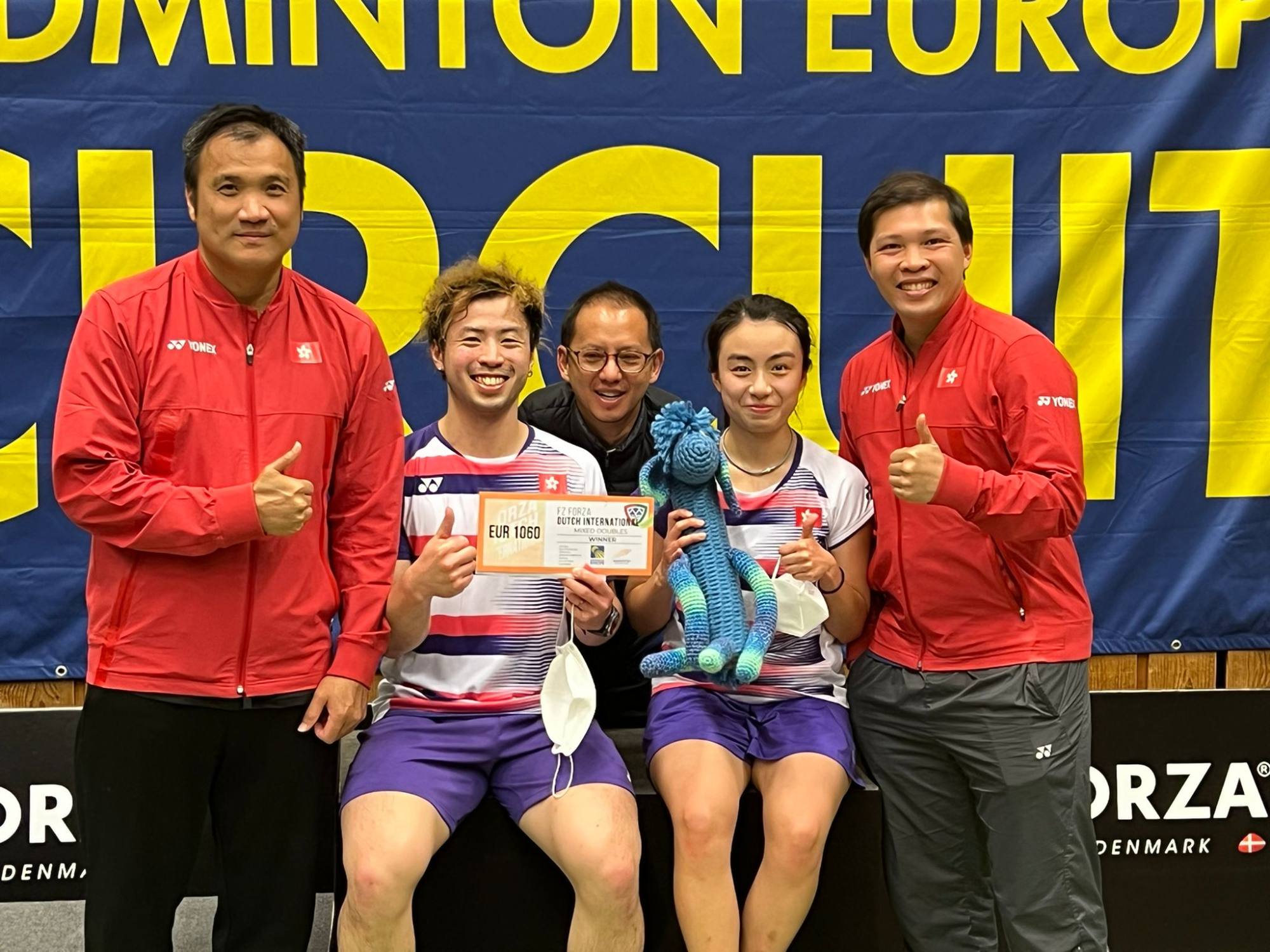 Lee and Ng are ranked 41st in the world, and enter the 32-pair draw after some other players decided not to attend. They were outside the top 200 when they first teamed up last October.
"They have been working really hard to improve their rankings so that they can join top flight competition," the coach said. "They need the exposure in Denmark and Paris to test against the best in the world to gain more exposure."
Also competing in the European tournaments will be men's singles Angus Ng Ka-long and Lee Cheuk-yiu, and women's doubles pair Lianne Yeung Nga-ting and Yeung Pui-lam.