Hong Kong Sevens: food to be sold in stadium after all, but no BYO and fans must show RAT for entry
Organisers had been told spectators would be allowed to drink but not eat during the tournament on November 4-6, with Covid-19 risks cited
But they have won permission to sell food, although fans may not bring their own and must now also show a negative rapid antigen test on arrival
Food will be sold at the Cathay Pacific/HSBC Hong Kong Sevens next month after the organisers won government approval to allow eating in the stadium.
Spectators will be allowed to buy food and drinks on the concourse and consume them in their seats, organisers said on Friday. They may not, however, bring their own food, a spokesman told the Post.
It had
been announced previously
that fans could drink but not eat during the Sevens at Hong Kong Stadium on November 4-6, with Covid-19 risks cited by the government. However, that has been overturned with two weeks to go until the showpiece returns for the first time in three years.
"We are pleased to have received approval for food service during the Sevens," said Robbie McRobbie, chief executive of the Hong Kong Rugby Union (HKRU). "With three days of food, drink, music and plenty of thrilling sevens rugby on offer, the atmosphere inside the stadium is guaranteed."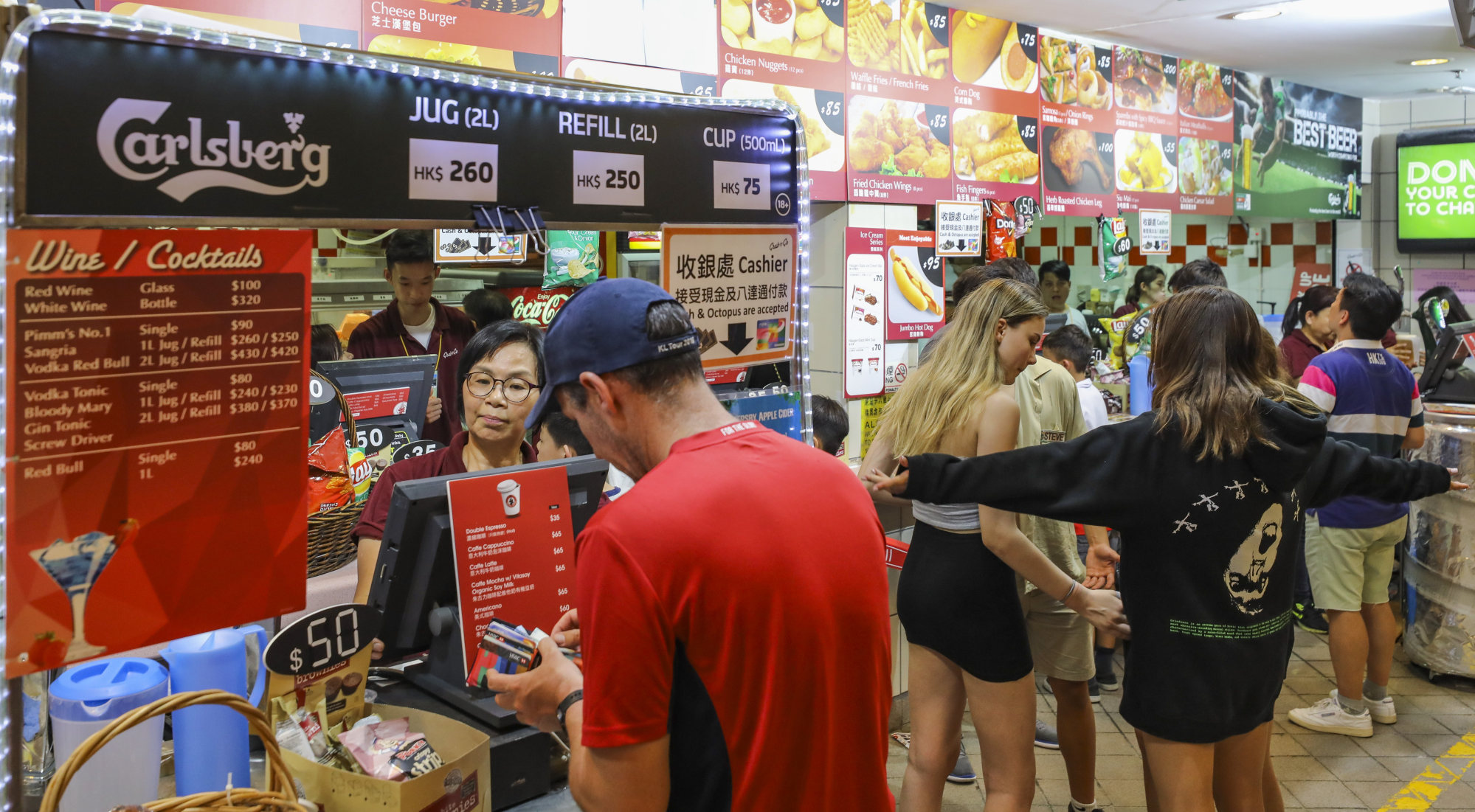 It was also announced, contrary to previous advice, that attendees would need to show a negative rapid antigen test (RAT) result to gain entry.
They "must present proof of a negative RAT result obtained on the day of the event at the entrance, otherwise they will be denied entry to the stadium", organisers said.
"The attendee must mark the RAT test kit with their name and the date and time of taking the test. They should take a photo of the test kit and save it in their mobile phone – this will then be checked by event staff at the entrance of the stadium daily."
Ticket-holders were already required to use the LeaveHomeSafe app, comply with vaccination requirements and wear face masks when not consuming drink – and now food. Stadium staff will be dispatched to remind spectators to put their masks back on.
Commissioner of Sports Yeung Tak-keung had
last week defended banning food
yet not drink, reasoning that "it would take longer when people take off their mask", and that there was a higher risk when gathering to eat.
The decision to allow eating will ease concerns expressed by the HKRU at the tournament launch that a lack of food "not only seriously impacts the event standard but has the potential to raise other health and safety issues".
It had also voiced a belief that a ban on food would reduce demand for tickets.
As of last week, 23,000 had been sold, with up to 34,000 allowed to attend under government restrictions.
The food ban U-turn comes just one day after it was revealed that executives attending Hong Kong's biggest financial summit in years will not be subject to certain pandemic restrictions that apply to regular arrivals and will be free to eat and mingle in private settings in restaurants.