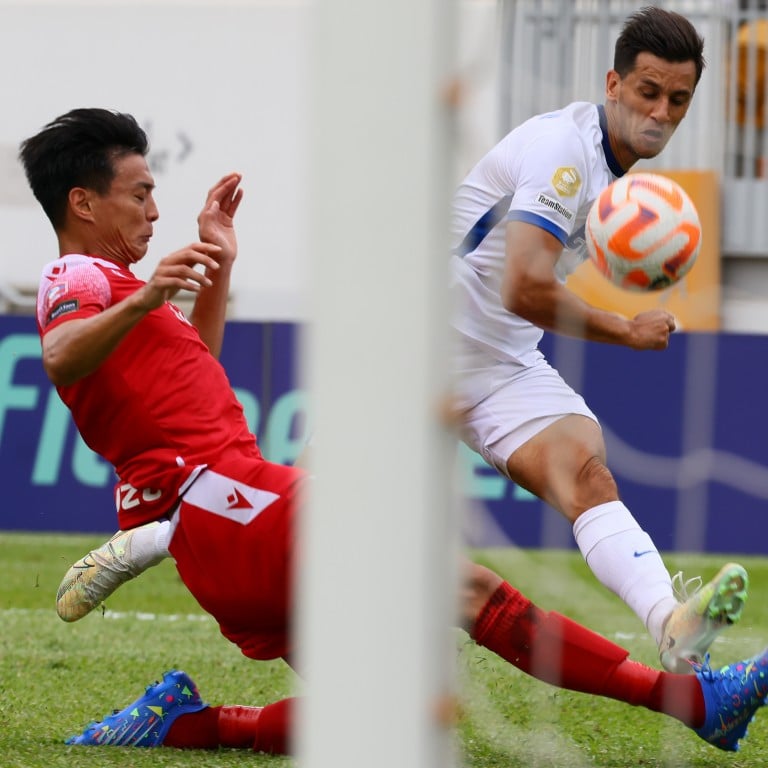 Dejan Damjanovic added-time goal saves Kitchee blushes before 4-1 extra-time win over Southern in Senior Shield
Prolific striker draws Hong Kong Premier League giants level in the dying seconds of quarter-final before completing hat-trick
Southern boss Ricky Cheng Siu-chung says result is 'unfair' as five minutes of added-time had already expired when Damjanovic first struck
Kwoon Chung Southern coach Ricky Cheng Siu-chung was left ruing a dramatic late slip that cost his side victory against Kitchee in the Senior Shield quarter-finals on Saturday, with the heavyweights eventually running out 4-1 victors after extra-time.
The district team were leading 1-0 at Mong Kok Stadium, thanks to a second-half goal by forward Awal Mahama, with fives minutes of added time over.
But prolific striker Dejan Damjanovic saved Kitchee 10 seconds after the allotted time, finding the equaliser with a clinical finish with the last strike of normal time.
Then, against a demoralised and tiring Southern in extra time, the 41-year-old found two more for his first hat-trick of the season in front of 1,500 supporters, and provided one assist for Ruslan Mingazov.
Kitchee will next face Lee Man, who saw off Sham Shui Po 5-0 later on Saturday.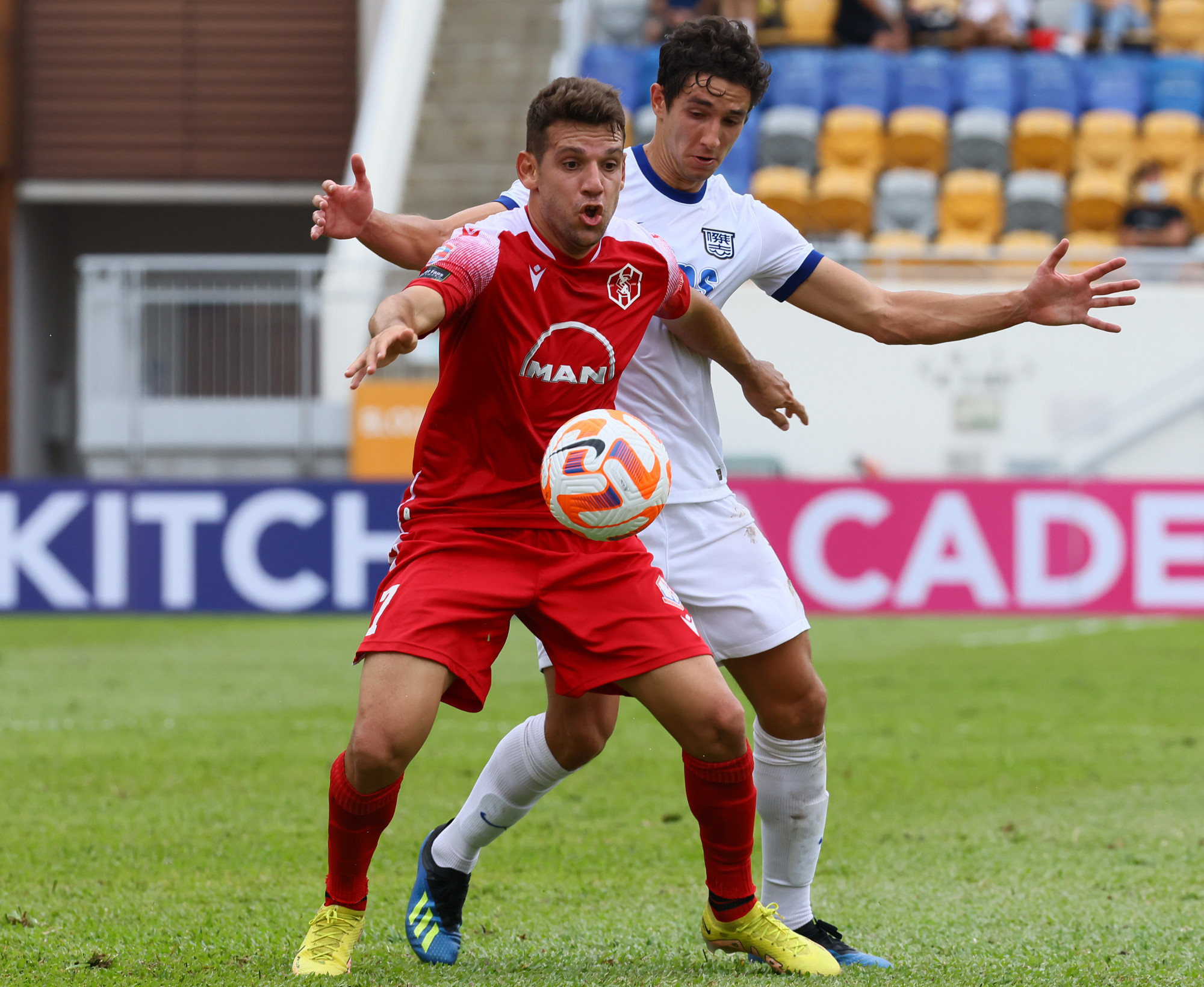 "We timed the match, and the five minutes of added time had already gone before Damjanovic hit the equaliser 10 seconds after," said the Southern coach.
"I am not looking for excuses but we did deserve to win the match. The result is not fair to us. Maybe it is just fate."
Fresh from a 7-0 loss to Kitchee in the Hong Kong Premier League last week, Southern put up a much-improved defensive display thanks to the return of Chak Ting-fung and Luis Nunes.
It was almost enough for what would have been a famous victory, following Mahawa's goal on 78 minutes.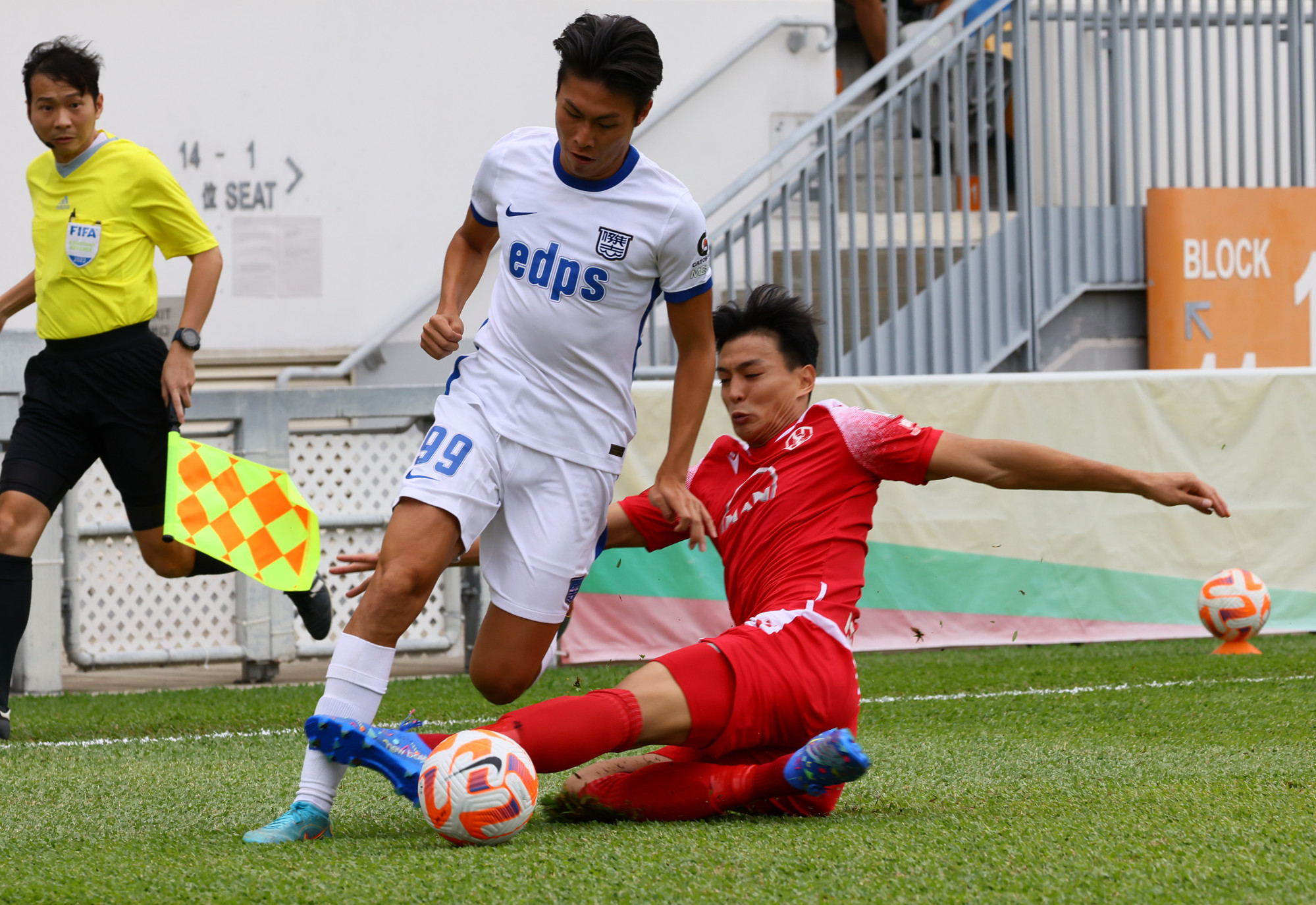 In the stands, Southern fans tried to goad Kitchee for using a multitude of naturalised players like Paulo Argolo, Helio Goncalves, Fernando Pedreira, Roberto Affonso Jnr and Alex Akande, chanting "we are Hong Kong".
Cheng shared the fans' sentiment, saying the Hong Kong Football Association should do more to stop teams like Kitchee from dominating the league.
"We are not blaming Kitchee as they only follow the rules but the naturalised players have much better quality than local players," he said.
"The FA should consider some restrictions on the number of naturalised players for each club, or the domestic league will see a wide gap, dominated by strong teams."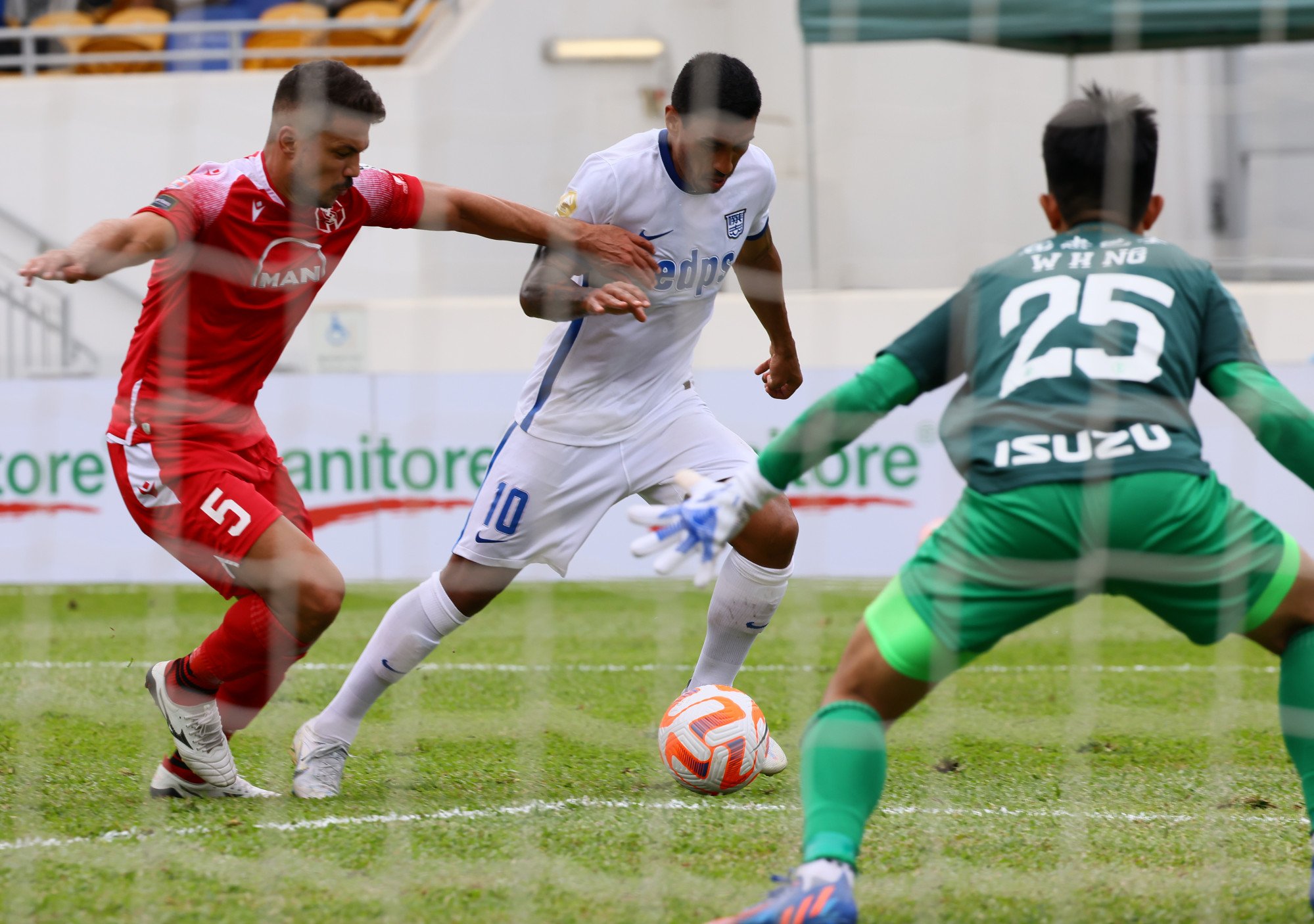 Kitchee coach Chu Chi-kwong dismissed the idea the additional 10 seconds of stoppage time had been unfair, saying it happens often in football. The coach also said his use of naturalised players was in accordance with Football Association rules.
Chu then paid tribute to the Southern defence, saying that their opponents were very focused and seldom allowed his side chances this time around.
"Maybe they have learned the lesson from the last game when they lost 7-0 and were very focused on their defence, and rarely came out to attack," said Chu.
"We may need to find ways to cope with opponents if they only stay in defence. But nonetheless, it was our own fault that made it such a tense match, as we had a number of chances to score before the equaliser.
"If we had converted them, we would not have needed to wait until the last moment to find the equaliser, and needed extra time to win the match."