Swimming
Get more with myNEWS
A personalised news feed of stories that matter to you
Learn more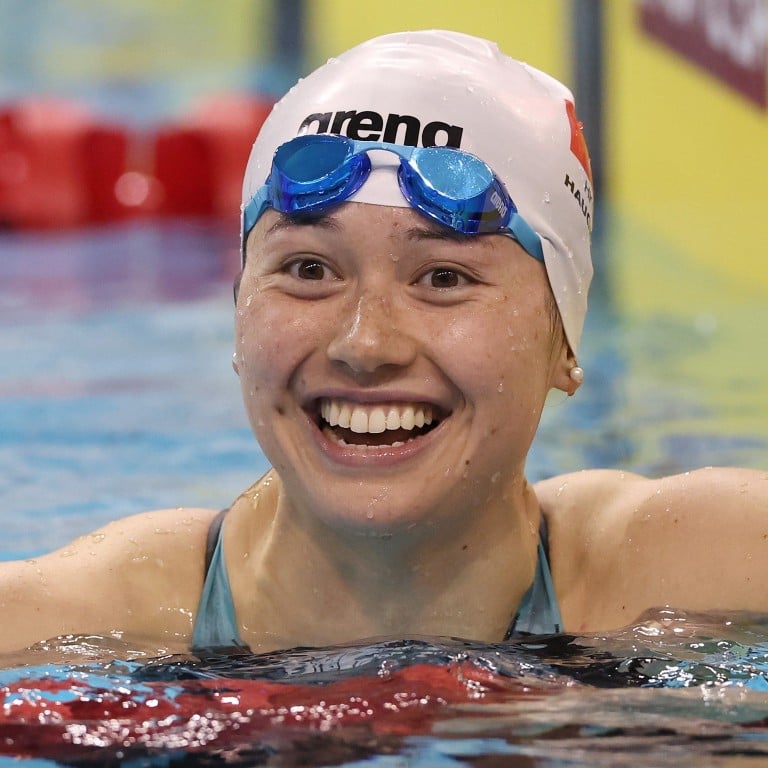 Siobhan Haughey adds 100m freestyle gold to close out Fina World Cup meet in top form
Hongkonger takes her second gold medal in Toronto but looks ahead to third leg of the World Cup in Indianapolis
Adam Mak breaks Hong Kong's 200m breaststroke record then regains it after compatriot Adam Chillingworth also beat it
Siobhan Haughey added 100 metres freestyle gold to her Fina World Cup haul on Sunday and concluded the Toronto meet with two golds and one bronze medal.
Though the Hongkonger was outside the top five in reaction time, she caught up quickly, was in contention after the first turn and widened the gap to touch the wall in 51.33 seconds – 0.26 seconds faster than in the Berlin leg of the World Cup a week earlier.
Beryl Gastaldello of France, the European Championships silver medallist, finished second in 51.67 seconds, just 0.02 seconds ahead of Katarzyna Wasick of Poland, who had won the 50m.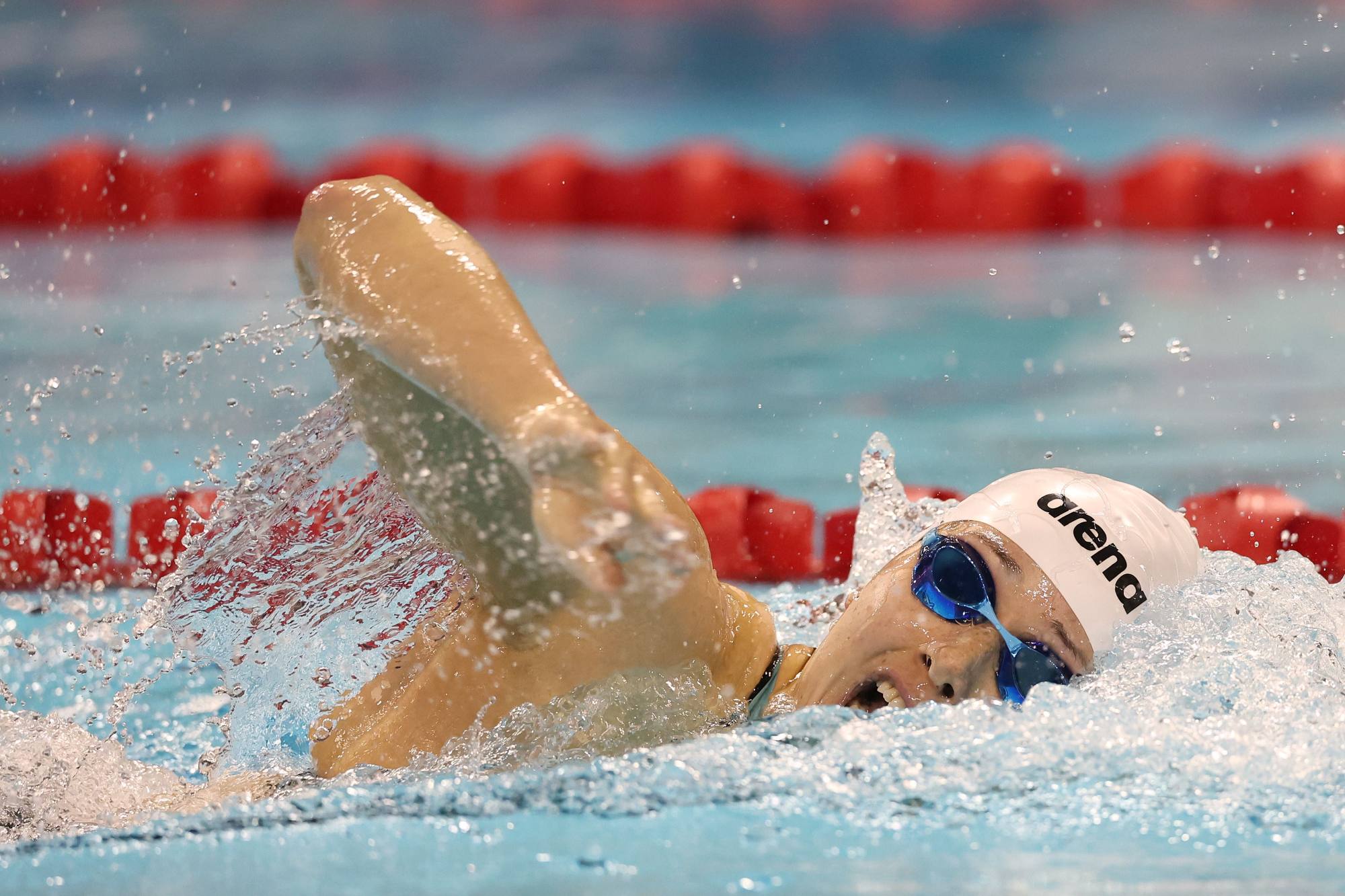 Speaking poolside after the race at the Toronto Pan Am Sports Centre, double Olympic silver medallist Haughey said she was satisfied with her final swim before turning 25.
"I am happy – it is my birthday tomorrow, I really wanted to have a good last race of being 24. I'm really happy with how I did," Haughey said.
The freestyle specialist, who set the Asian 100m free record of 50.79 at the International Swimming League last December, will not have much time to celebrate as she prepares to head to the United States on Monday for the third leg of the World Cup, which begins on Thursday.
"Unfortunately no time to celebrate," she said. "We are travelling to Indianapolis tomorrow, so not really any plans."
"After two legs of incredible performance, we expect Siobhan to swim even faster in the [short-course] World Championships," Hong Kong head coach Chen Jianhong said, predicting that Haughey would peak for that competition in Melbourne in December.
With five golds and one bronze under her belt, Haughey is ranked second overall in the World Cup women's individual standings with 112.9 points, with American short-course specialist Beata Nelson leading the way with 115.6.
The 16-year-old Adam Mak Sai-ting, who won the city's first ever boys' medal at the World Junior Championships when he took bronze last month, made his mark at the World Cup, too.
In the 200m breaststroke on Sunday, he broke the Hong Kong short-course record twice on his way to finishing seventh in the final.
Already the Hong Kong junior record-holder, he beat not only that mark but also the city's senior record in his heat, with 2:07.81. The senior best was then taken off him just a few minutes later when fellow Hongkonger Adam Chillingworth set a new mark of 2:07.79 in his heat.
Benson Wong, whose record of 2:08.26 they both surpassed, did not get through to the final, being ranked 13th in the preliminary round in 2:10.25.
Mak and Chillingworth went head to head in the final, with Mak in lane eight clocking 2:07.59 to regain the senior record, ahead of eighth-placed Chillingworth in 2:07.93.
Reigning short-course world champion Nicolas Fink of the US won in 2:03.78, followed by Caspar Corbeau of the Netherlands in 2:04.17 and Caio Pumputis of Brazil in 2:04.27.
High-school student Mak had already broken Hong Kong junior records in the 50m and 100m breaststroke during the World Cup weekend.
"Last month's world junior medal definitely gave Adam valuable experience and confidence, and I'm happy to see new national records in world-class meets," coach Chen said. "It's always good to have a tight fight among our own swimmers – that is the best way to push them to a higher level."