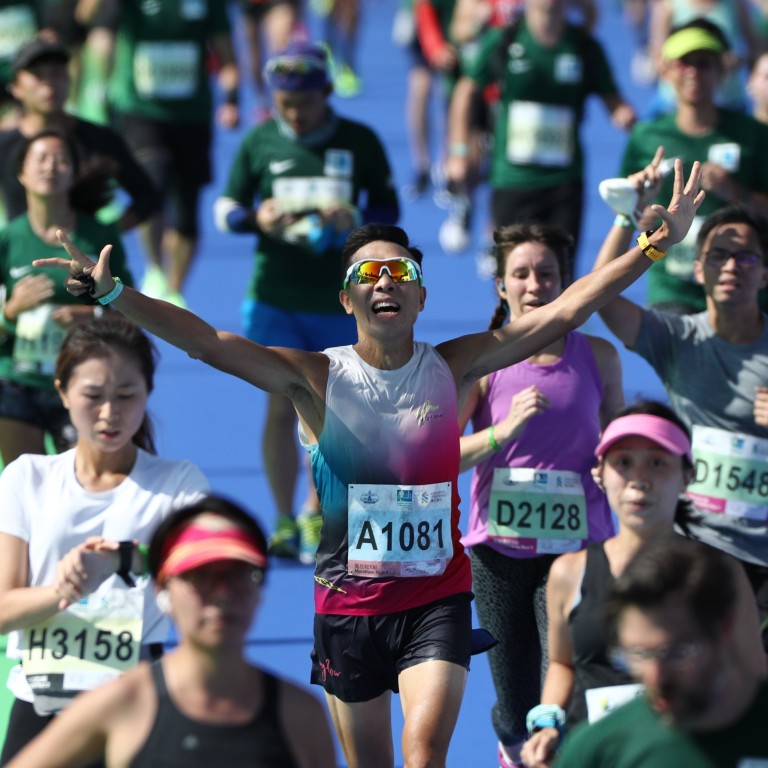 Standard Chartered Hong Kong Marathon adds a HK$10,000 sweetener with 25,000 runners confirmed for February 12 return
After cancelling 2022 event, organisers are offering runners who complete the 2023 marathon in under three hours a prize money bonanza
Starting point for 10km race adjusted after 2021 congestion, with registration for all three competitions open to public from November 15
Organisers of the Standard Chartered Hong Kong Marathon are promising a world-class field when the annual showpiece returns for its 25th instalment on February 12 next year.
After cancelling this year's event because of a breakdown in talks with the government, the Hong Kong Association of Athletics Affiliates (HKAAA) is hoping that a return to its traditional February slot, and the return of overseas athletes, will give the marathon a much-needed boost.
During Tuesday's official launch, the HKAAA confirmed a quota of 25,000 runners has been set for February's event. But chairman Kwan Kee said he remained hopeful that a larger number of participants would be allowed if the government continued to ease Covid-19 restrictions.
"I hope the pandemic situation will improve as soon as possible, and we will see if there are chances to raise the numbers a little bit," Kwan said.
Previous years have seen participation rates for the marathon hit as many as 74,000.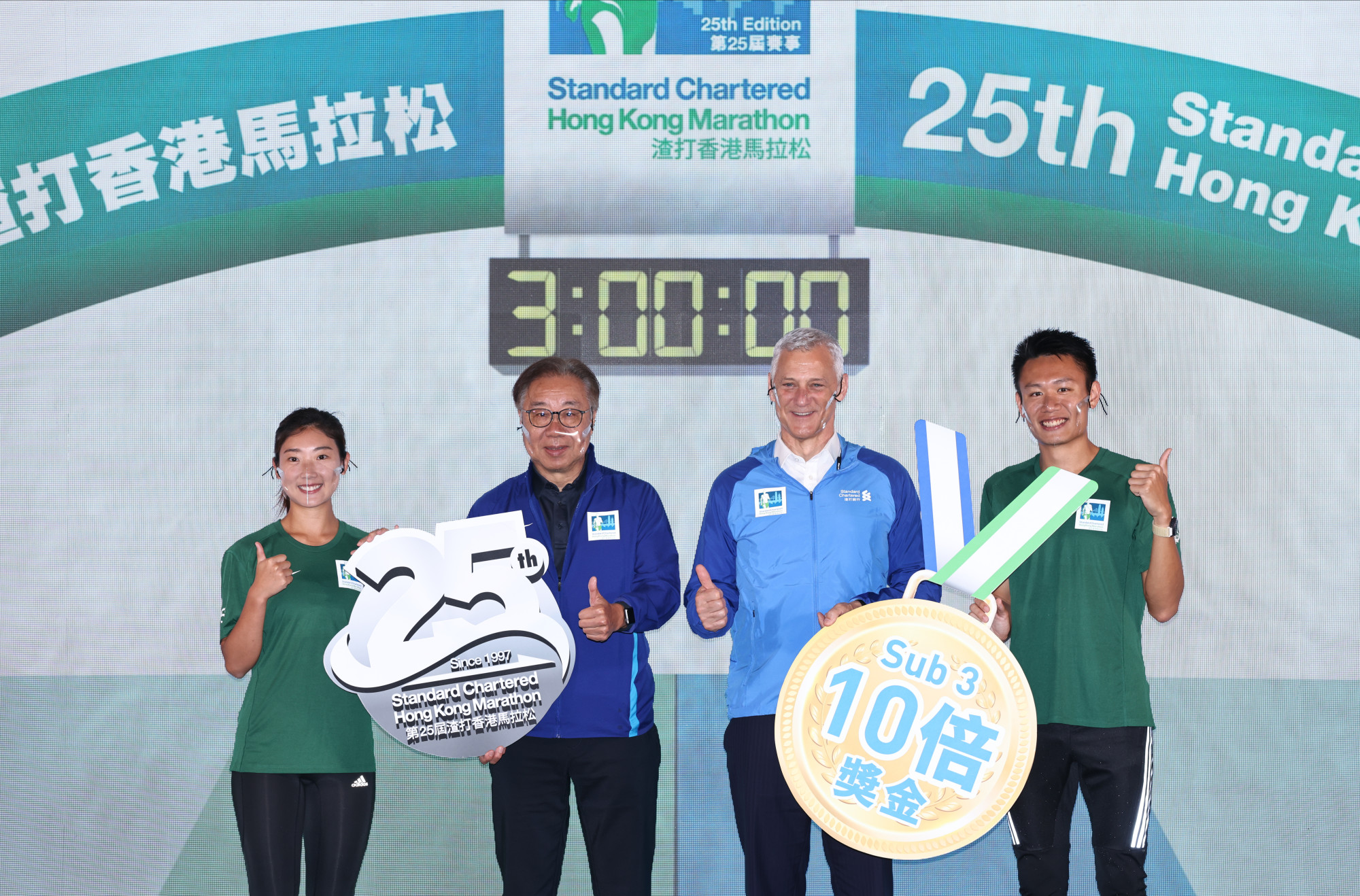 "HKAAA and Standard Chartered Hong Kong have been working closely together for over 25 years for the Standard Chartered Hong Kong Marathon," he added. "The event has not only brought together overseas and local runners to compete, but has also filled the city with positive spirit."
Another big addition to the 2023 event is a surprise announcement of a HK$10,000 bonus for runners who complete the full marathon in less than three hours, or three and a half hours for women. The cash bonus will be in addition to a "special incentive award" for runners, which organisers hope will encourage greater participation.
Registration for the February 12 event opens to the public on November 15 from 10am. Similar to previous years, there will be three categories on offer, comprising the marathon, half-marathon and the 10km run.
With the relaxation of restrictions for inbound travellers to Hong Kong, Kwan said overseas runners will be invited to join for the first time since 2019, granting the full marathon race "gold label" status by World Athletics.
The exact number, however, has yet to be revealed. Earlier reports suggest up to 12 overseas runners could be part of the 2023 event.
Traditional race routes will be adopted with both the marathon and half marathon starting from Nathan Road in Tsim Sha Tsui.
Last year, 10km runners started at the Western Tunnel Harbour Crossing Toll Plaza, but many complained the area was too congested. With an increased quota of runners this time, organisers have decided to move the start back to the Eastern Corridor, closer to Tin Hau. All races will finish at Victoria Park.
Previously, organisers had raised the prospect of runners starting in waves and requiring a longer closure of roads, but details about staggering start times were not addressed at Tuesday's official kick-off.
Virginia Lo, who took the honours in the women's 10km in 2021, said she was looking forward to the return of top overseas runners.
"Being able to compete with international athletes is one of the best experiences," she said. "Competing against overseas athletes is the best ways for us to learn and become a more professional runner."
The race also marks the 25th year that Standard Chartered has thrown its support behind the event.