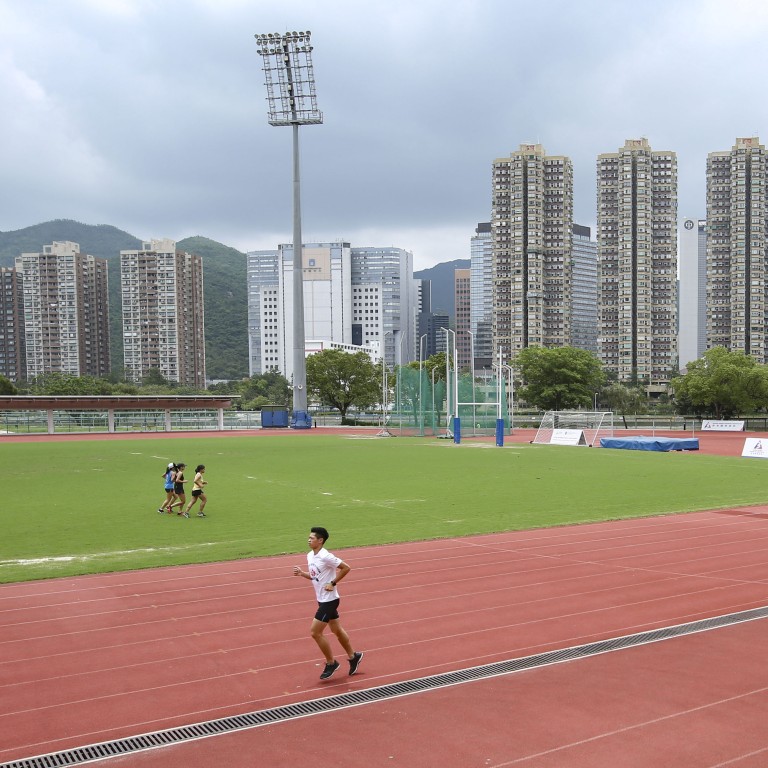 Hong Kong losing young talent because of lack of facilities, athletics coach warns
'Our base in the grassroots disappeared,' long-serving coach says, as HKAAA boss asks government to discuss the problem
City has only three venues for athletes' exclusive use, for limited hours each week, with public having priority elsewhere, they say
Hong Kong's athletics chief is seeking talks with the government about a shortage of training facilities, which a long-time coach told the Post had already cost the city plenty of young talent.
Last month's Asian Youth Under-18 Championships produced Hong Kong's best haul of eight medals, but Kwan Kee, chairman of the Hong Kong Association of Athletics Affiliates (HKAAA), revealed he wanted more to be done for up-and-coming athletes.
"We won the historic eight medals [but] not all of these young athletes have a consistent place to train," Kwan said. "It's been a problem for a long time. I hope the government will fix it as soon as possible."
Kwan was speaking at a prize presentation for the Asian youth medallists, who received a total of HK$233,000. The city had won three medals at the 2015 championships, four in 2017 and three in 2019.
A government report this year stated that more than 80 per cent of total usage of sports grounds was by joggers.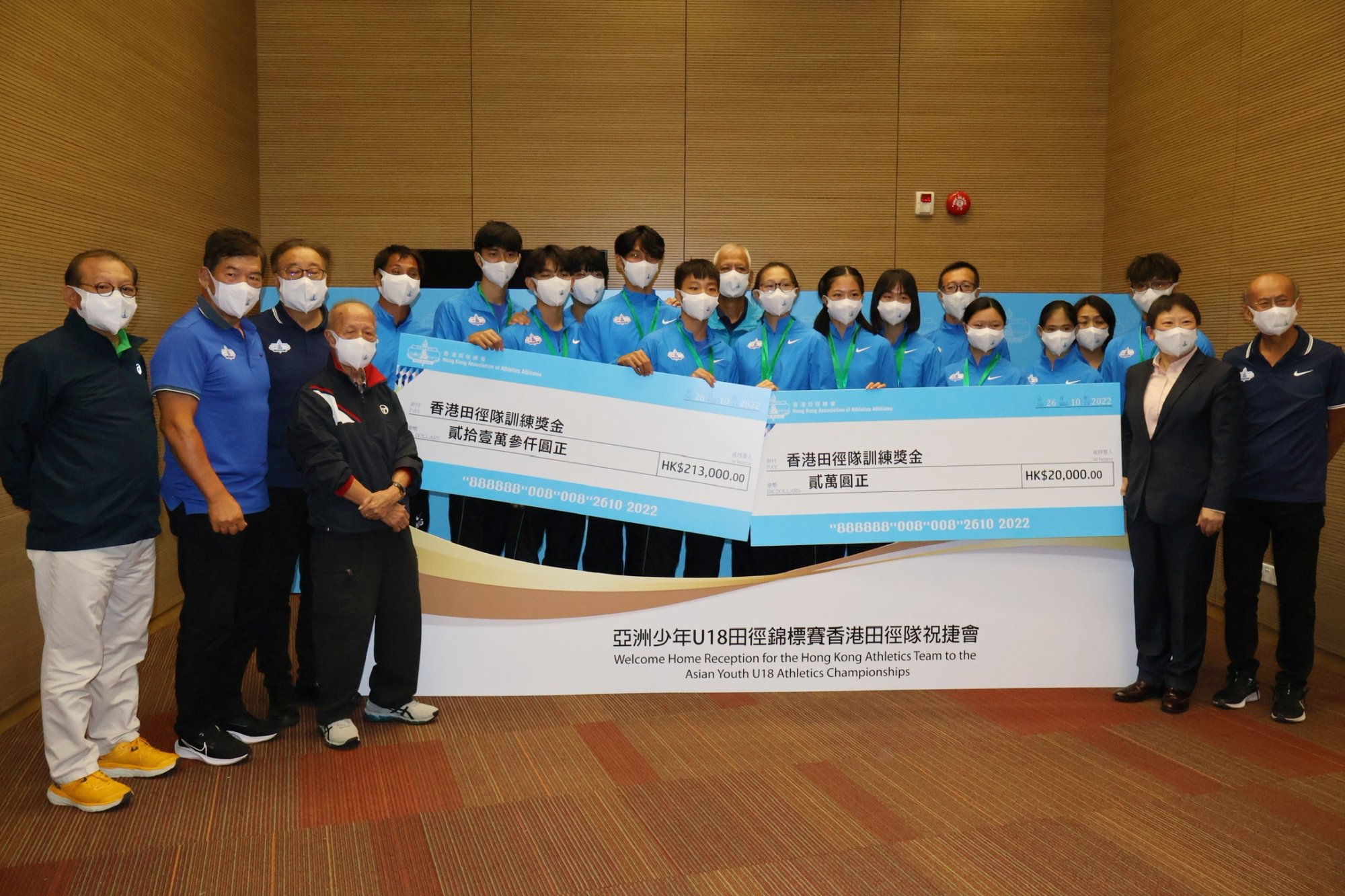 "Our athletes are not joggers," Kwan said.
"Why is there time allocated for football at the sports grounds but no athlete training time for us? Even if you can fly, you won't be able to deliver results unless you have a proper training facility."
He said the HKAAA had only three training facilities for registered members to use, during limited hours.
Leisure and Cultural Services Department rules state that "to avoid obstructing other users, activities other than jogging are not allowed on the track". Less than 20 per cent of time at the city's sports grounds is used for training or competitions.
Yap Kai-tak, a coach for more than 25 years and the coach of Hong Kong junior 100 metres record holder Chloe Chan Pui-kei, believes there is no time to waste in redressing the balance. He said countless youngsters had been lost to the sport because of a lack of facilities.
"The government has only provided three grounds, at limited times," Yap said. "How can you expect a student athlete to travel from Tin Shui Wai to Wan Chai after school for training?
"It's been happening for 20 years. Our base in the grass roots disappeared because of this.
"Not everyone is studying at schools with training facilities. You can see that school athletes' standards have dropped dramatically because they can't even book a place for their students to train for interschool competitions."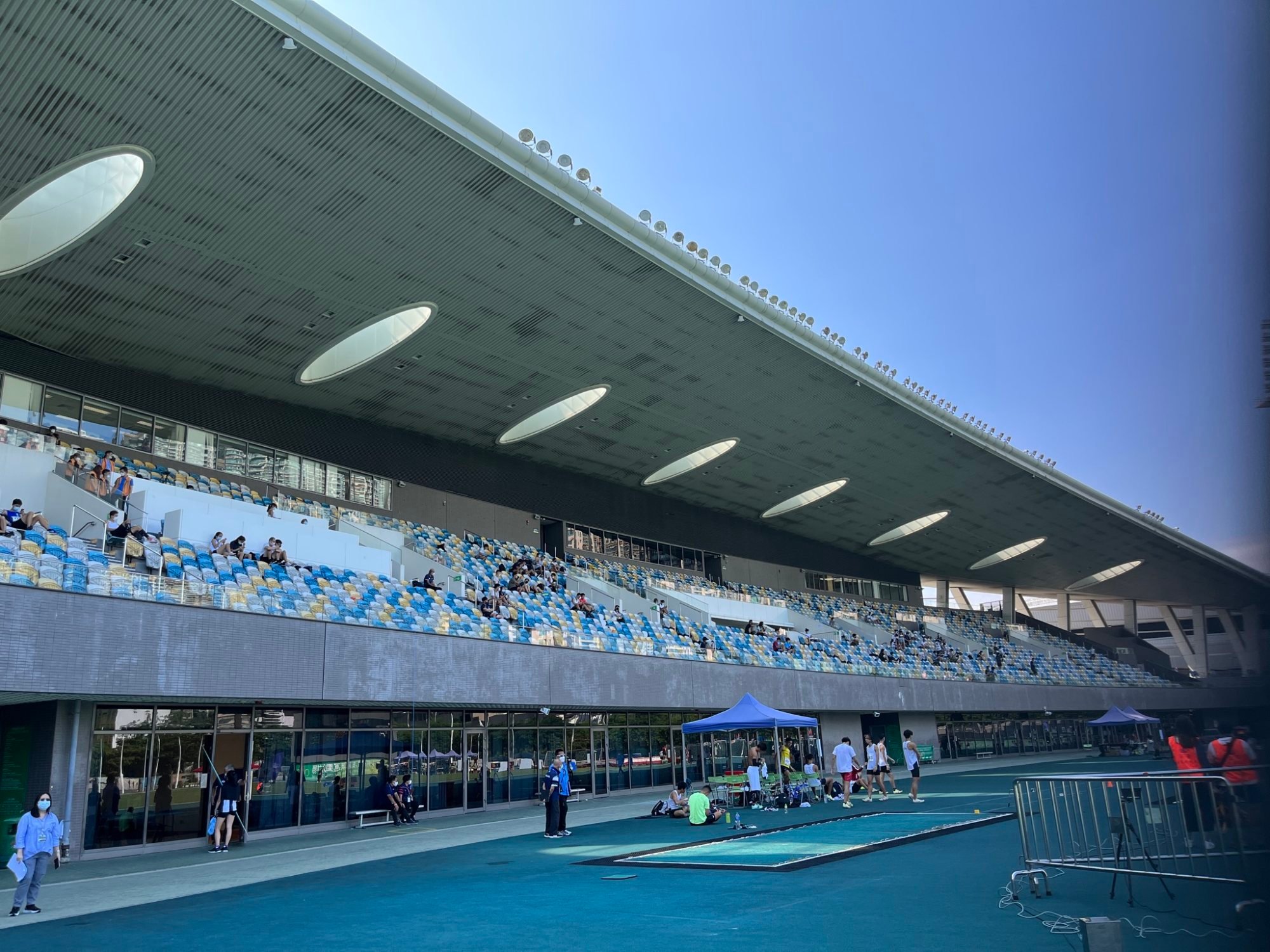 Yap wants athletes to have more use of sports grounds, and not be blocked from doing so for joggers' sake.
"About 10 years ago, athletes and joggers shared the same tracks – for example, four lanes for training, four for jogging," he said. "I think that's very acceptable. I'm not sure why the government only did that for a short time."
Dennis Ng Yu-ho, executive director of the HKAAA, said his association was open to any options – exclusive use or sharing with joggers – for its 12,000 members.
"We don't want to exclude anyone from sports grounds," Ng said. "Hopefully, the government will open them all for our purposes. We can't afford to lose talent due to lack of facilities."
The only three grounds available for athletes, for three hours a day, are Wan Chai (five days a week), Tseung Kwan O (four days) and Sham Shui Po (two).
"Tseung Kwan O is usually allocated for athletics training once a week," Ng said. "The rest of the time is spent training elsewhere, which is insufficient for our athletes."