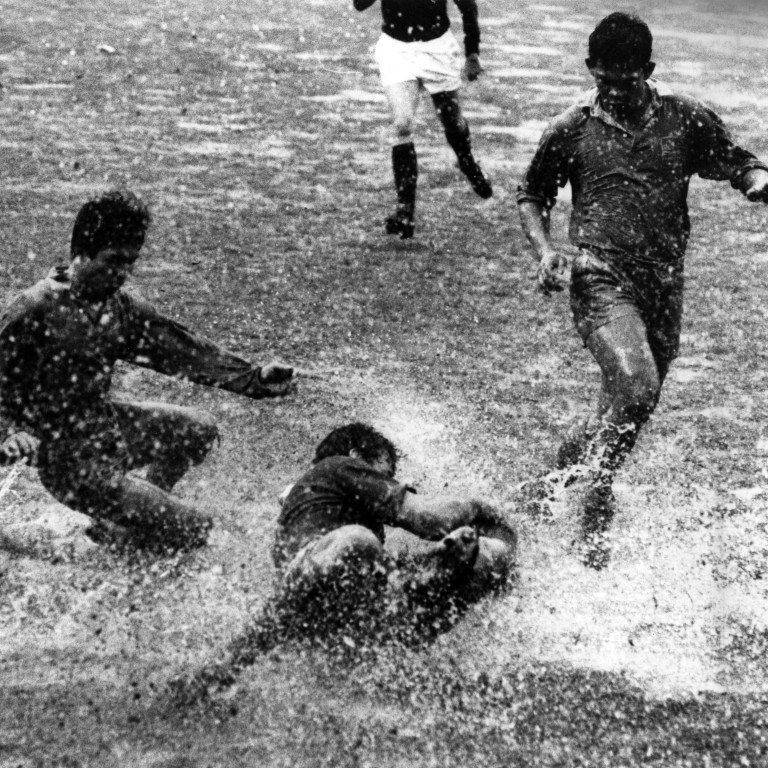 Hong Kong Sevens after a typhoon? It's gone ahead in shocking conditions before
A lake-like pitch and 78mm of rain on uncovered stands are among the scenes witnessed in years past, whatever Severe Tropical Storm Nalgae's damage
From opposing players wearing matching shades of mud to organisers assuring us lightning was unlikely to strike the stadium, the Sevens played on
As the approach of Severe Tropical Storm Nalgae, followed by a rainstorm warning,
forced players and fans to consider
possible implications for the Cathay Pacific/HSBC Hong Kong Sevens, it was worth recalling that it has been played in testing and even farcical conditions previously.
All Blacks' winning haka in a monsoon (2014)
The defining image of
New Zealand's DJ Forbes
at the Sevens is probably not one of him in full flight but his slippery form after the 2014 Cup final.
Having negotiated driving rain to beat England, the "All Wets", tops off and sodden, performed a haka in the downpour, led by Forbes. Of course, it's water off a duck's back when you've won.
Fijians and Scots play on a lake (1980)
There was almost no winner in 1980, when "the pitch resembled a lake", according to the Post.
The final, between Fiji and the Co-Optimists – led by Scotland and Lions great Andy Irvine – came close to being abandoned, and was denounced as a joke by our reporter.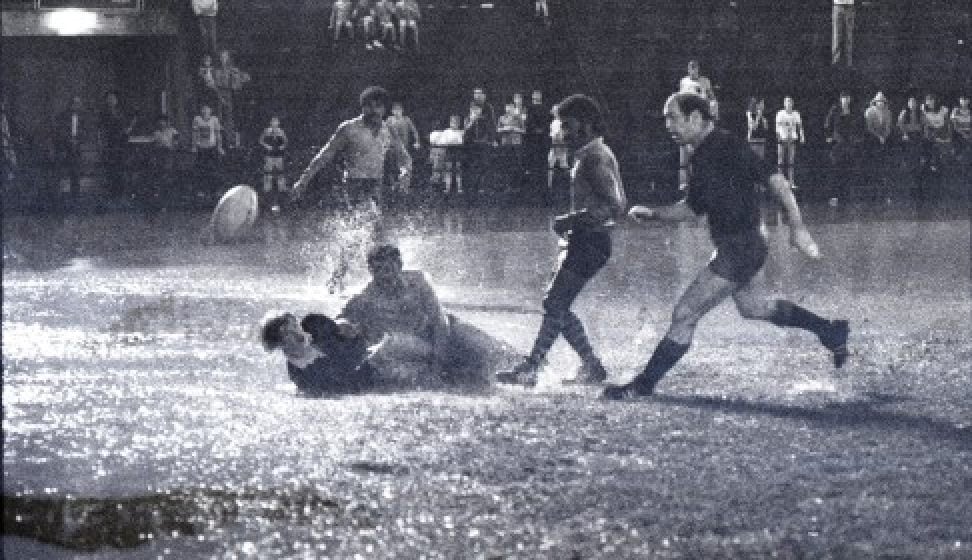 Aussies thrive in a swamp (1983)
Everyone wore the same kit in 1983: grey jerseys with grey shorts and grey socks. Teams were indistinguishable and at times players were practically amphibious, coated from head to toe and splashing about in a swamp.
It was David Campese's debut and Australia took victory, apparently – it seems difficult to say with certainty.
"Masters of the mud,"
the Post called them.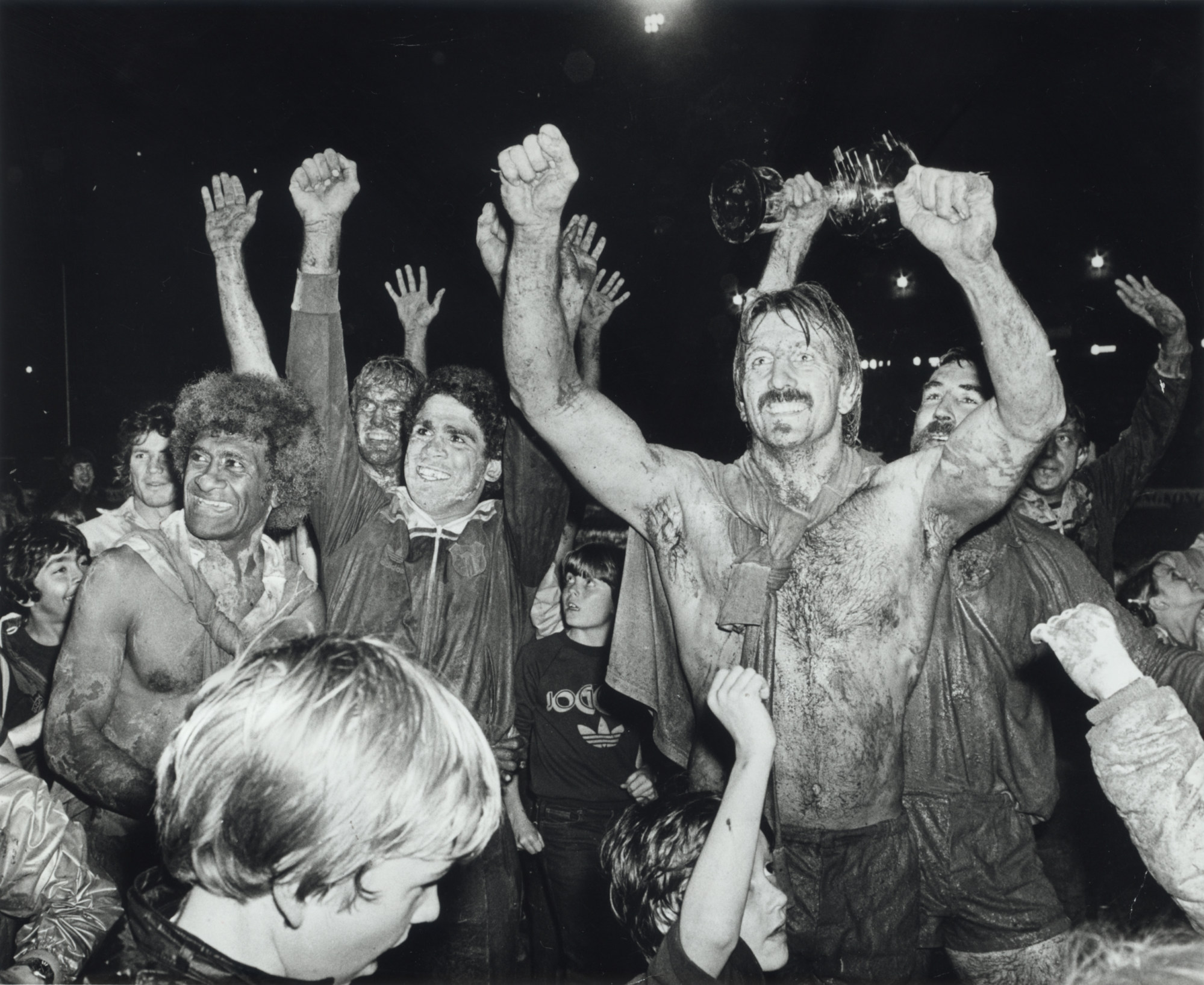 Water works for Fiji (1992)
"There's little chance of a lightning strike in the middle of the pitch," Hong Kong Rugby Union chairman Don Watson announced in 1992, as the tournament tried to keep dry and carry on despite 78 millimetres of rain on the Sunday.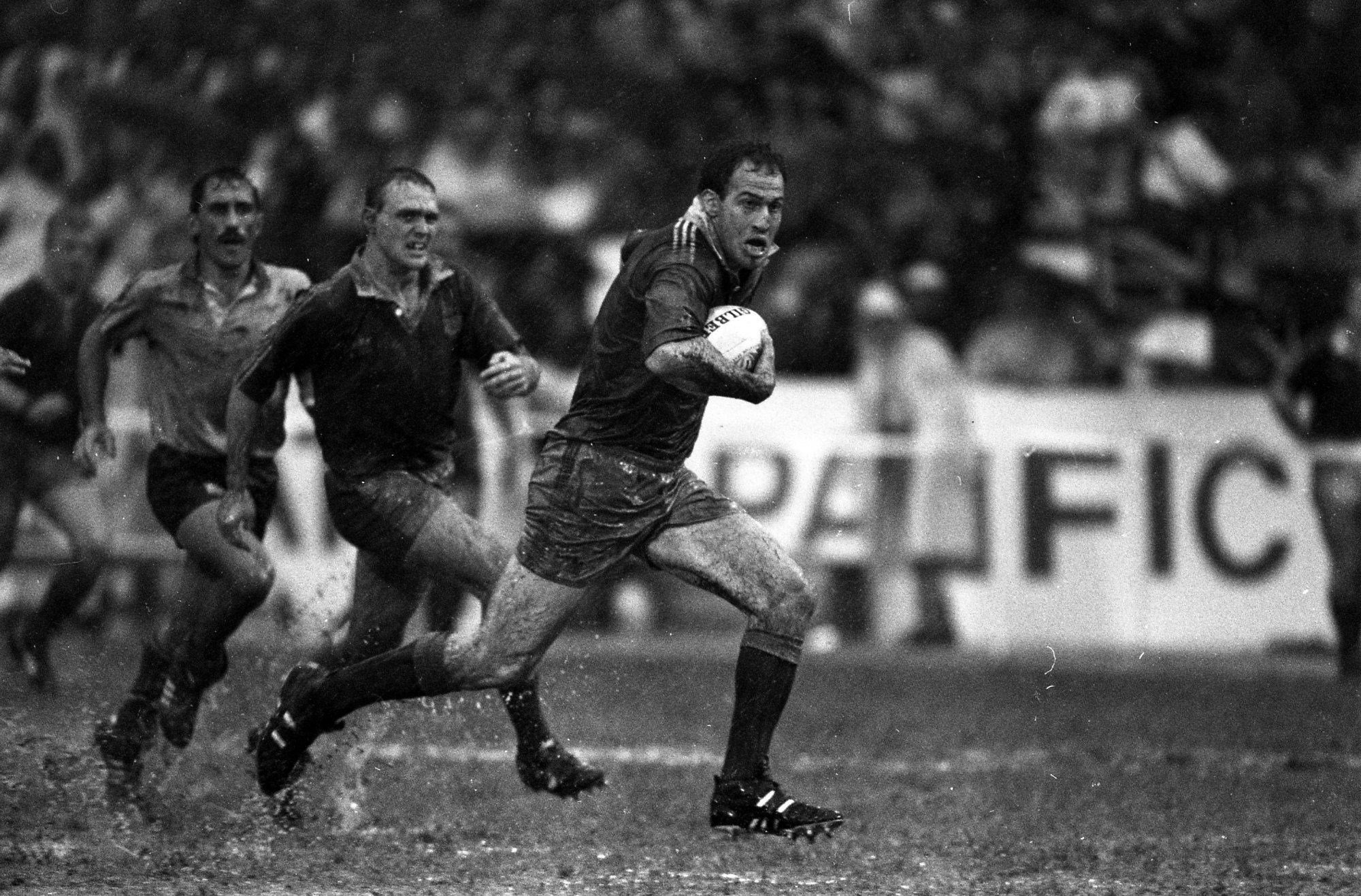 It left spectators in the uncovered sections wringing wet and most of the players weren't wild about it either, but Fiji were quite OK. They played the conditions adeptly to take their third Cup in a row, at the drenched All Blacks' expense.