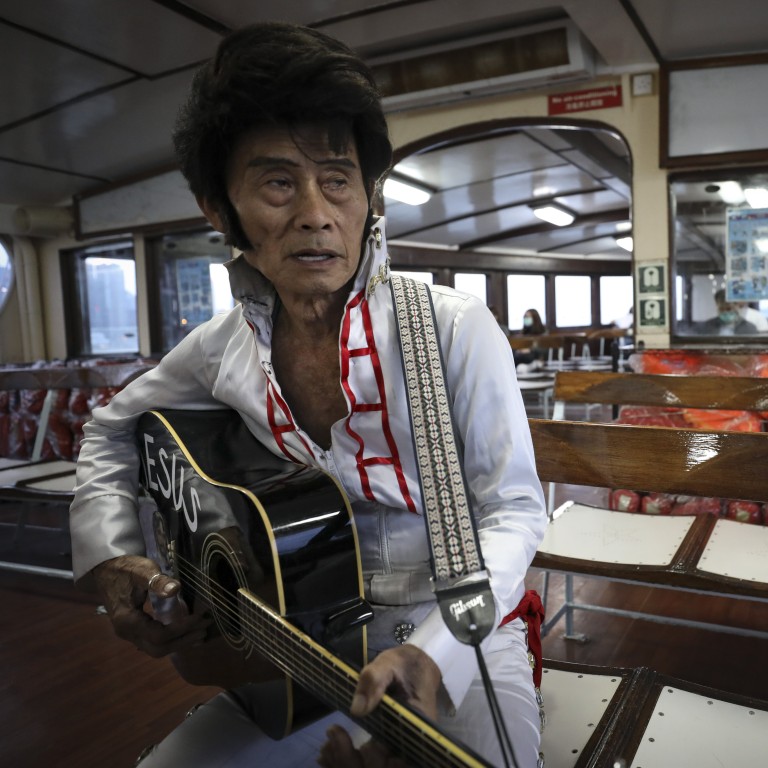 Hong Kong Sevens pays tribute to city's late Elvis impersonator Melvis, legend of Wan Chai and Lan Kwai Fong
Video tribute to Kwok Lam-sang, made by producer of Melvis documentary being filmed when Kwok died, will be shown in stadium on day two of the Sevens
It is instigated by Hong Kong rugby CEO Robbie McRobbie, who had known Kwok for years and used to book him to play at the Police Officers' Club
You may see them crying in the rugby chapel – but any tears they shed will be tears of joy, when the Cathay Pacific/HSBC Hong Kong Sevens pays tribute to a legend of the city.
Not an oval-ball legend in this instance but Hong Kong's well-known Elvis Presley impersonator, the late Kwok Lam-sang – known locally as "Melvis".
Kwok was popular in nightlife hotspots, where he would play Elvis songs for tips, dressed in a white jumpsuit dotted with diamantes, and is familiar to regular Sevens attendees.
Jakarta-born Kwok had come to Hong Kong in 1974 to look for work, and had not heard of Elvis before the singer's death in 1977. He did some research, got a suit made, won some competitions, and performed without a break until he
died of kidney failure in December 2020
aged 68.
A video dedicated to Melvis will be played in Hong Kong Stadium at noon on Saturday during one of the breaks in the action.
It was the brainchild of none other than Hong Kong Rugby Union chief executive Robbie McRobbie, who had known Kwok for years, and has been compiled by the co-producer of a
Melvis documentary that was being filmed
when Kwok died.
"I met Melvis in my early days in Hong Kong back in the early 1990s," McRobbie said. "I was a young police officer and me and my mates thought he was brilliant. We always bumped into him in Wan Chai or Lan Kwai Fong and would get him to sing us a few numbers.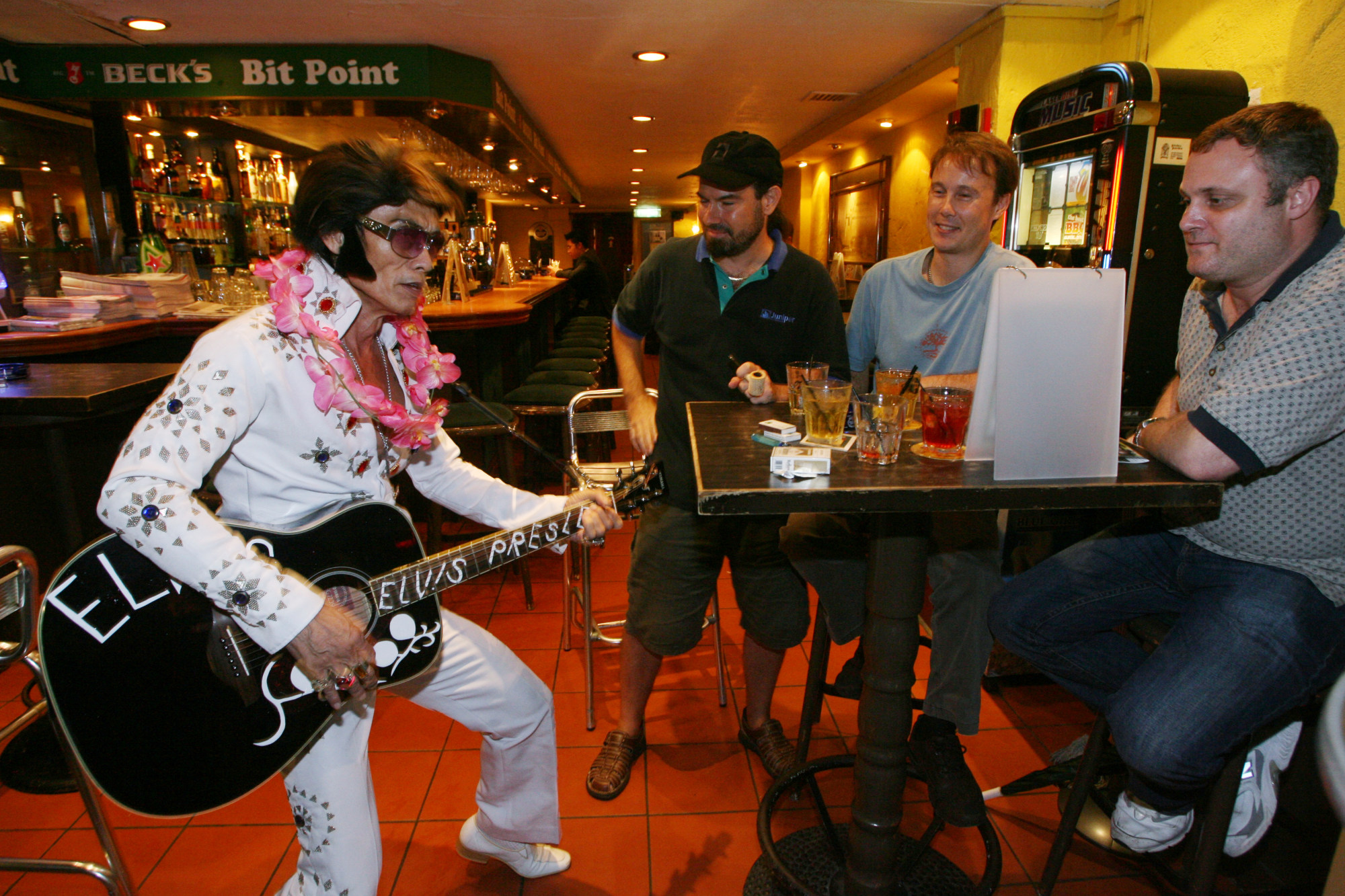 "When one of the lads got married we booked him to play at his stag party, and then when I got the job of assistant manager at the Police Officers' Club, I used to book him regularly – any excuse really."
McRobbie also hosted a couple of Elvis fan club functions at the club, and insisted Melvis performed.
"I got to know him by sitting having a beer with him whilst he was waiting to perform, and I used to make the bookings through his wife Anna," he said.
"When he passed away, Anna kindly invited me to the funeral, where I met Richie, and I promised her that once Covid allowed, we'd make sure there was a fitting tribute.
"To me, he was one of those special Hong Kong icons, and – hopefully like the Sevens – he was much loved. He was our Elvis."
Anna, and her and Kwok's son and daughter, will be guests in the HKRU box on Saturday, and will watch the tribute on the big screen at midday, put together by Richie Fowler, co-producer of The Heartbreaker: The Story of Melvis.
"We've waited two years to do this, after Robbie first mentioned it to me at the funeral," Fowler said. "It's nice to finally give him some appreciation and respect as an entertainer, and allow the Sevens crowd to remember him."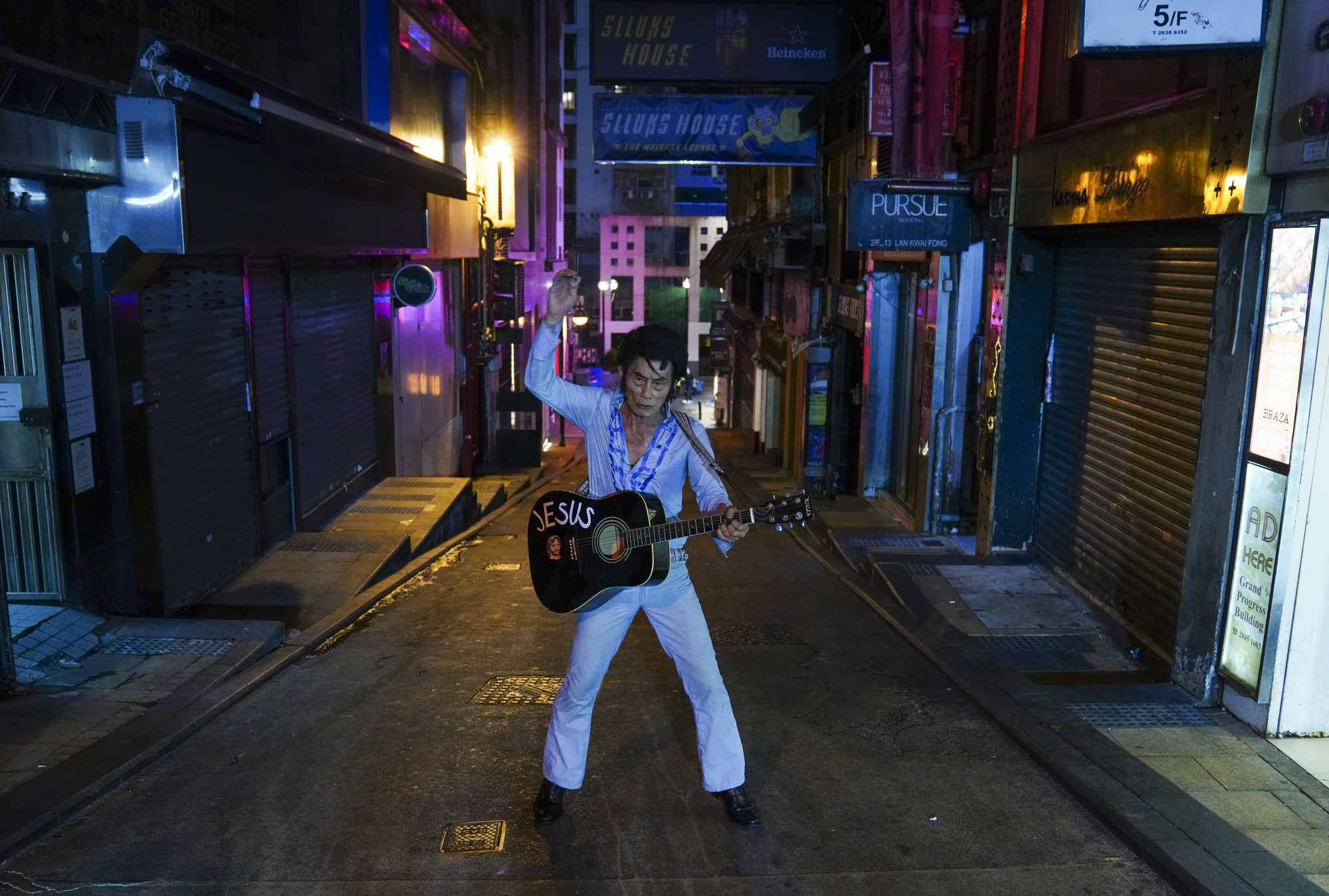 Making the tribute has only added to the determination to complete the documentary.
"Melvis was part of the social fabric during a period of time, from the 1980s to 2000s, that was a boom period in Hong Kong, and a time of optimism," Fowler said.
"He's a legend of Lan Kwai Fong and a Hong Kong icon who you associate with nightlife, the vibe of Hong Kong as an international city, and the Sevens."