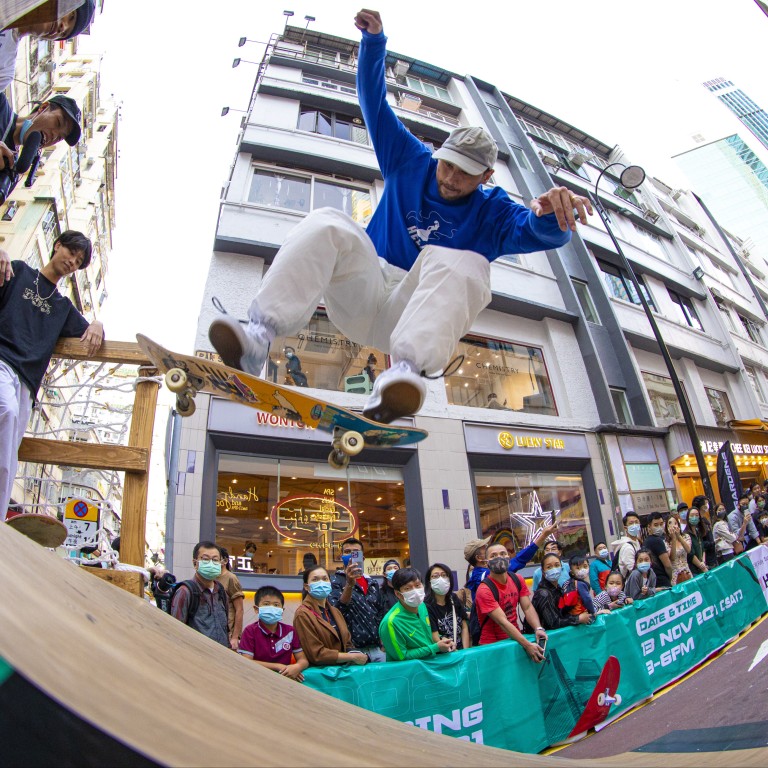 Hong Kong skateboarder Brian Siswojo hopes city leader's call to bolster urban sports brings fans and funding
Sport's boss says there are more than 20,000 skateboarders in city, but more needs to be done to grow the sport among youths
'If the city's authorities take action as soon as possible, we may have a chance to get in the Olympics,' Brian Siswojo says
The boss of Hong Kong's skateboarding association wants the government to make the sport part of a child's education, and plans to hold the city's first school competition within two years.
In his first policy address last month, the city's leader John Lee Ka-chiu outlined plans to bolster urban sports popular among young people, including skateboarding, 3x3 basketball and sport climbing, all of which featured in last year's Tokyo Olympics.
"We were overjoyed to hear that the government intends to support skateboarding," Brian Siswojo, chairman of the All Skateboards Association, said.
"I remember when I skated in the 1980s, people would ask me 'why do you skateboard here?' Now John Lee has said he will push the sport with his support, which is incredible."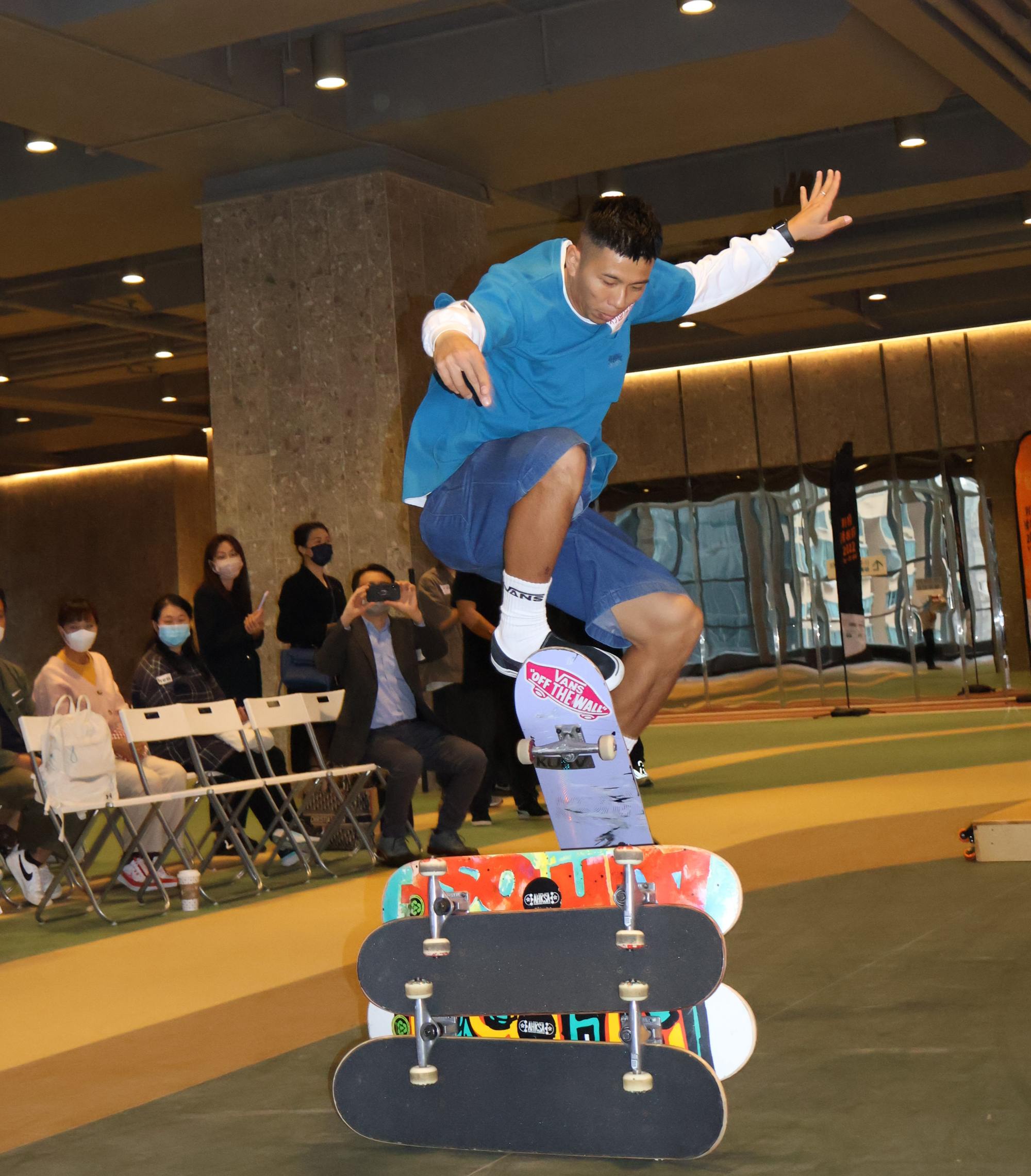 Siswojo began introducing skateboarding to local and international schools in 2017, including the prestigious Diocesan Girls' School, where more than 90 pupils took part in 2019. The programme was halted when the city was hit by the coronavirus pandemic the following year.
"We've started on the right track by incorporating skateboarding into after school activities, which is the best way to spread the sports. They have basketball, volleyball and soccer in their regular sports programme, why not skateboarding?" Siswojo said.
Skateboarding, he said was for everyone and estimated there were more than 20,000 skateboarders in Hong Kong, especially after the Tokyo Olympics.
"If the city's authorities take action as soon as possible, we may have a chance to get in the Olympics in the future, 2028 maybe a good time. We already have some kids training to achieve their Olympic dreams," Siswojo said.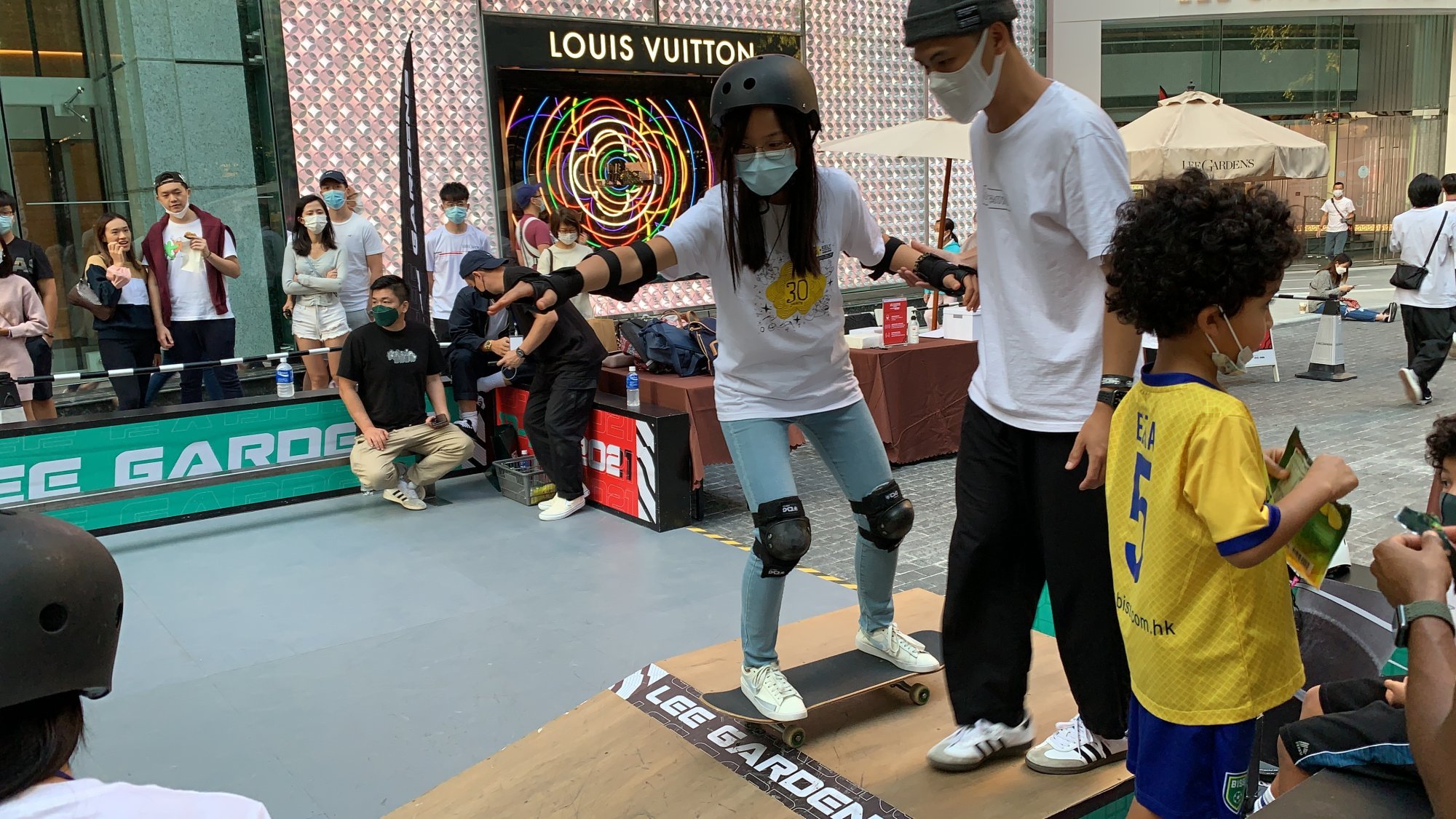 The veteran skateboarder has worked tirelessly to promote the sport in the city, including co-hosting the Lee Gardens Skateboard Fest 2022 later this month, where 16 local professionals will compete and 12 young skateboarders will demonstrate their skills.
Luk Chun-yin, 35, will perform at next weekend's event and urged the government to promote the sport by providing "athlete only" training times in public skateparks, plus funding for young skateboarders for equipment, training and competition.
"Most of the time, we share the place [skateboard grounds or skateparks] with the public and every time we practise some tricks, we need to see if there will be some amateurs around in order not to hit them, which can sometimes affect the quality," said Luk, who will be one of three Hongkongers to compete in next year's Asian Games.
"Right now, we only have Hong Kong Sports Institute funding us based on our results, but how can we provide good results if we do not have enough funding? I'm not talking about myself. I'm fortunate to have sponsors who pay me to train and compete, I'm talking about young people. You cannot dismiss them based on one or two competitions.
"I hope that after the chief executive's policy address, they will be able to set up some funding other than the institute to sponsor our next generation.
"My experience has been that every time I go overseas for training or competing, I learn a lot even just sitting aside and watching world class skaters in training."
Luk plans to travel next year to prepare for the postponed Hangzhou Asian Games in September.