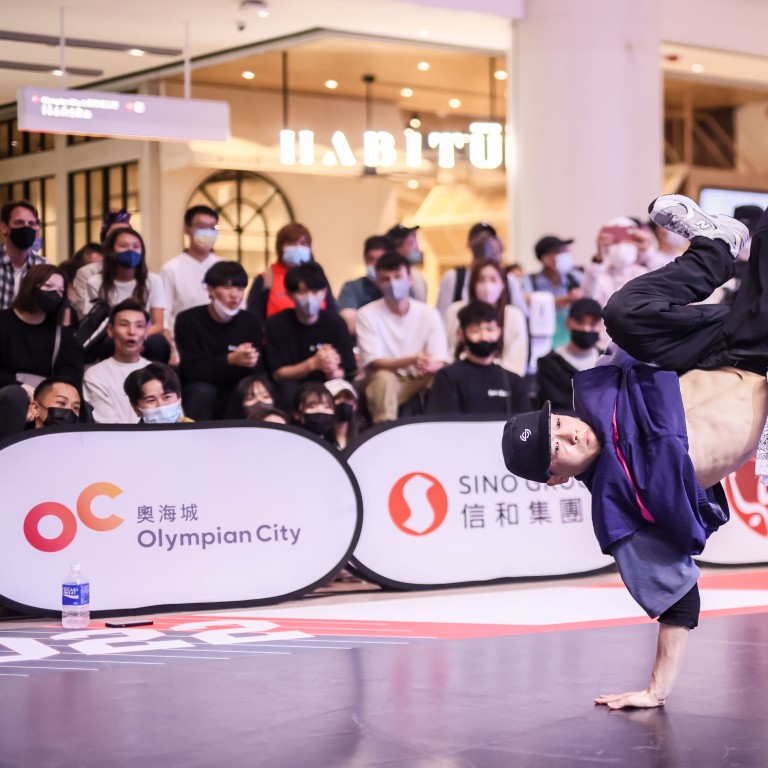 Top Hong Kong breakdancer urges government to increase funding in Olympics bid
Sze Ka-yam – better known as B-Boy C Plus – calls on officials to establish a base for Hong Kong's squad so they can train together and share ideas
'We are not asking for a lot of money – just enough so we can train full-time and make a breakthrough,' Sze says
One of Hong Kong's top breakdancers has urged the government to help the city's squad realise their Paris 2024 Olympics dreams by increasing funding so they can train full time.
Sze Ka-yam – better known as B-Boy C Plus – finished in 50th place at his debut World Championships in South Korea last month, putting him 83rd on the Olympics qualifier ranking list.
The Seoul event was part of the Breaking for Gold (BFG) series, which started in July and is the first step on the road to Paris. Athletes compete for rankings points to move on to a three-event Olympic qualifying series in 2024.
But 29-year-old part-time handicraft designer Sze has called on officials to give their full support to the city's breakers looking to reach their first Games.
"I know most of the B-Boys and B-Girls have given up most of their working hours to breaking, but we still need to make a living," said Sze, who began in the sport aged 16.
"We are not asking for a lot of money, just enough to train full-time and have enough funding to compete in the BFG to make a breakthrough."
According to Sze, local breakdancers train separately in various dancing clubs and most of them learn tricks from YouTube.
He said he hopes the government will establish a base for Hong Kong's squad where they can train together and share ideas. He also wants funding for them to train overseas or hire international instructors.
"In some Asian countries, breakdancers can use some space outside MTR stations. We could copy that," Sze said.
Sze finished 18th out of 224 competitors in the preliminary round in Seoul, making it to the main draw alongside teammate Tsang Tsz-wa (B-Boy Think).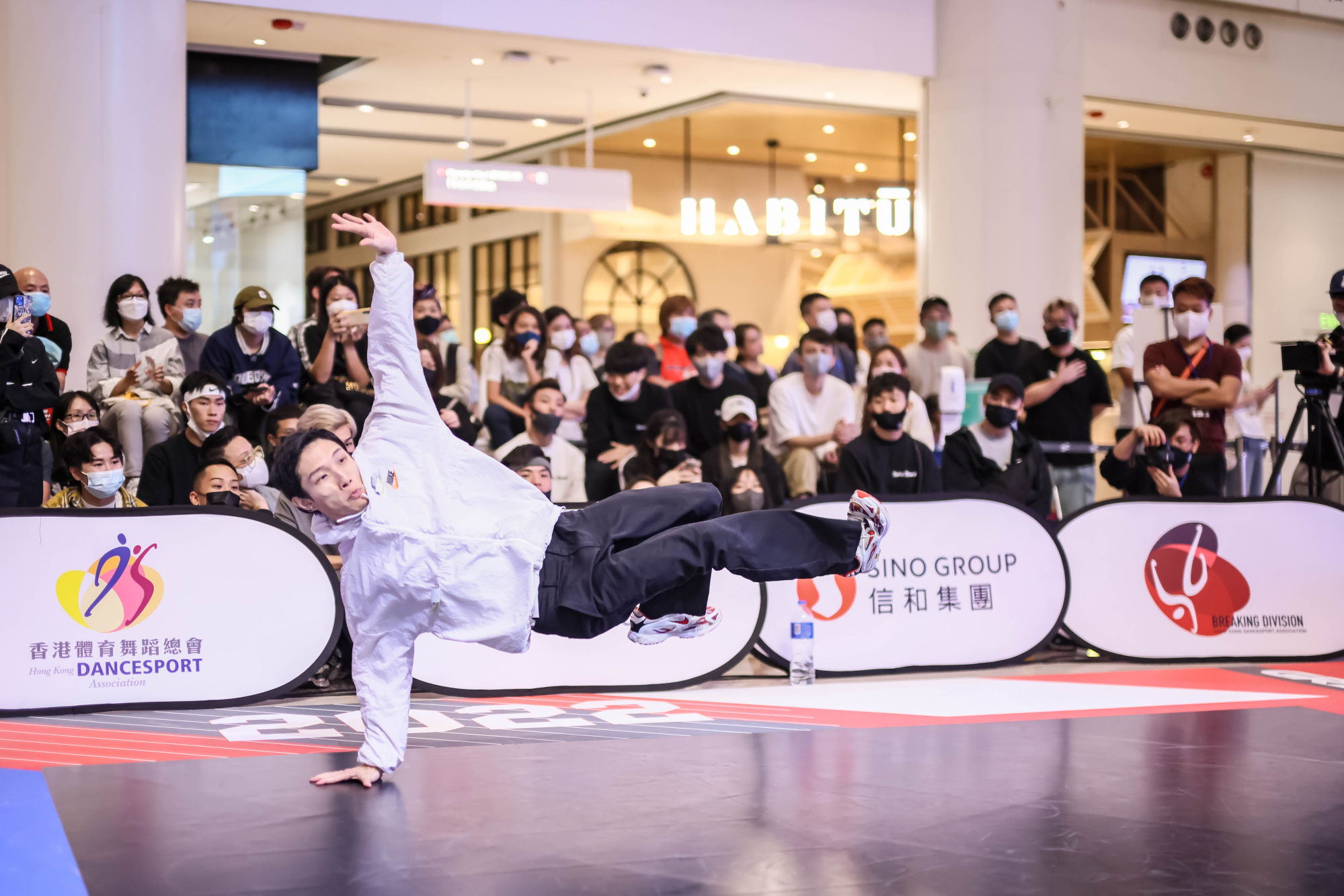 He defeated the Netherlands' Cis Brans (B-Boy Cis) 4-1 in the round of 128, before a 5-0 loss to eventual silver medallist Shigeyuki Nakarai (B-Boy Shigekix), the World Games and Youth Olympic bronze medallist. Tsang lost 5-0 in the first round to Britain's Sunni Brummitt (B-Boy Sunni).
"It was totally beyond my expectations," said Sze, who won the Hong Kong Grand Slam title on Sunday at Olympian City.
"This No 18 ranking among the world's best gave me a lot of confidence, and makes it worth giving my all to the sport for so many years.
"I was under a lot of pressure in the last 64 because I knew my opponent was the first seed. I was a little afraid of him even before the match and underestimated myself. This kind of mental side is what I need to work on."
It was the first time Hong Kong had ever had any B-Boys reach the main draw of the World Championships. Jessica Siu Yue-pui (B-Girl Mirage), who is also the vice-president of the Hong Kong DanceSport Association's breaking division, finished 14th at the 2019 Worlds in Seoul.
"It's a good start and a big confidence booster for me on the road to the Olympics," Sze said. "After battling in Seoul, I found that the gap between me and the world's top 10 is more on the mental side. It plays an important role. It's the self-esteem and experience in big events that makes the difference."