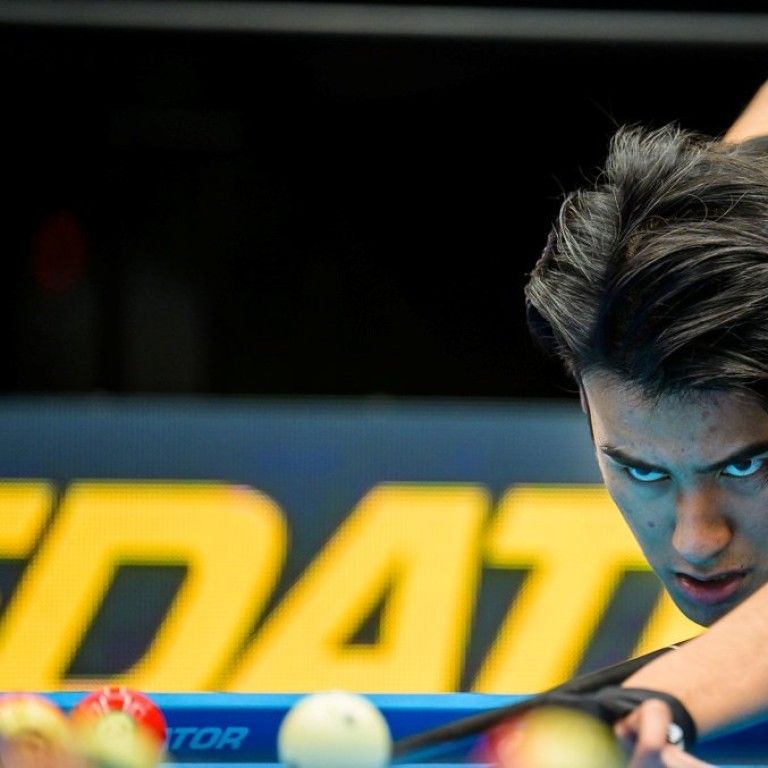 Hong Kong pool ace Robbie Capito vows to keep improving after making history at World 8-Ball Championship
The 21-year-old Hongkonger finishes ninth after falling to eventual champion – and making a late switch to a new cue
Debutant Capito admits he needs to work on his stamina after playing four matches on a frantic Monday in Puerto Rico
Hong Kong pool ace Robbie Capito has vowed to keep improving after making history at his maiden World 8-Ball Championship in Puerto Rico on Monday.
The 21-year-old fell to eventual champion Francisco Sanchez Ruiz from Spain, but he became the first Hongkonger to reach the last 16 at the tournament.
His ninth-place finish was also the highest among all Asian players at the 2022 edition of the competition, which was being held for the first time since 2012.
"My breaks need to improve, as does my familiarity with the game [8-Ball], and then my stamina too," said Capito, who faced four games in a manic Monday, where he played for nearly 14 hours straight from 10am, with only a matter of minutes to rest before his last two encounters.
His performance was all the more impressive given Capito made a bold call to switch his cue just a day before play got under way on November 19.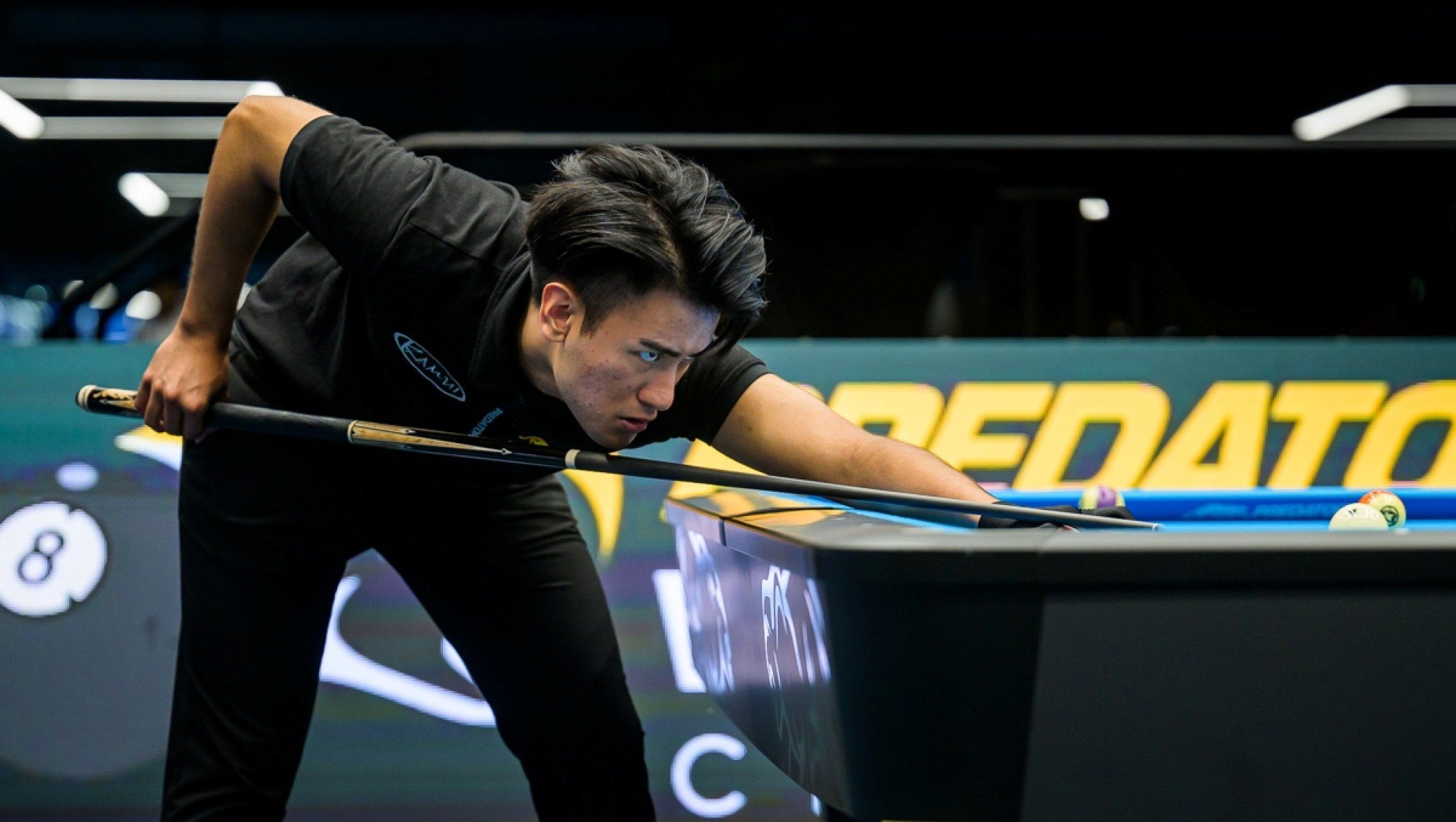 Filipino stars and close friends Carlo Biado and Johann Chua advised him otherwise. Yet Capito, who had been struggling for form in recent months, decided to gamble on using a carbon fibre cue.
Capito admitted he "never expected to get this far" with his new cue and was most satisfied with his mentality adjustment mid-tournament.
Having rarely played the 8-ball discipline, former Asian Pool Championships Under-19 winner Capito got off to a great start, triumphing in a local derby with fellow Hong Kong player Fu Huan, before losing to Mario He of Austria.
"It was a TV table," Capito said. "Shots were limited to 30 seconds, much less than we usually do, and my unfamiliarity with the game did not help."
Dropping to the loser round, however, was a wake-up call. Capito said he focused on his game instead of results, and the adjustments worked well.
As Capito started to master his new cue, he dispatched Venezuelan Jesus Atencio with ease, setting up an eventful Monday.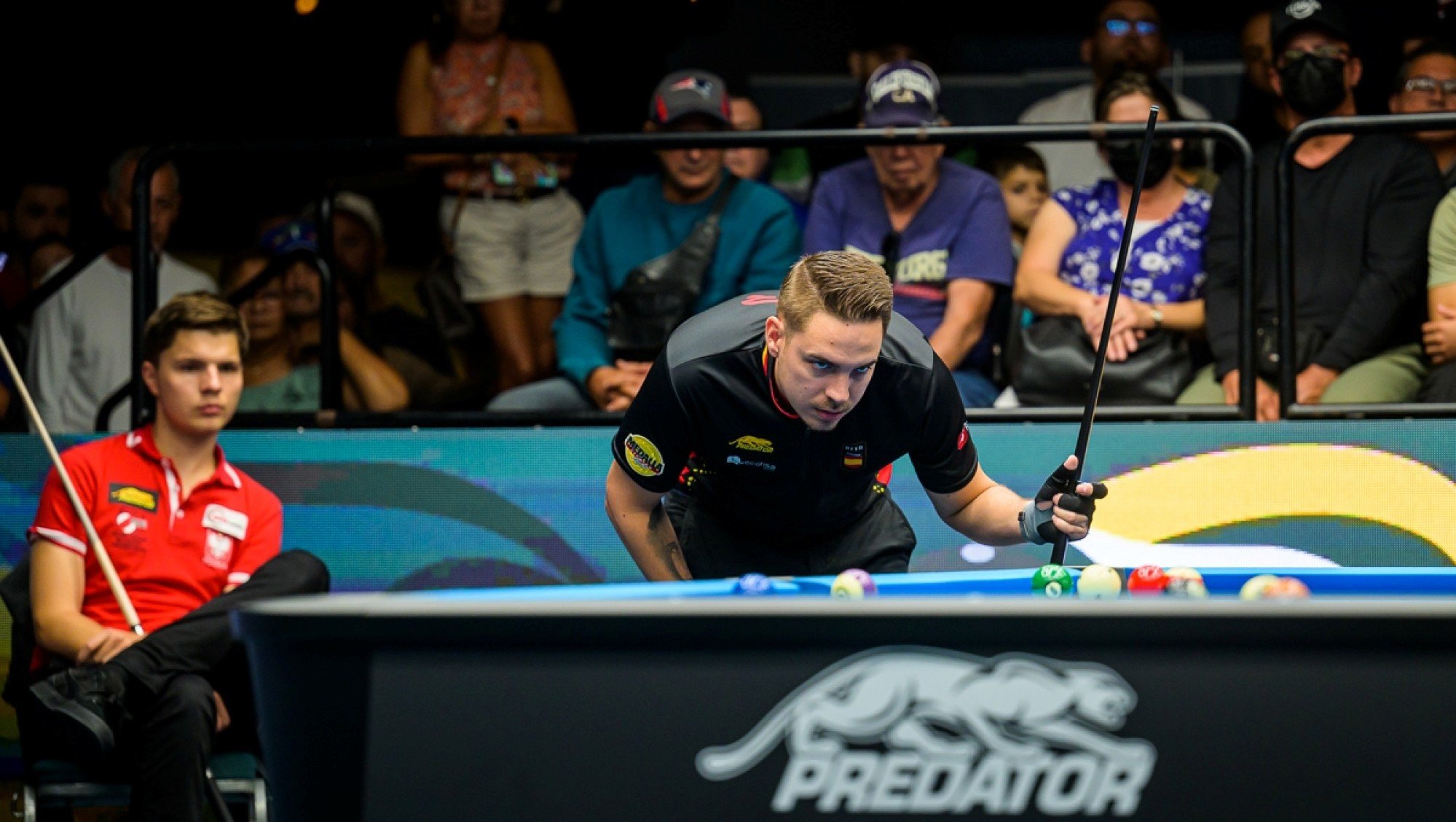 Back-to-back wins, including one over compatriot Lo Ho-sum, saw Capito reach the last 32, where he escaped with a hill-hill win over Finland's Petri Makkonen, potting the 8 ball at the second time of asking in the deciding rack.
That set up a fourth match of the day, against world No 1 Ruiz.
Capito got off to a brilliant start, snatching the opening two racks. He squandered the chance to go 4-2 up, and before he knew it he was 5-3 down in the race to 10.
A dry break from Capito after the timeout saw the Spaniard pull away further, and Ruiz eventually sealed a dominant 10-3 win.
Reigning US Open 9-Ball champion Ruiz remained unbeaten throughout, clinching his maiden world title with a 10-6 victory over Poland's Wiktor Zielinski, and taking home US$60,000 in the process.
Capito has now finished ninth in all three world championships (8-Ball, 9-Ball, and 10-Ball), and is determined "to be better next year".
He will now travel back to Hong Kong, before heading to the Philippines for a mid-December tournament organised by boxing icon Manny Pacquiao.