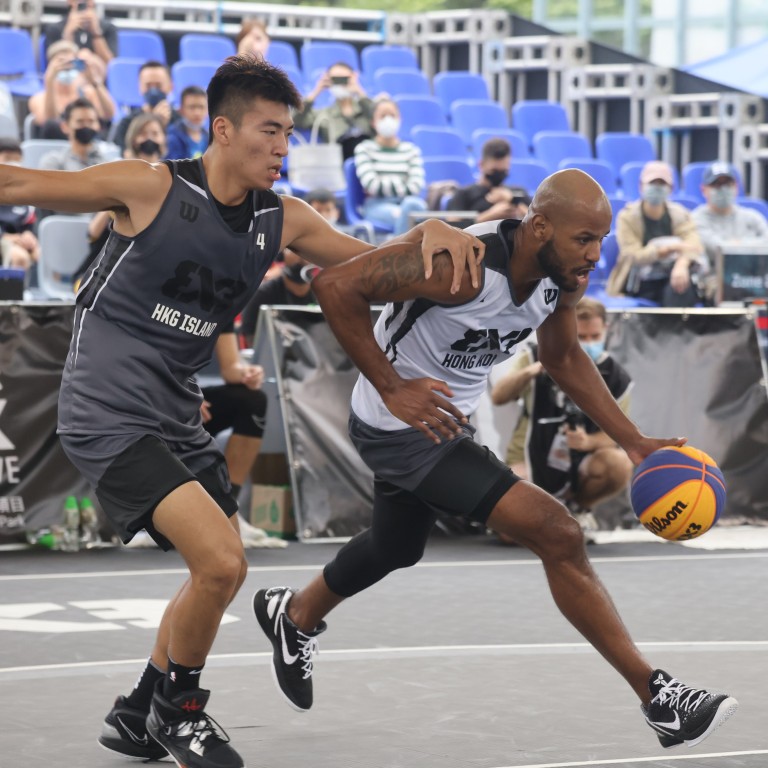 Hong Kong give Latvia's Olympic 3x3 basketball champs a surprise – as do no-shows at venue
Latvia's Tokyo gold medallists underestimate local players and overestimate attendance as Team Hong Kong test Riga at FIBA 3x3 World Tour Hong Kong Masters
Home side's displays lift spirits as majority of ticket holders stay away on day one, although numbers are set to swell on Sunday
Hong Kong's players gave a team of Olympic champions a fright as international
3x3 basketball came to the city
on Saturday, threatening an upset against opponents who were also taken aback by widespread no-shows by ticket holders.
Latvian side Riga, packed with stars who won the men's gold for their country at the Tokyo Games last year, trailed Team Hong Kong before avoiding a shock defeat and admitting they had underestimated their opponents.
Attendance on a wet opening day was only about a third of the tickets sold, but organisers said they were "upbeat" and the home players offered something to cheer.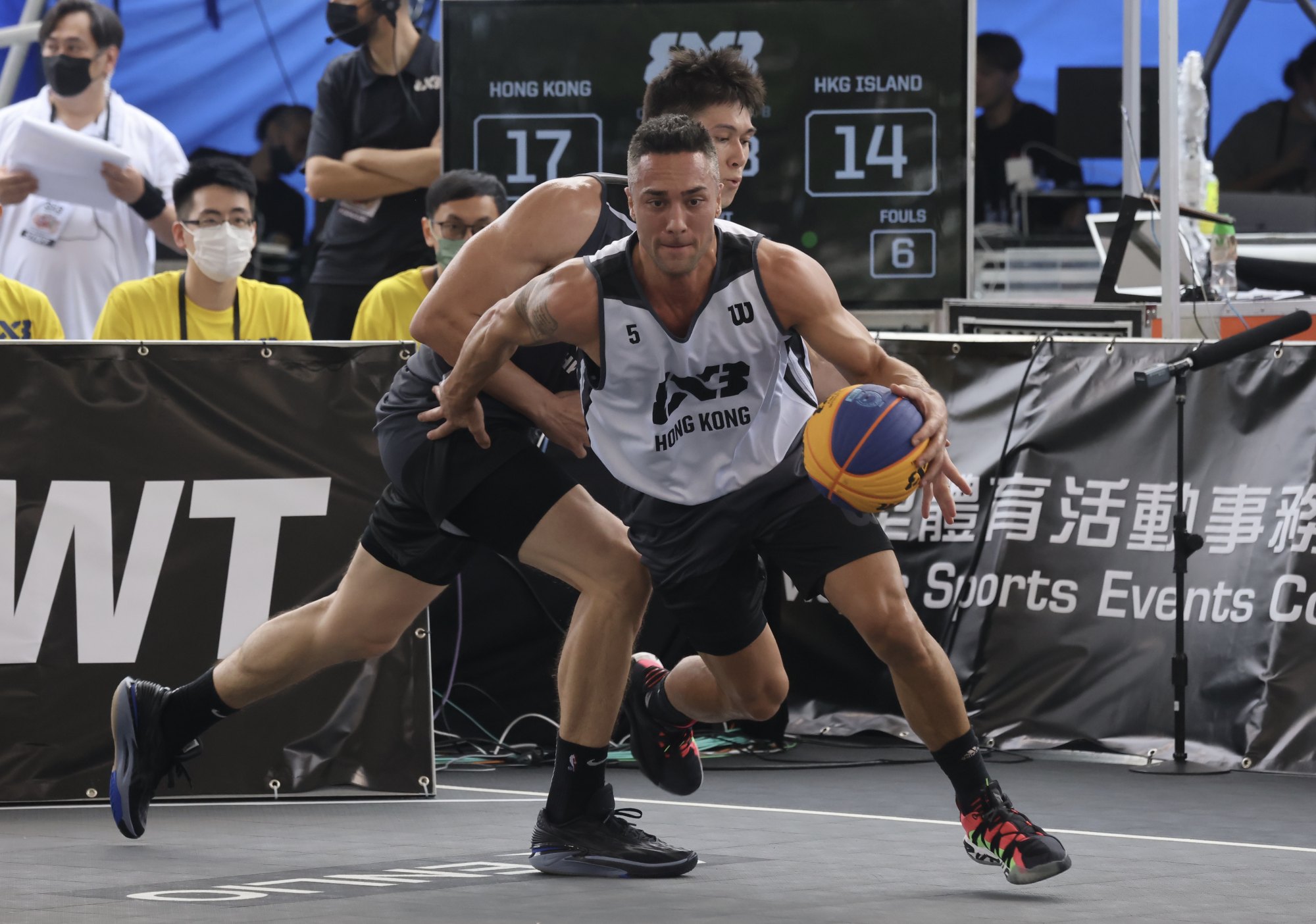 Facing a Riga squad of four Olympians, Tyler Kepkay and Bryant Austin combined to dig Team Hong Kong out of a hole when they trailed 7-1. The underdogs even led 17-15 in a game to 21, but Karlis Lasmanis took over from there, chipping in the final six points.
Already battling jet lag after arriving a day earlier, the Latvians admitted they did not expect such a fight.
"Of course, it was a stupid mentality because we thought it was going to be easier, but they played well and were super-skilled one-on-one players," said Lasmanis, whose two-pointer had sealed Tokyo gold. "We were not that focused and almost lost."
To revive their quarter-final hopes, Team Hong Kong needed to beat Amsterdam – also largely composed of Olympic players. And they twice got within touching distance, thanks largely to stand-out players Austin and Kepkay.
Austin's game-high seven points matched his tally against Riga, while Kepkay chipped in six. But fouls came back to haunt them as Amsterdam earned a 21-14 win.
If their performances had been unexpected, the sparse attendance also surprised visiting teams. Lasmanis said the stands were "always full" at previous events.
"It felt like people were still sleeping but I think it will be more crowded as the games go on and [the atmosphere] will be excellent," he said.
Organisers said they had sold 60 per cent of the tickets, which ranged from day passes at HK$50 to the most expensive – and fully sold out – two-day passes at HK$880.
"Perhaps [the no-shows] had something to do with the rain, and ticket holders may generally be less interested in the opening rounds," M1 Group CEO Kenny Wong said. "The quality mattered most. Team Hong Kong demonstrated their ability against the Olympic champions, and this is brilliant in terms of promotion."
With the finals of the World Tour in Abu Dhabi approaching on December 10 and 11, places were up for grabs. Ranked No 4, Riga can jump to second with three more wins on Sunday and improve their seeding.
Their 21-11 defeat of Amsterdam extended to 27 matches a winning streak in which they have won their past three tour events, in Montreal, Cebu and Riyadh.
"[Riga] are really smart and physical – you can tell they are seasoned veterans, have played together for a long time," Austin said. "Foul troubles got the better of us. If we practised together a bit longer, I think we could give those guys a better challenge."
Team Hong Kong had been the only local team left standing after the earlier qualifying stage. Three others – HKG Island, Wu Kai Sha and Kowloon – failed to make it through.
Taiwanese team Kaohsiung advanced to the pool phase unbeaten, but were no match for the world's best, losing both their games by double digits.
In Sunday's quarter-finals, Serbian team Ub – the No 1 team on the tour – join Riga and Amsterdam, along with Ulaanbaatar, Lithuanian team Sakiai, Beijing, Antwerp and Vienna.