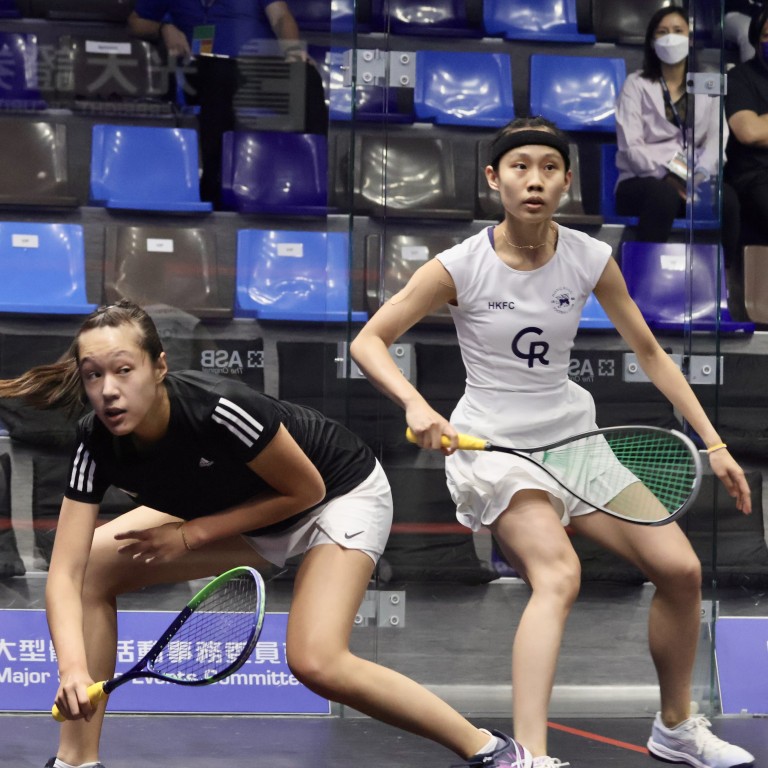 Hong Kong Squash Open: facing world No 1 Nouran Gohar 'a dream come true' for home favourite Ho Tze-lok
Ho Tze-lok reaches second round of tournament with comfortable 3-set win over compatriot Fung Ching-hei
Men's defending champion Mohamed ElShorbagy is also in action on Tuesday
Ho Tze-lok said facing women's world No 1 Nouran Gohar in the Hong Kong Squash Open on Tuesday would be "a dream come true", adding she could not wait to experience the Egyptian's power and quickness first hand.
In what is likely to be a largely one-sided encounter on centre court, Ho said she hoped home advantage would help her "steal a set" at the Hong Kong Squash Centre.
The 27-year-old breezed into the second round with a comfortable 11-3, 11-7, 11-5 win over compatriot Fung Ching-hei, taking just 25 minutes to dispatch her fellow wild card.
"I was asked before [the tournament] who I wanted to meet, and my answer was Gohar, so I can say it is a dream come true," Ho, the world No 36, said. "I have watched many of Gohar's videos before, she is the most powerful and quick player on the tour, and I am looking forward to experiencing it for myself tomorrow.
"My strategy is to keep my own pace and hope that Hong Kong people will come to support us. I'll do my best to win a set from her and then see what happens."
Gohar, who won in Hong Kong in 2016, has been nearly unbeatable this year, reaching the finals of all 10 ranking tournaments and winning six, including October's US Open.
Another home player facing an Egyptian opponent in the second round is Lee Ka-yi, who will take on Hania El Hammamy.
Lee, who moved past the opening stage for the first time by beating Zeina Zein in four sets, said she was looking forward to her next challenge against the world No 3.
"I'm happy that I finally got into the second round of the Hong Kong Open; it's our home soil, so it means a lot to me," Lee said.
"I played Hania once before, but it was a long time ago and I lost 3-0 to her. I hope that this time, with home advantage, I can put up a good fight against her, and hopefully win a set."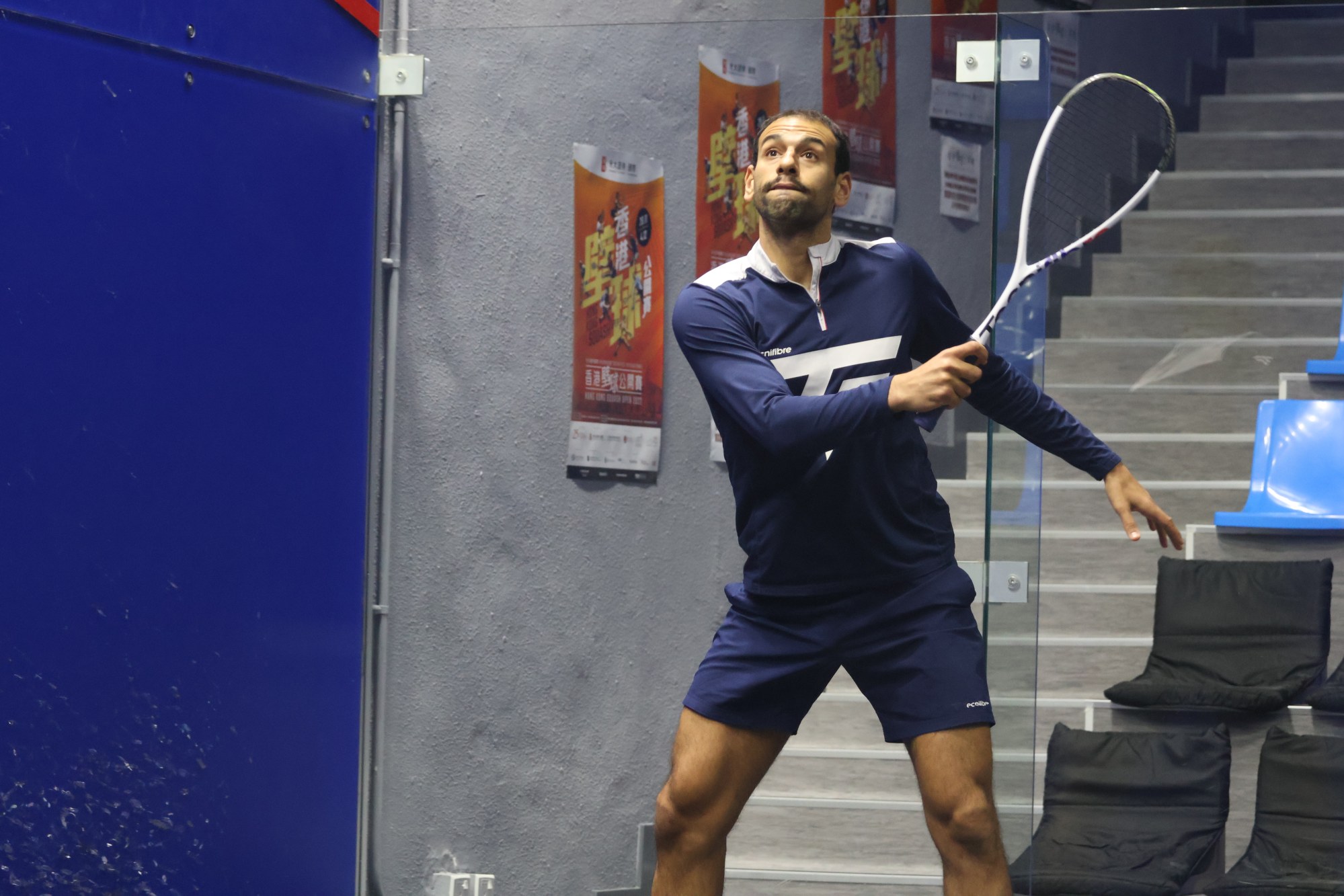 Elsewhere, Tong Tsz-wing, the current Asian champion, beat Egyptian Salma Eltayeb in five sets, 11-9, 6-11, 9-11, 11-8, 11-9, while Lau Tsz-kwan was the only local men's player to reach the second round, after coming from behind to see off Mazen Gamal of Egypt in four sets, 8-11, 11-8, 11-5, 11-3.
All of the top seeds will be in action on Tuesday, including men's defending champion Mohamed ElShorbagy, who will take on Eain Yow Ng of Malaysia.
ElShorbagy hasn't lost in Hong Kong for almost a decade, having won the tournament four times in a row between 2014 and 2018, and called the city a "lucky place".
"I played every year [in Hong Kong] since 2008, and won four times for four finals," the 31-year-old said. "I can say a 100 per cent record in the finals here, so I'm happy to be here to look back at my best squash.
"We have different players now, and the top of the game has completely changed since four years ago.
"I am no longer 22 years old, so I cannot jump everywhere, but I have to be wiser and more mature in the way I play the game."
ElShorbagy, who switched his allegiance from Egypt to England this year, said his goal for the season was to regain his world No 1 ranking, having slipped to No 3.