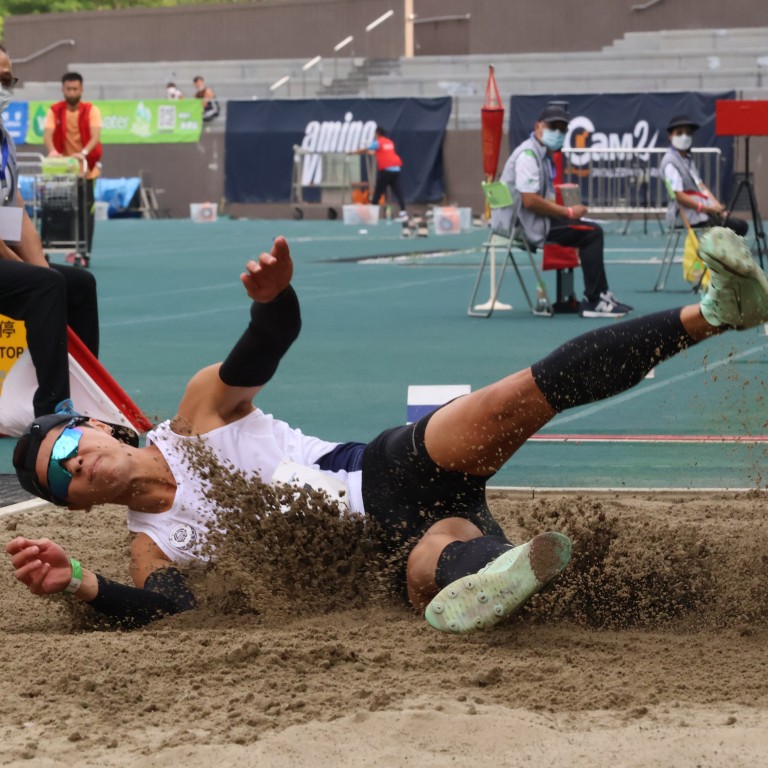 Thailand Open Track and Field Championships: Hong Kong jumpers lead medal rush
City wins nine medals in the first two days, with all three first-place finishes coming in long jump and high jump
Ko Ho-long says he has learned how to approach big leaps after winning long jump with a PB, while Phoebe Chung makes winning return to international arena
Hong Kong's athletes have shone at the Thailand Open Track and Field Championships, with Ko Ho-long winning the long jump after a personal best and confidently declaring that a "big jump" is in his reach.
Ko, 24, took first place with 7.87 metres – 9cm better than his previous best – when the championships in Bangkok began on Monday, ahead of Janry Ubas of the Philippines with 7.72m and Tien Trong Nguyen of Vietnam with 7.53m.
"I'm very happy with the result," Ko said. "One week before the event, my knee had some unknown problems and I had an MRI scan, but the report was not out before my departure, so I treated this as training."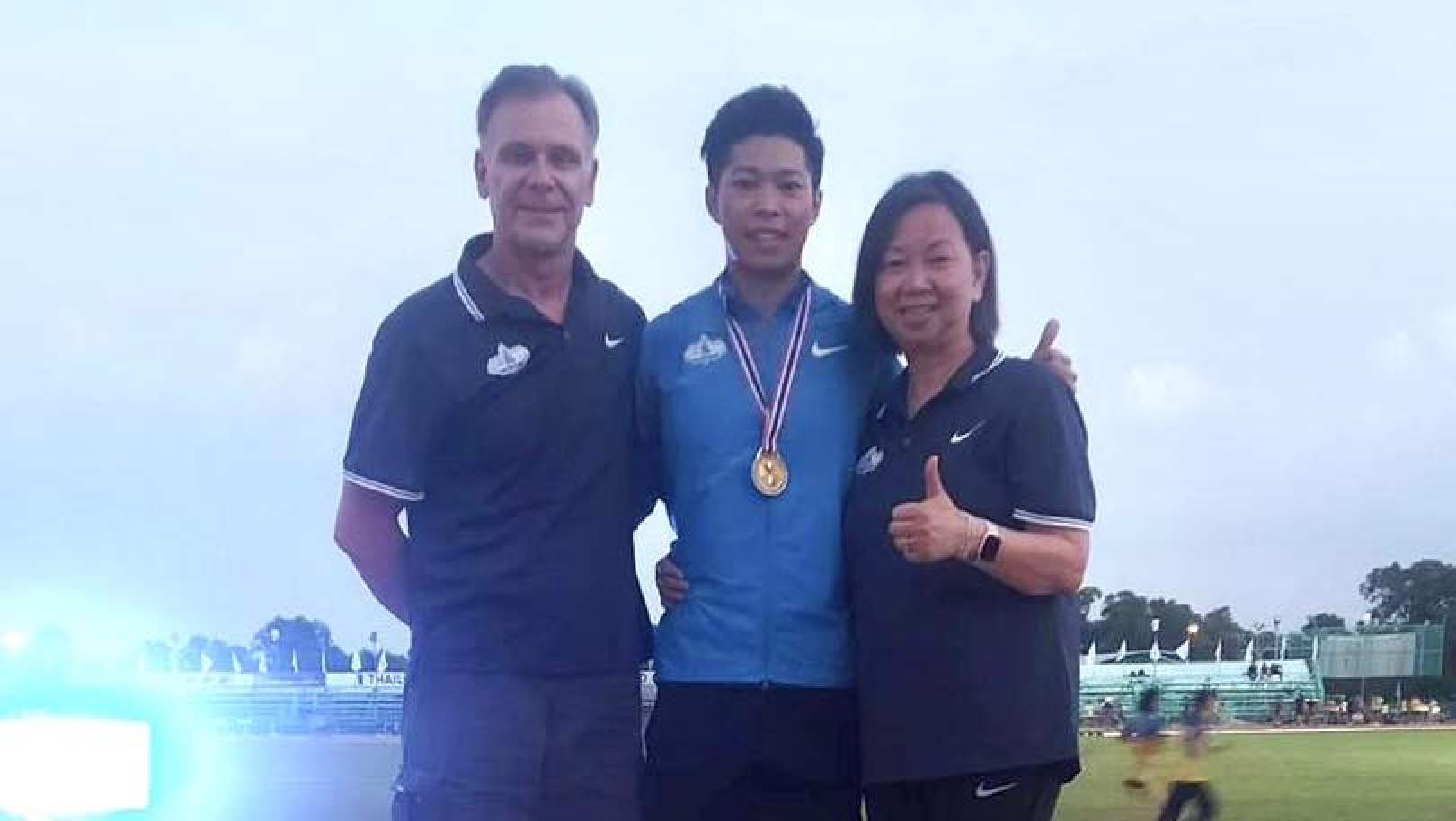 "I'm quite satisfied with Rolf's guidance – I can see progress in my leaps, and the way he trains us suits my body and my lingering injuries," Ko said, explaining that training was shorter but much more intense.
"I found that consistency improved when we trained in Europe. I jumped some decent distances [in meets] there, and although some of them were foul jumps, it gave me an idea of how to approach a big jump, which I'm sure isn't far away."
Ko, whose winning jump in Bangkok was 25cm shorter than Chan Ming-tai's city record, will compete in an indoor meet in Kazakhstan in December.
Two days into the Thai championships with two days to go, Hong Kong had won nine medals, evenly divided into the three colours, and all three first-place finishes had come in the jumps.
Tiffany Yue Ya-xin, also working under Ohman, won the women's long jump on Tuesday with a leap of 6.30m, ahead of Katherine Khay Santos of the Philippines with 5.98m.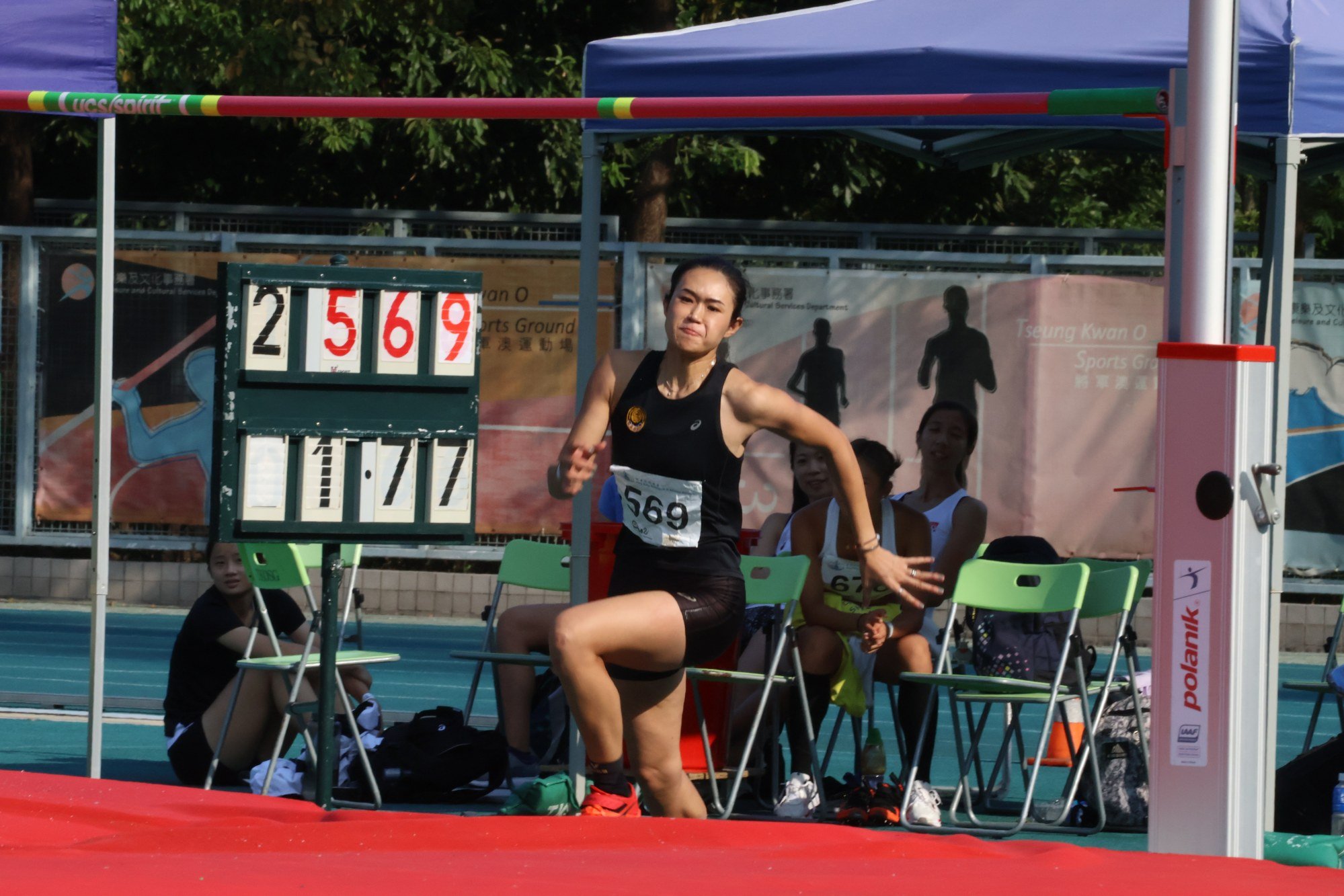 Hong Kong dominated the women's high jump, with Phoebe Chung Wai-yan and Priscilla Cheung Ching-laam first and third at 1.78m and 1.70m. Taiwan's Lee Ching-Ching was second with 1.74m.
Chung, 24, is the city's
top-ranked high-jumper this year
after leaping 1.80m earlier in November – her second PB of 2022 – but Bangkok was her first international meet in five years.
"I was injured following the 2017 Macau meet and my jumps were stuck at around 1.6 after my recovery," said Chung, who became a full-time Hong Kong Sports Institute athlete a year ago.
"It means a lot to me to win [in Thailand] because it has proved my ability in an overseas event."
Two runners won two medals each. Ryan Chu Lok-yin was third in the 1500m in four minutes, 7.51 seconds, and second in the 800m in 1:54.67 – the event in which he recently broke the city under-20 record that had stood for 25 years.
And Shek Kam-ching came second in both the men's 100m and 200m finals, in 10.63 and 21.92 seconds respectively.