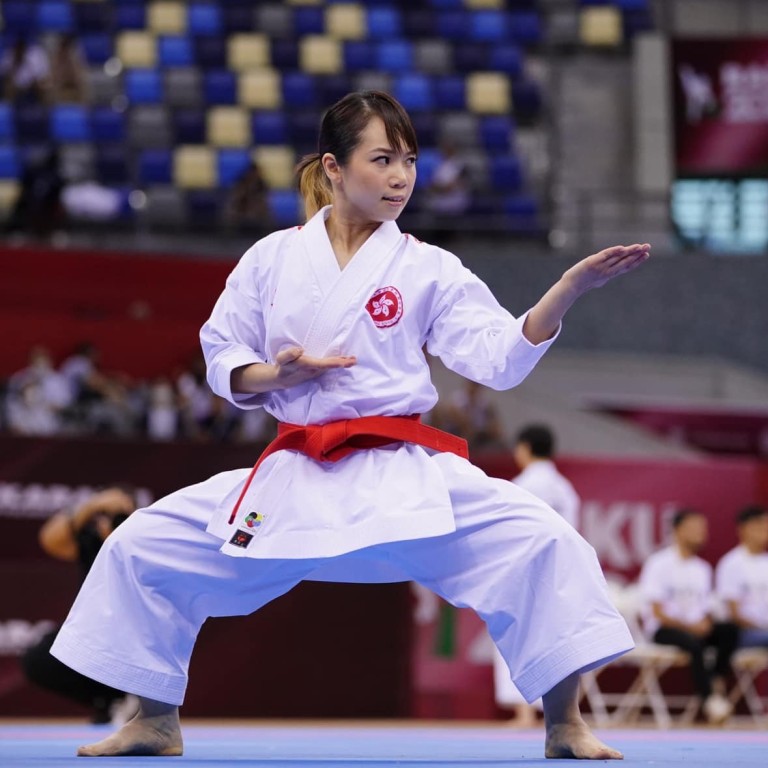 Hong Kong karate star Grace Lau Mo-sheung denied by Ono once again, wins silver at Asian Championship
Lau suffers third consecutive final loss at the hands of Japan's Hikaru Ono – who retained her continental title
Five-time Asian championship medallist Lau also won silver in Tashkent in 2019
Grace Lau Mo-sheung hailed one of her "best performances" after winning silver at the Asian Championship in Uzbekistan on Tuesday, despite failing to beat world No 1 Hikaru Ono.
The two-time world championship bronze medallist was the first to perform in the female kata final against her rival – the first event on the final day of the tournament.
Despite receiving a respectable score of 25.0 performing "Papuren" in the final, Hongkonger Lau slipped to a third consecutive defeat to Japan's Ono, after losses in the Karate 1-Premier League in Rabat and Baku, in May and September respectively.
"I am happy with my performance as I overcame my weakness and took all the risk on those slippery tatami," Lau said. "My performance in the final was one of my best indeed."
The current No 2, who took home bronze in Tokyo Games last year, went through the early rounds topping the group with some convincing displays. Yet the reigning champion proved to be too much for the 31-year-old Lau.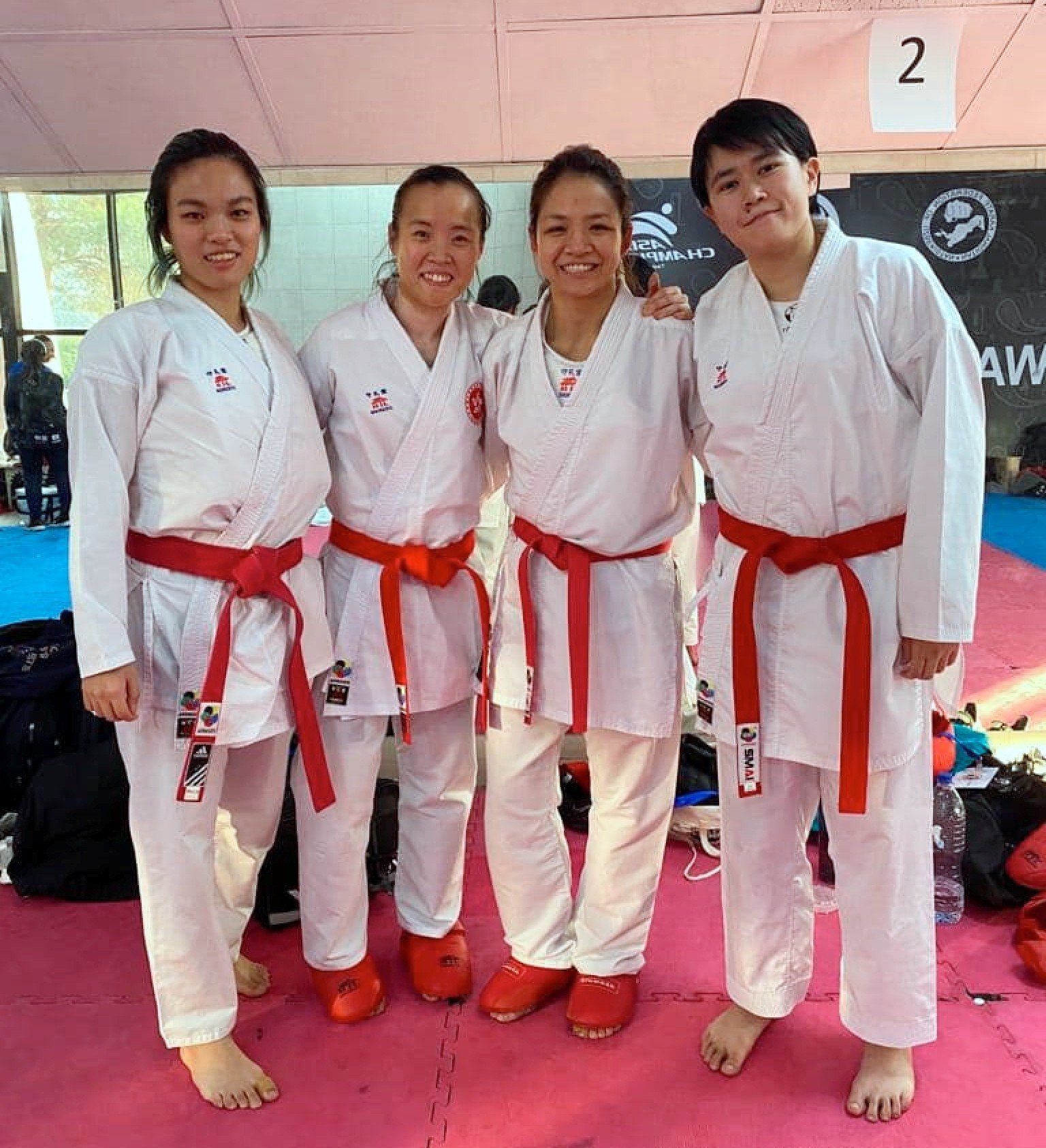 Ono outscored Lau both in terms of technical performance and athletic display. The 30-year-old Ono managed a combined score of 25.68 performing "Suparinpei" in the final, handling Hong Kong's Asian Games bronze medallist yet another defeat, by a margin of 0.68.
The defeat in Tashkent meant Lau had to settle for silver – her best finish since 2019, which was also held in Tashkent. Lau is now a five-time Asian Championship medallist, having amassed three silvers and two bronzes since 2015.
Lau will now return to Miami to train ahead of her first event in 2023, which will be the Karate 1-Premier League in Cairo in late January.
Elsewhere in other disciplines, Ho Kai-yan doubled her medal tally at the continental championship with another bronze alongside teammates Tsang Yee-ting and Choi Wan-yu.
The trio, together with junior athlete Chow Hei-wood, defeated Cambodia in the first round before losing to Kazakhstan in the female kumite team event. Hong Kong went on to record one win and two draws against Indonesia in the bronze medal match to snatch the medal.