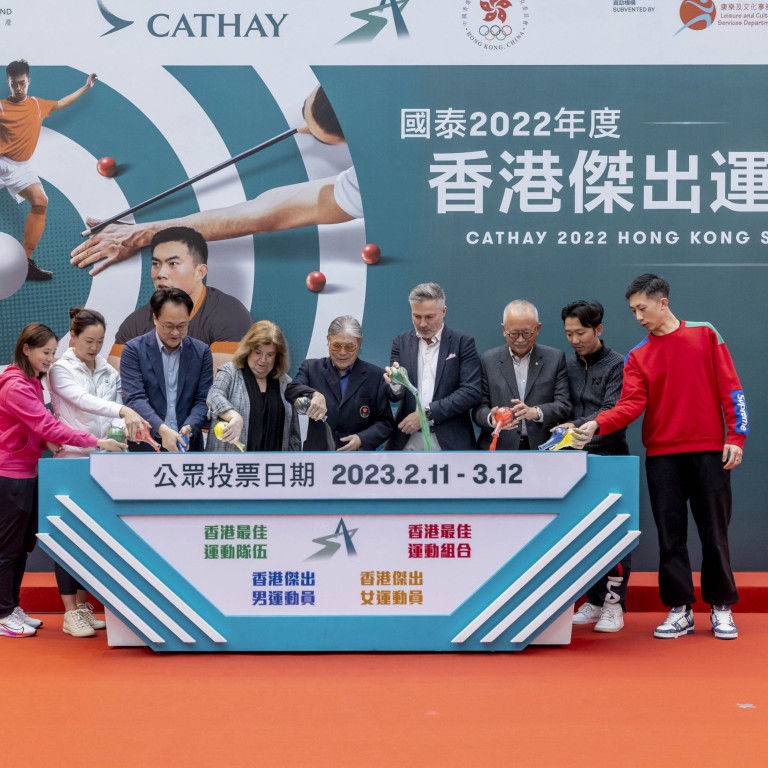 National Olympic chiefs could head to Hong Kong for annual assembly – with World Beach Games bid in the works
City's sports chief hints at bid to host World Beach Games as well as Association of National Olympic Committees.
Timothy Fok Tsun-ting makes announcement during Hong Kong Sports Stars Awards press conference, with voting now open to public
More than 200 national Olympic chiefs could head to Hong Kong in 2024 for their annual general assembly, according to sports chief Timothy Fok Tsun-ting hinted on Saturday
The city has some ties to the Association of National Olympic Committees (ANOC) – Hong Kong bid on the 2021 World Beach Games in 2016 after two failed bids to host the Asian Games, but were unsuccessful because of a lack of government support.
This summer's ANOC Beach Games were finally handed over to Bali for August 5-12, with around 1,500 athletes from more than 100 countries set to compete in 14 sports.
With the announcement of the 2025 host country expected this summer in Bali, Hong Kong has stepped up its efforts to host the ANOC assembly in the fourth quarter of next year.
"With all of the pandemic restrictions lifted, now is the best time for Hong Kong to host international sporting events, whether it's the assembly or the Games," Fok said at Saturday's Cathay 2022 Hong Kong Sports Stars Awards public voting press conference.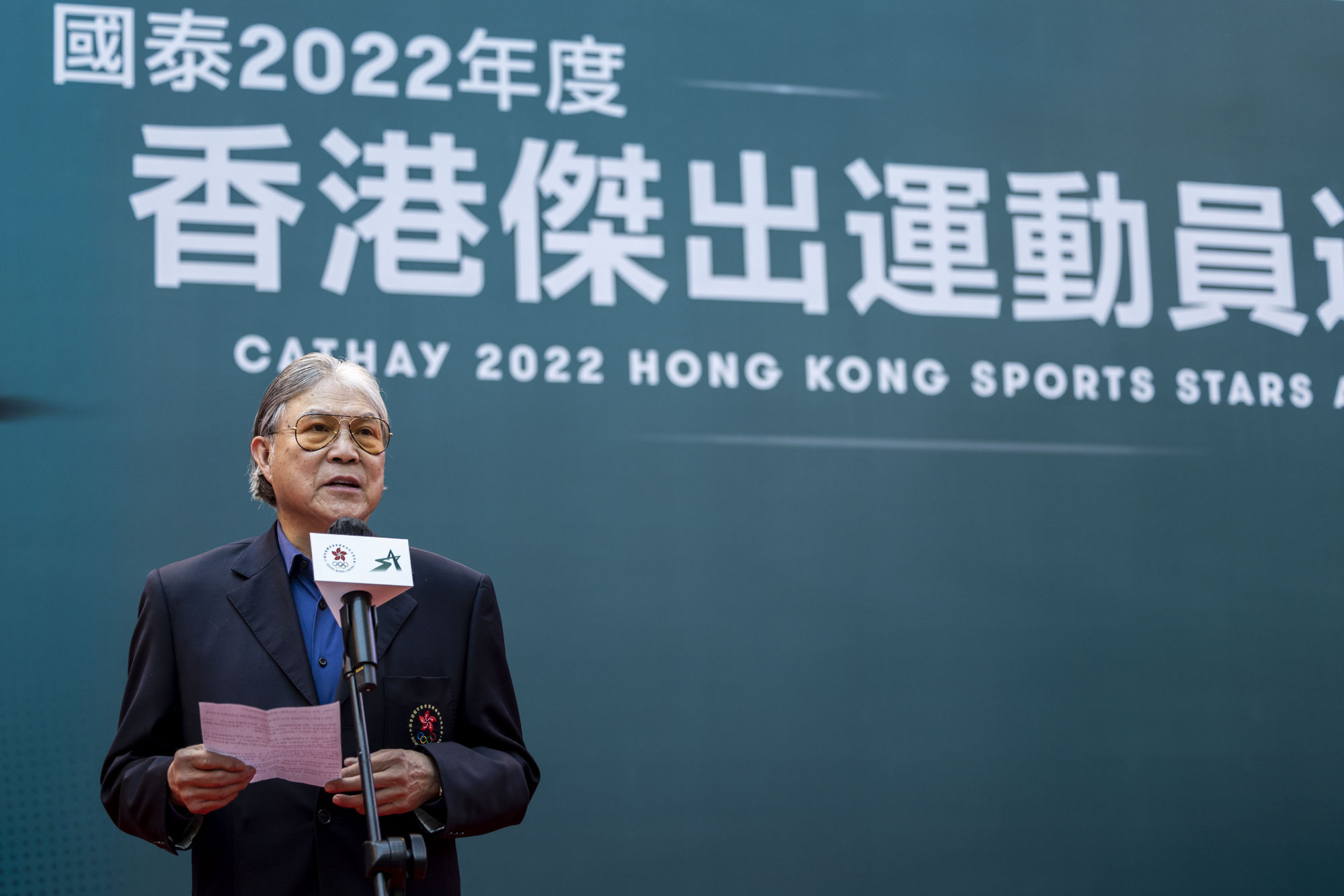 "In our sporting history, we have only hosted the East Asian Games [in 2009]. We have our facilities, and everything can happen now with the cooperation of the Greater Bay Area."
ANOC secretary general Gunilla Lindberg, who was invited to attend the Sports Stars Awards press conference, said that hosting the five-day ANOC would give Hong Kong a chance to "show how much it has done" in sports.
"I saw how good Hong Kong athletes were in the Tokyo Olympics, that was great and sport is developing here. We always create doors for smaller nations to host worldwide events," Lindberg said.
"Today I saw over 300 young elite athletes from various sports nominated – it is so amazing."
Lindberg was also insisted Hong Kong is a "good place" to host the Beach Games, possibly as early as 2027.
"We are looking at different alternatives in different years," she said. "You can share with [the Greater Bay Area] – the things we need for the Games are water and beaches."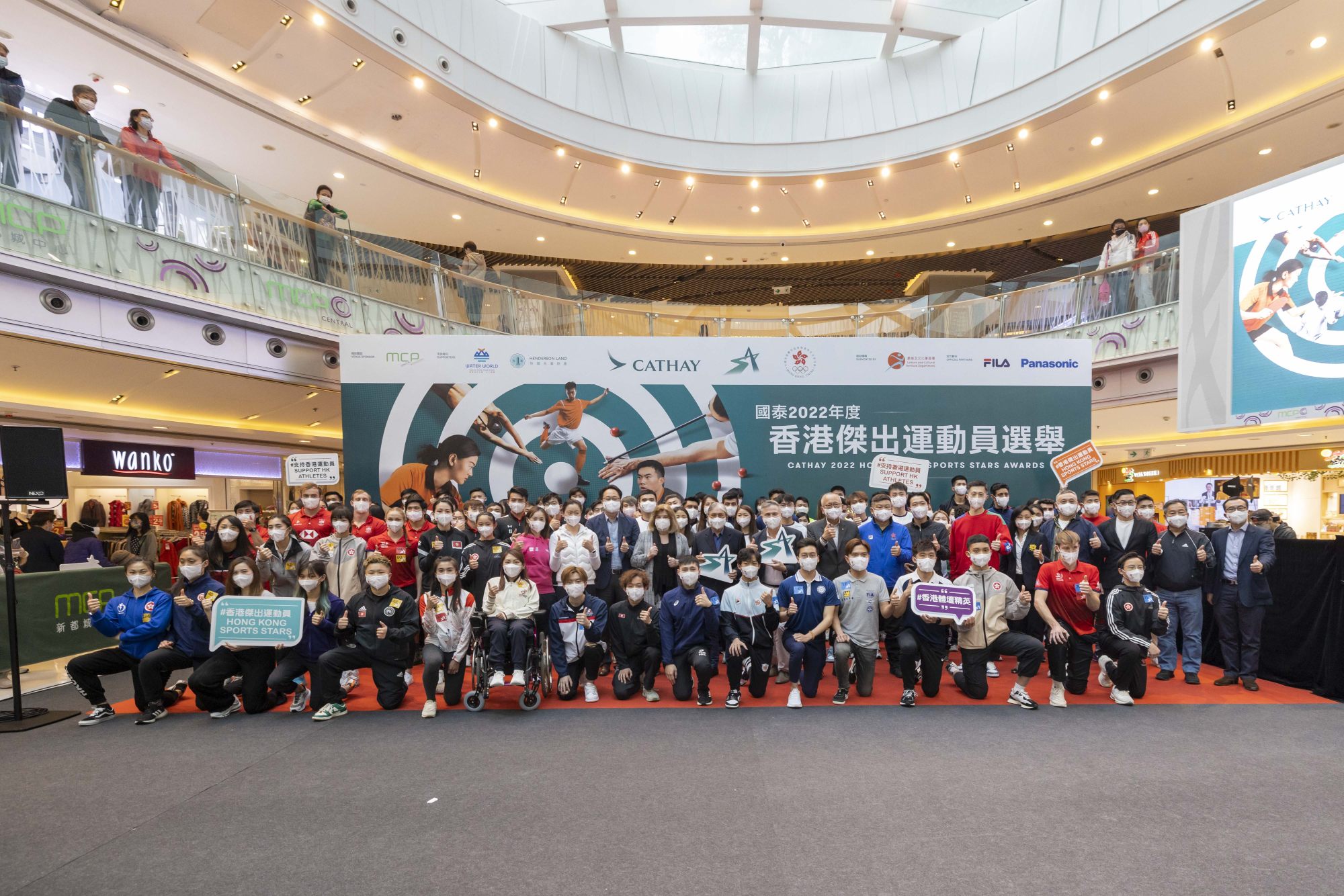 There will be over 340 nominees from 46 national sports associations for the Sports Stars Awards, which will be presented on April 18 at the Hong Kong Convention and Exhibition Centre.
As in previous years, four categories will be awarded – including five Sports Stars per gender, with one male and one female receiving the "Best of the Best" award – all of which are open to public voting.
There are 31 men and 30 women competing for the most coveted awards, with fencer Cheung Ka-long and swimmer Siobhan Haughey being the hot favourites to defend their "Best of the Best" titles, with both of Hong Kong's Tokyo Olympic medallists repeating some of their fine form in 2022.
Foilist Cheung has became the world No 1, and also won a bronze medal at the World Championships for the first time, while Haughey won gold and silver at swimming's short course World Championships.
World bronze medallist fencer Vivian Kong man-wai, swimmer Ian Ho Yentou, and kata queen Grace Lau Mo-sheung are also among the favourites.
As previously reported by the Post, two big names in Sarah Lee Wai-sze and Marco Fu Ka-chun were left off the lift, while upcoming cycling star Lee Sze-wing and 2022 World Games snooker gold medalist Cheung Ka-wai were nominated for the first time for the Sports Stars awards.
"It's my first time being nominated for this award and I'm hoping that my World Games gold medal will entice some of the public to vote for me – it's an encouragement to me," Cheung Ka-wai said.
He added that he believes Cheung Ka-long and double Olympic silver medallist Haughey will be able to defend their "Best of the Best" titles this year.
Voting is open between February 11 and March 12. Thirty per cent of the vote goes to the public, with 20 per cent going to local sports editors and reporters, and 50 per cent to a judging panel.