Asian Games: Hong Kong's women lay down sprint marker as trio dip below 12 seconds in 100m final
Kong Chun-ki, Chan Pui-kei and Leung Kwan-yi battle it out at Wan Chan Sports Ground
Personal bests for Kong and Chan convince pair to reconsider retirement plans
Hong Kong's women have laid down an early marker for the Asian Games, with three going under 12 seconds in the 100m finals at the first of the city's athletics series events on Saturday.
And for winner Kong Chun-ki, her personal best of 11.69 has made her rethink plans to quit a sport she said had grown frustrating.
Chan Pui-kei, the city's junior record holder, clocked 11.76 to finish second, while Leung Kwan-yi was third in 11.81 at Wan Chai Sports Ground
The trio were all members of the city's under-20 4x100 relay team, and Simon Yeung Sai-mo, vice-chairman of the Hong Kong Association of Athletic Affiliates, said he could not remember "the last time three girls ran under 12s in the same race".
"It's especially encouraging because it's only the Athletics Series 1," she said. "I'm confident they'll produce a better time in future events. I think we are also a strong contender in the 4x100m at both the Asian Championships [in July] and the Asian Games [in September]."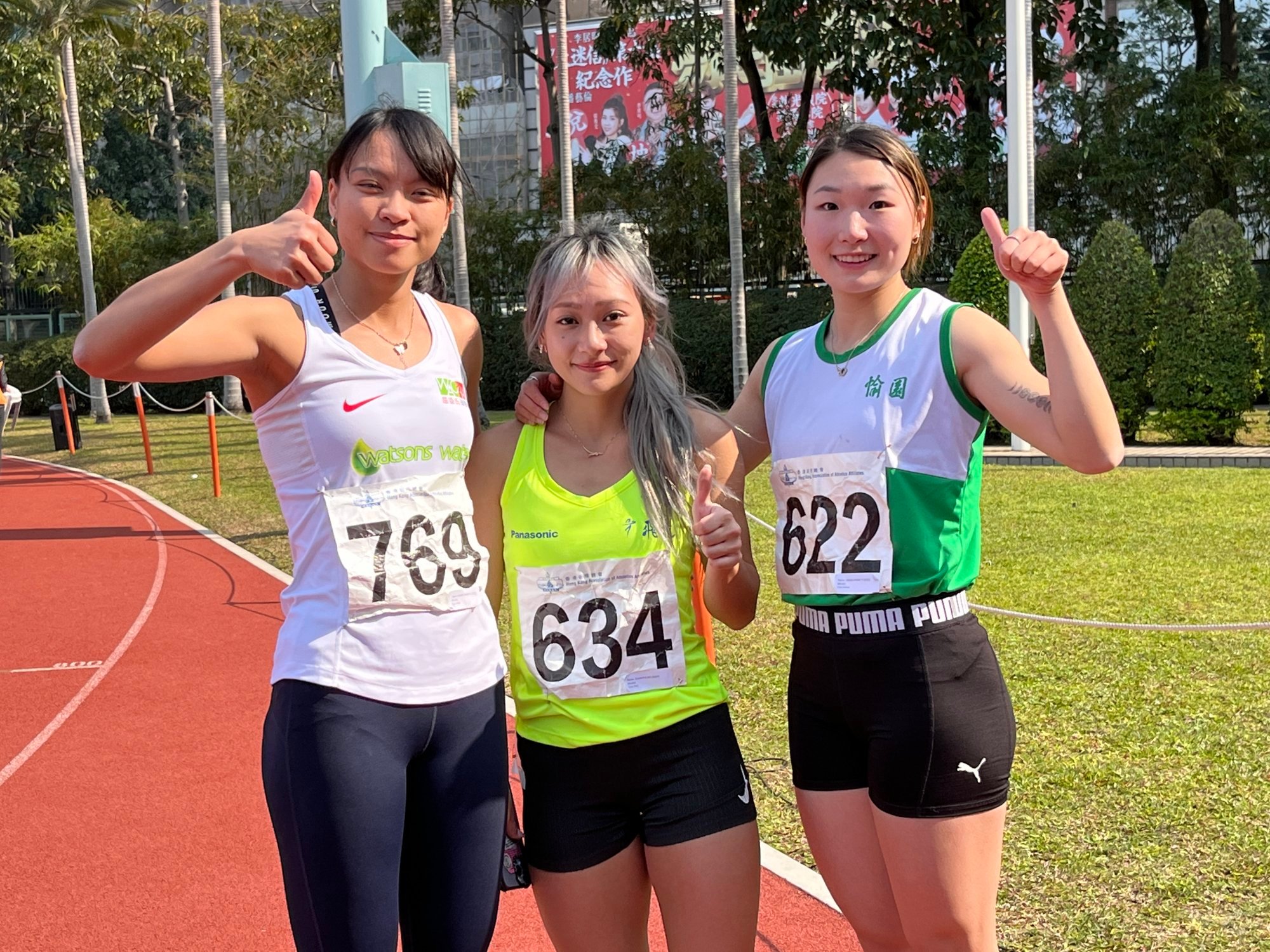 Kong, a primary school teacher who is also doing a postgraduate course in education, was delighted to have run a personal best, and broken 12 seconds within a legal wind limit.
"This 11.69 means a lot to me," the 25-year-old said. "I actually planned to quit because the time of 12-seconds something stuck for a long time, and I've run in 11-something two times before, but it was all over the wind-speed limit.
"I discovered that I don't have the luck to make a good time, so I've been frustrated," said Kong, whose previous best was 12.08 last month at the city's preseason trials at the Wan Chai venue.
"However, my coach [Lee Siu-leung] did not give up on me, and he continued to encourage me and help me improve on my weaknesses. I'm so glad I made it this time."
Having come within 0.07 seconds of Lam On-ki's city record, Kong said while it was in her mind, she would not "think about it too much".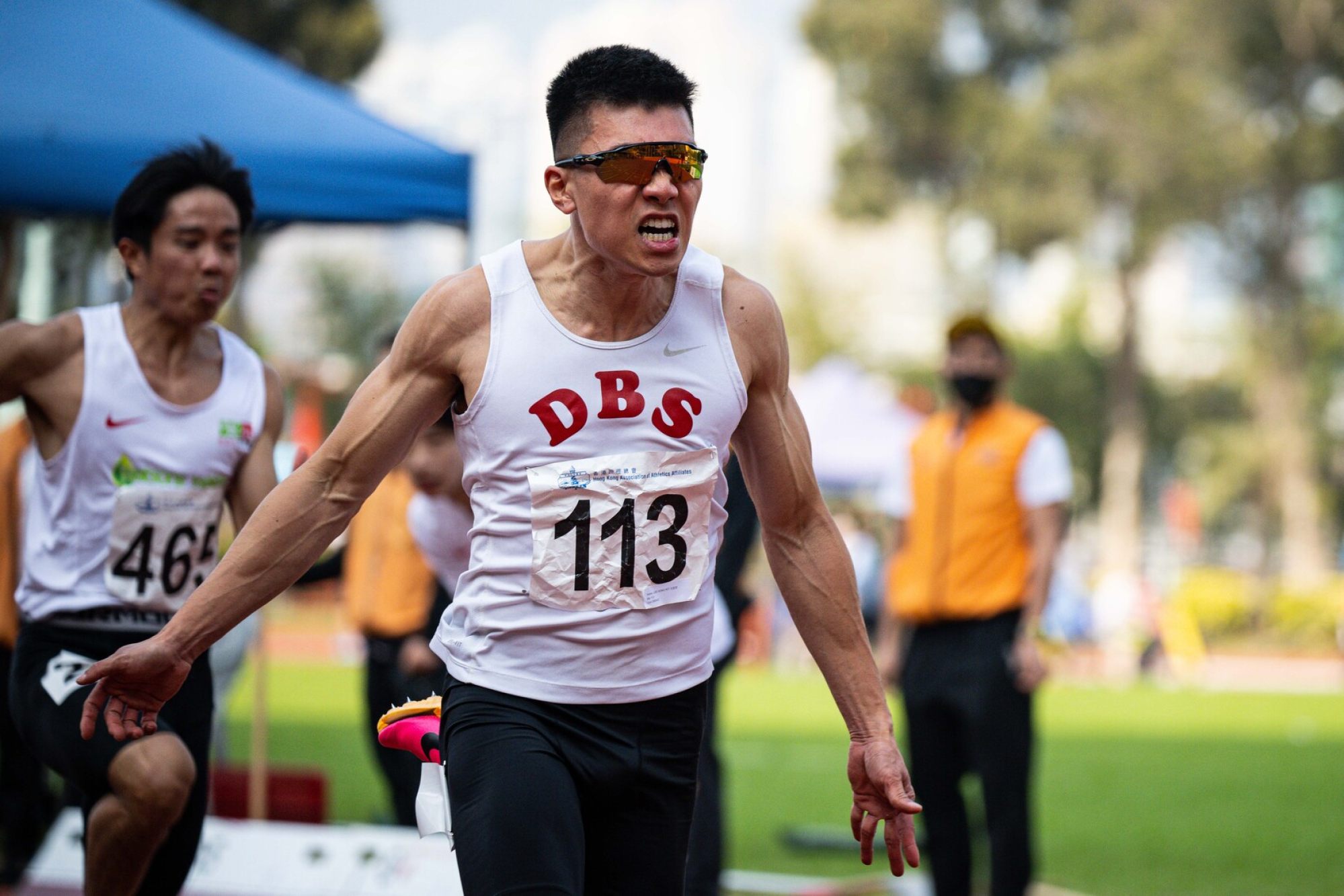 With Chan and Leung also setting personal bests, Kong was looking forward to the three sprinters teaming up for the relay at the Asian Games in Hangzhou.
Chan, meanwhile, was just relieved to have finally dipped below 12 second again, having previously run 11.85 to set an under-20 record in 2016.
"I was so vague about what I did the last five years, and I questioned myself many times about whether I could get be back to 11 seconds, and today when I hit 11.76, I released a lot of pressure," the 22-year-old said.
Leung said she was also considering her future in the sport if she had not finished in the top four, and her time has earned a spot at the World University Games alongside Chan and Lou Tsz-yeun, who was fourth in 12.11.
"I've been waiting for this under 12 seconds for seven years, people always say I'm capable of doing it but always lack of luck," Leung said.
Lee Hong-kit finished first in the men's finals with a wind-assisted 10.36, followed by Chan Yat-lok in 10.47 and Ho Wai-lun in 10.53.