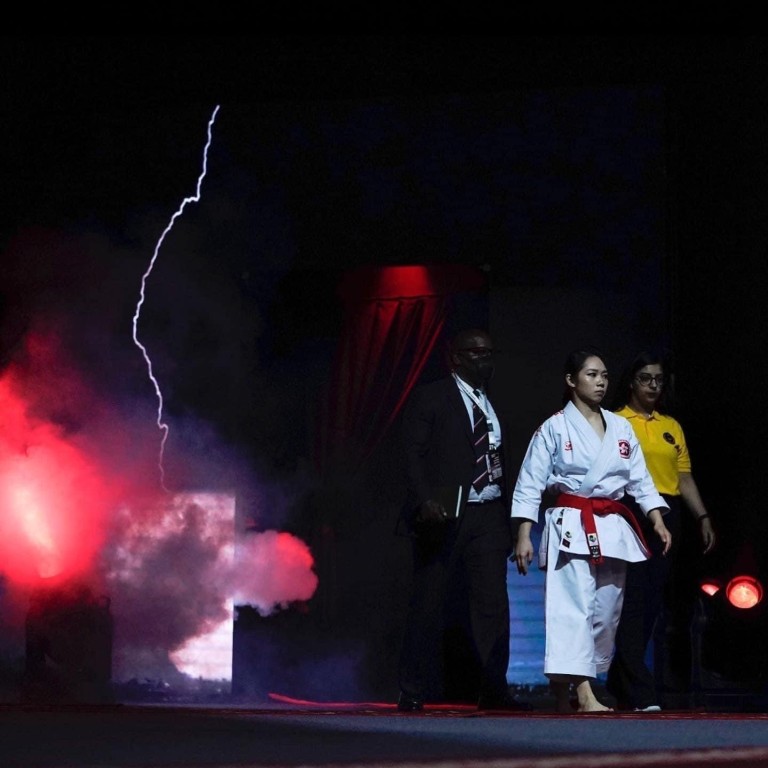 Karate 1 Premier League: Grace Lau denied by nemesis Hikaru Ono, but World Games offers chance for revenge
World No 2 beats Lau in final in Morocco, frustrating the Hongkonger for their third meeting in a row
Their next encounter could take place at July's World Games, which are even more important for Lau after the Asian Games' postponement
Hong Kong's
Grace Lau Mo-sheung
reached the final of the Rabat WKF Karate 1 Premier League on Sunday night, having to settle for silver after Hikaru Ono beat her for a third successive time.
But Lau is keen to end that sequence when she next meets the world No 2 from Japan, which could come at the
World Games
in the United States in July.
Silver in Morocco gave world No 4 Lau a podium finish in her ninth competition in a row – a run that stretches all the way back to February 2020 and has included the Olympics and world and Asian championships.
She has not reached the top step, however, and will look to finally exact revenge on Ono as she targets gold in Birmingham, Alabama.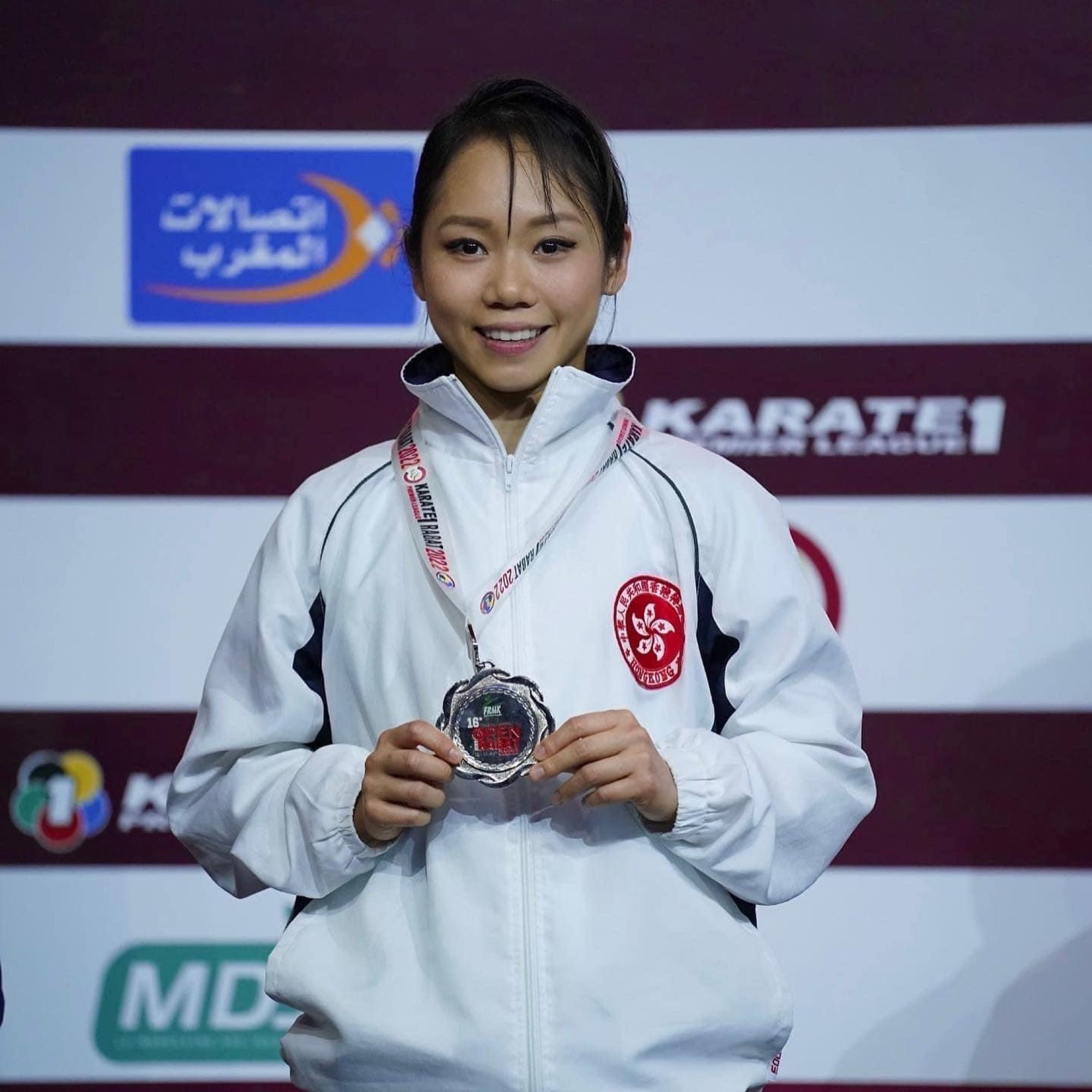 Ono had already beaten her in the group stage of the Asian Championships in December and the Premier League semi-finals in Fujairah in February.
And she did it again in the Rabat final, as Lau performed the Unshu, scoring 25.74, only for Ono to take the gold with Suparinpei, scoring 26.6.
"It was the accuracy and consistency of the kata that made the difference," said Lau, who was pleased with her four matches leading up to the final.
"I hadn't done Unshu in a few years, and it wasn't until March that I picked it up again. The difficulty of this kata is very high, and I still need time to get used to it.
"What I'm aiming for now is to perform better than before in each competition, and the most important thing is that I can perform what I want to perform."
The 30-year-old will hope to do just that on July 8 at Birmingham-Southern College as she resumes training in Miami.
Ono, like Lau, has qualified for the World Games by virtue of her world ranking, as has world No 1 and Olympic gold medallist Sandra Sanchez Jaime of Spain. Those Games have taken on even greater importance for Lau
after the postponement
of the China-hosted
Asian Games
because of Covid-19, but she knows who the two biggest threats to her ambitions are.
"My goal for the World Games is to win a medal, so I'll use the next month and a half to fine-tune my technique," Lau said. "I can say that Sandra and Ono are the toughest to beat."
Held since 1981, the quadrennial, multisport World Games include sports normally not contested in the Olympic Games.
They were supposed to take place last year, but were postponed because of the pandemic and the rescheduling of the
Tokyo Olympics
.
At the 2017 edition in Wroclaw, Poland, Kiyou Shimizu of Japan defeated Sanchez in the final.