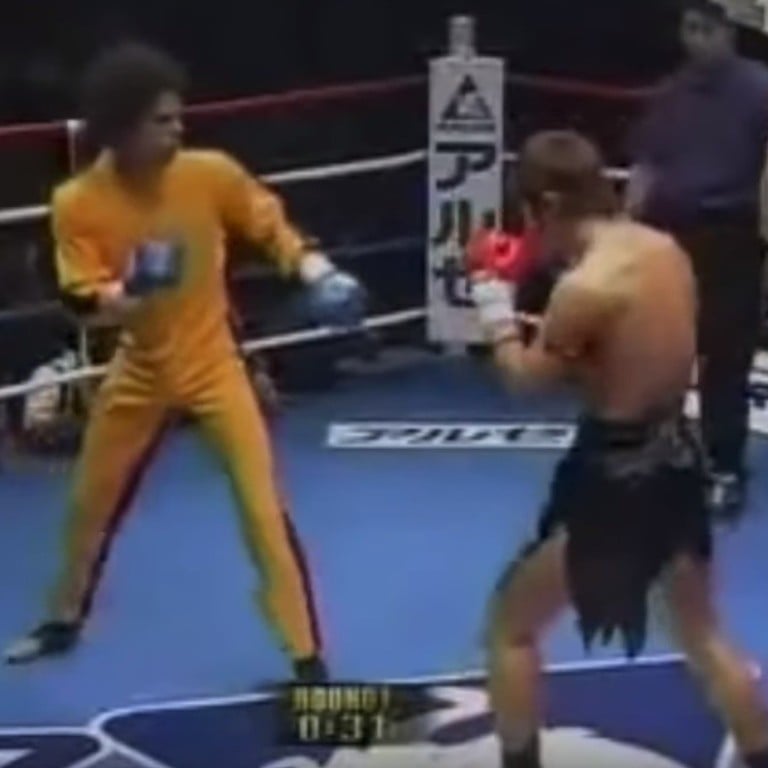 What happens when Bruce Lee jeet kune do disciple in jumpsuit meets 'Muay Thai' fighter in the ring?
Tony Valente tests his supposed jeet kune do skills in a fight against karateka Takayuki Kohiruimaki
The 2003 fight for Japanese kick-boxing promotion K-1 causes stir on social media after resurfacing
It's an age-old question – how would Bruce Lee fare in a professional fight?
The martial arts icon actually
had one official fight
, aged 17 against Gary Elms in a boxing bout in 1958 at St George's School Gymnasium in Hong Kong.
The rest has been left to the imaginations of martial arts fans – though a supposed disciple of Lee's famed jeet kune do style did once test his skills against a supposed "Muay Thai" fighter.
In 2003, Tony Valente – dressed in full Bruce Lee-style yellow jumpsuit – took on Takayuki "Taishin" Kohiruimaki, a skilled kyokushin karateka, for the Japanese kick-boxing promotion K-1 in 2003.
Takayuki wore traditional Thai ring gear to make it look like a clash of styles, but he's obviously more trained in karate – which explains why he has no idea how to punch in the Muay Thai style.
In the first round, Valente throws a few good sidekicks and spinning outside kicks, as Takayuki tries to figure out his opponent's strange style.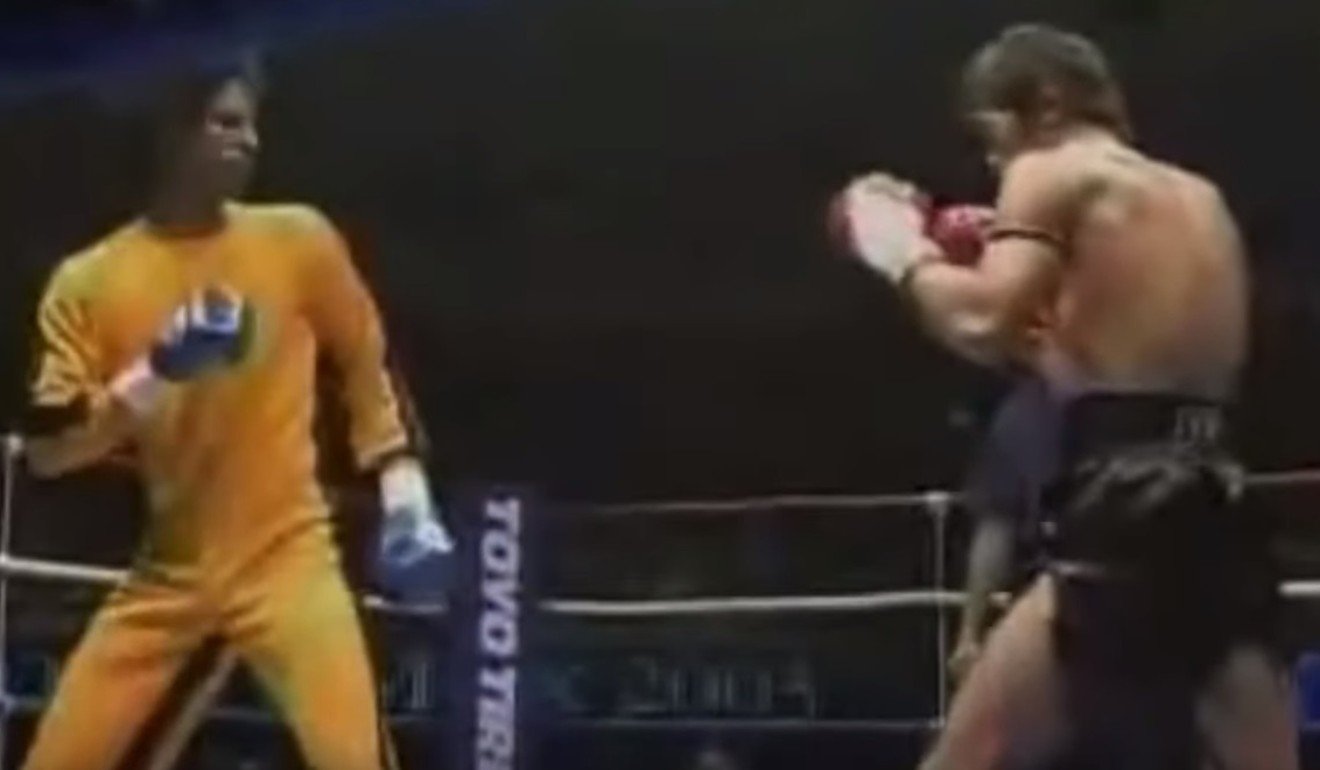 He starts to get within Valente's range to land some punches to the body and head. But the American continuously switches between stances and throws a few spinning backfists, with Takayuki seemingly hesitant to jab as he peppers Valente's thighs with kicks.
Late in the second round, though, Takayuki drops Valente with a kick to the left side of the body. But Valente gets to his feet – and so does the crowd, anticipating a finish.
It doesn't come immediately, with Valente surviving the rest of the second round. But Takayuki drops him again 50 seconds into the third round with another kick to the body and the referee waves it off.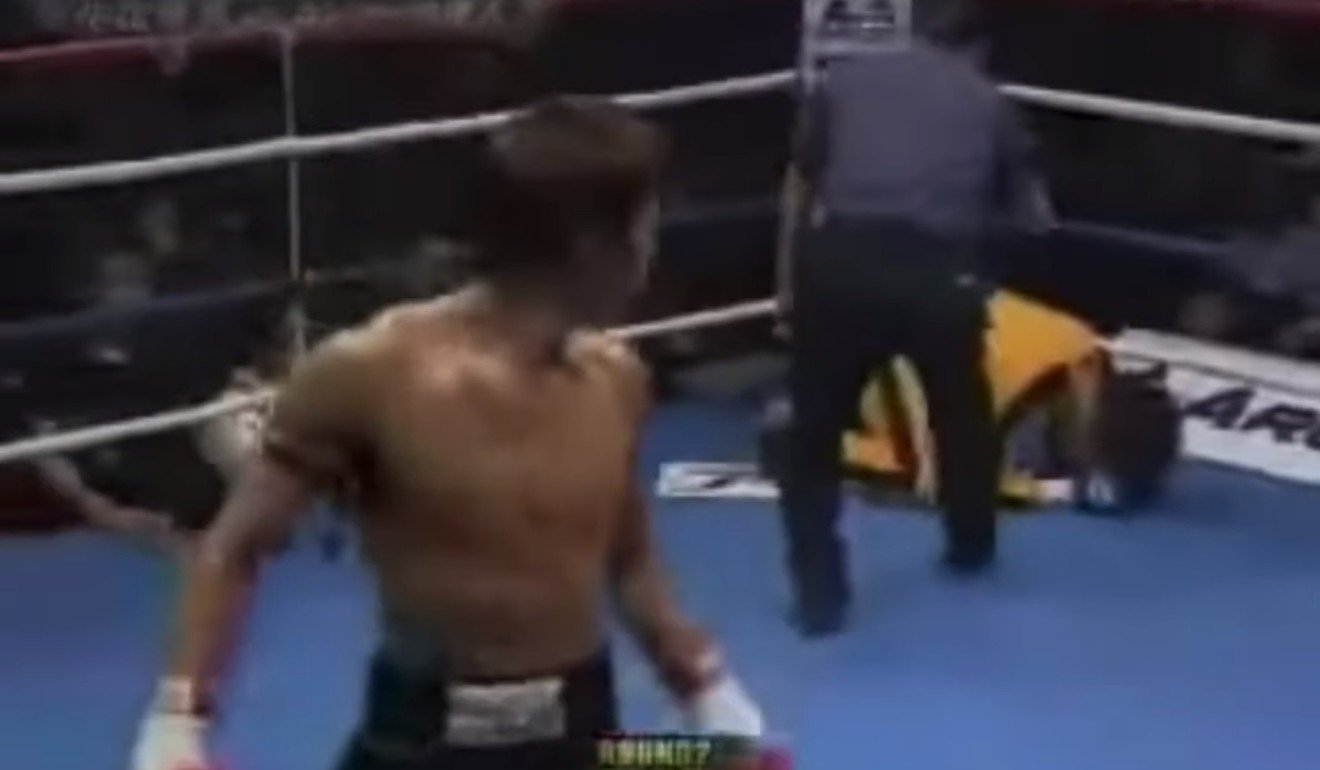 "Poor example of JKD [jeet kune do], this looked more like a guy with purely a TKD [taekwondo] background that wore a Bruce Lee suit just to stand out," said one commenter on the video, which was posted on YouTube by Fight Commentary Breakdowns.
"I think Takayuki took a little while to figure out how to deal with Valente's style," another commenter wrote. "Which he did: wait 'til Valente switches to southpaw, then throw the right rear-leg round kick to the body."
"Tony Valente is fake," said another. "His style is not JKD. His style is kick-boxing. He is just a troll trying to be a JKD fighter."