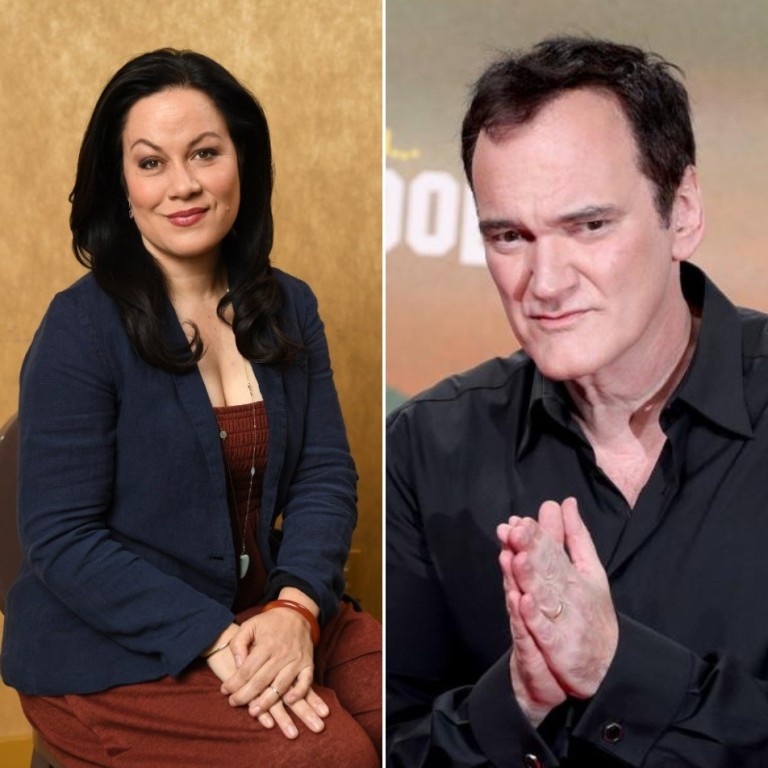 Bruce Lee's daughter says he wouldn't have lost 'Once Upon a Time in Hollywood' fight
'I don't think it would happen, not at all,' Shannon Lee says of her father being beaten up in Quentin Tarantino's film
Good Morning Britain host Richard Madeley says Bruce Lee 'would have taken someone like Brad Pitt to the cleaners in three seconds'
Bruce Lee's daughter has continued her criticism of Quentin Tarantino in an interview with daytime talk show Good Morning Britain, saying there is no way her father would have lost the fight in Once Upon a Time in Hollywood.
In the film, Lee – played by Mike Moh – is challenged to a best-of-three-rounds fight by Brad Pitt's ageing stuntman character Cliff Booth on the set of The Green Hornet – the hit ABC television show which helped Lee get a foot in the door in Hollywood.
"I thought that was ridiculous, because Bruce Lee was unbeatable," said Good Morning Britain host Richard Madeley. "He would have taken someone like Brad Pitt to the cleaners in about three seconds. And for me, it's a great film, but I thought that was the most unbelievable section. That Bruce Lee would get a kicking from a 50-year old bloke? It just wouldn't happen, would it?"
"No, I don't think it would happen, not at all," Shannon Lee said. "I understand what he [Tarantino] was trying to do around the character of Cliff Booth and the film. But he could have handled it in a way that was respectful of my father that served his story purposes."
"If you're going to try to set up how indestructible a person is, having them fight Bruce Lee and doing a good job [is the way to do it]," he said. "He could either fight Bruce Lee or Jim Brown … either one would really set up [that] the guy is a bad ass."
Lee wins the first round after dropping Booth to the floor with a trademark front jump kick. But Booth avoids the same move in the second round and throws Lee into the side of a car.
The two then trade blows in the third round, with Booth easily nullifying Lee's jeet kune do moves before the director's wife breaks up the fight.
"In my opinion, a lot of people who met him [Bruce Lee] really mistook his confidence, which he had in spades, as arrogance," said Shannon Lee, who is an executive producer on hit Cinemax show Warrior, which is based on her father's writings. "In particular if they were white men in Hollywood or into martial arts.
"I think the portrayal of him is him being treated the way he was treated by Hollywood back in the time when he was trying to make accurate representations of Asian men in film," she added.
"He was not treated respectfully. I think the way he is portrayed in Tarantino's film is exactly that way, belittling him."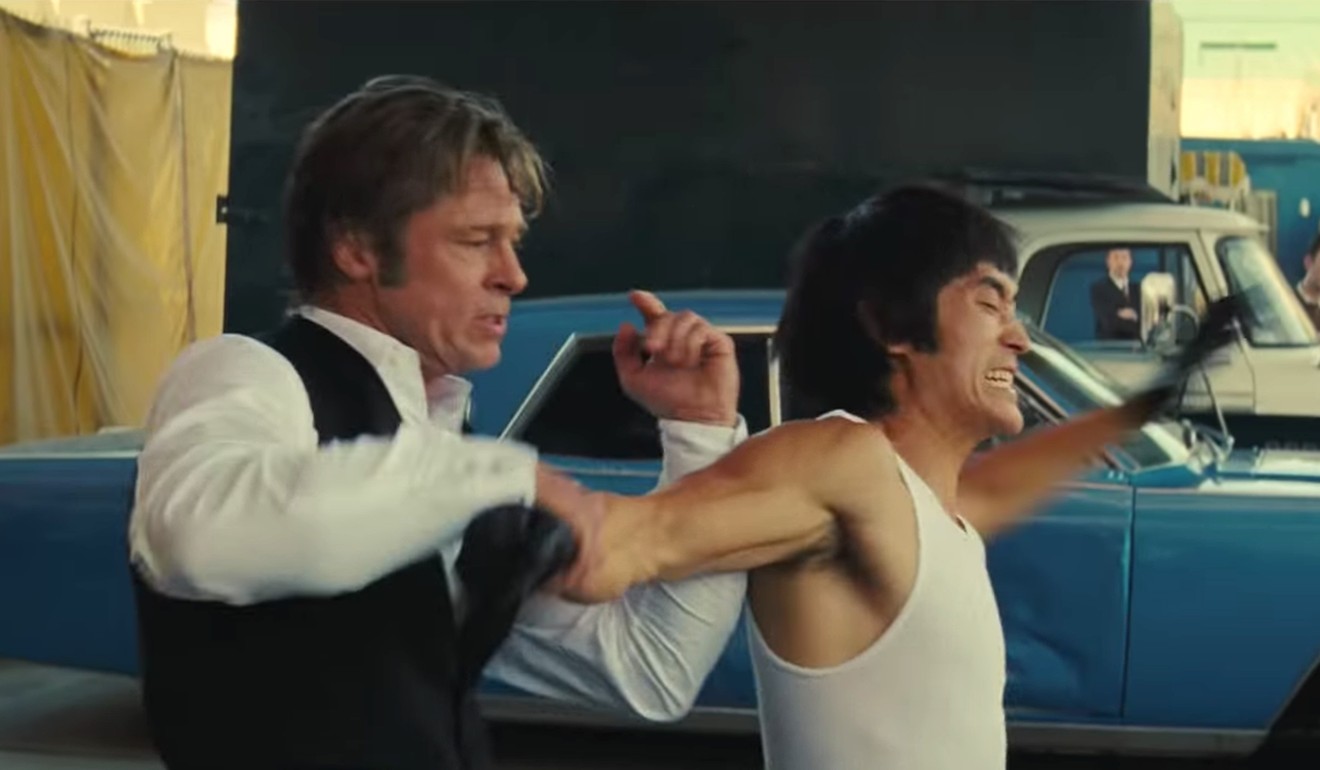 In the film, Lee also claims he would leave Muhammad Ali "a cripple" if they ever fought. Tarantino claimed Lee's wife, Linda Lee Cadwell, even wrote in her autobiography that her late husband said similar – though the quote in the book is
actually attributed to a journalist
.
"I think he [Tarantino] was very irresponsible, he created a view of him [Lee] that was a caricature," Shannon Lee said. "His response to some of the criticism from myself and from others … He wants to say, 'Oh, this was a fact, this is what he was like, but this is a fiction movie so don't bother yourself too much about it'."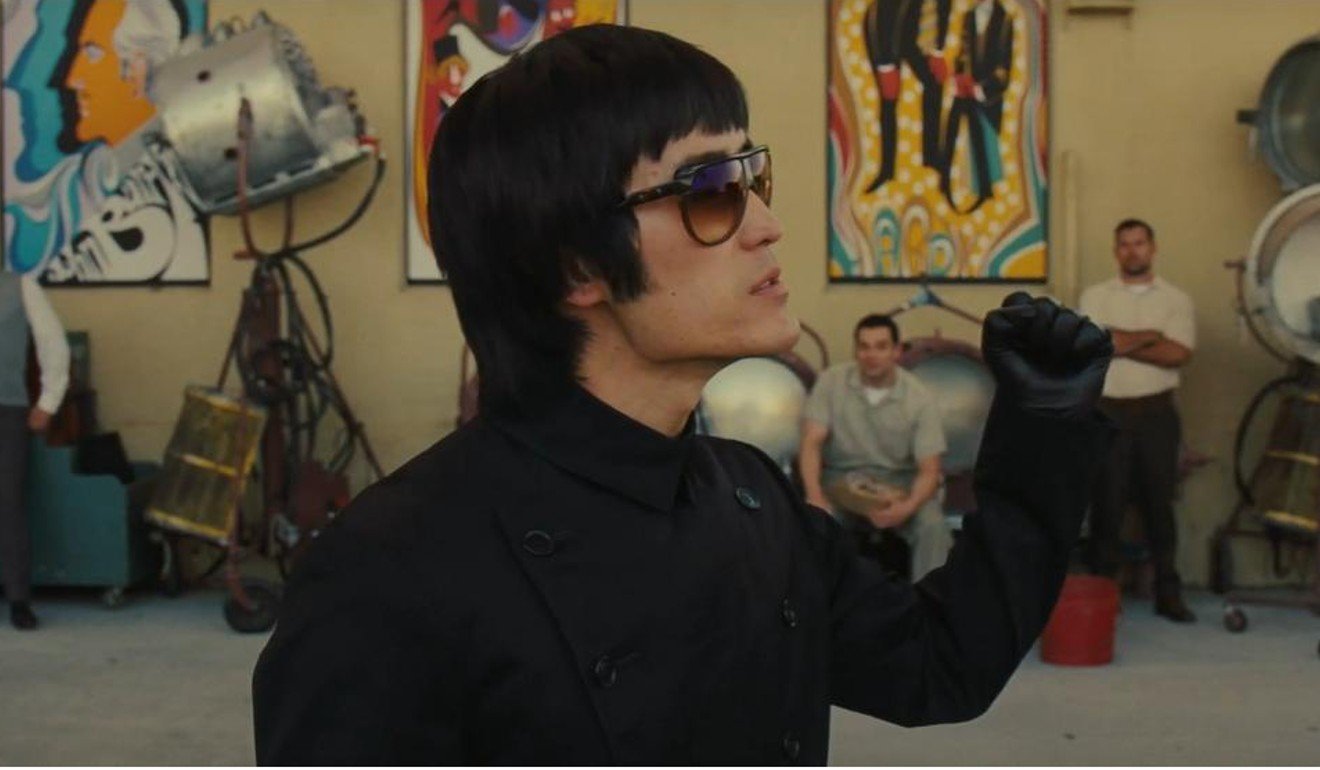 Shannon Lee, who heads the Bruce Lee foundation and estate, said that her criticism of Tarantino's film comes from trying to protect her father's legacy.
"One of the things people miss about my father is he worked extremely hard, he trained for hours and hours on end every day," she said. "His philosophy and the way he lived his life has inspired me to live my life in a better way. That's the message I'm trying to get out for everybody.
"My father is very beloved by many, many people. He was really a big symbol for many Asian men and Asian-American men in particular. He has fans all around the world who not only think he's awesome, but are inspired by him. He was a man of depth and he was a man of great character."