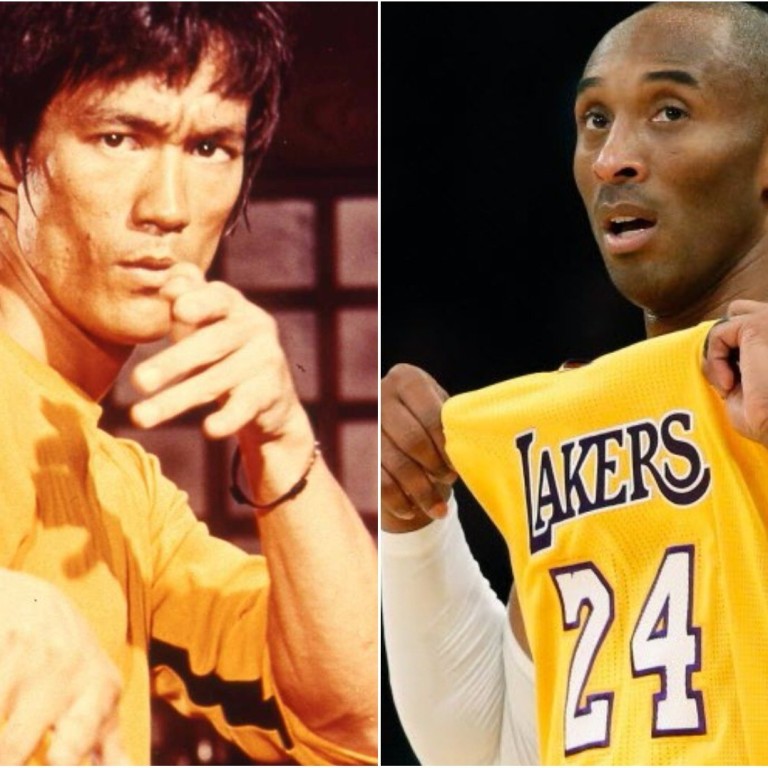 ESPN 30 for 30 'Be Water': how Bruce Lee inspired the NBA, from Kareem Abdul-Jabbar to Kobe Bryant
Abdul-Jabbar among the stars to reflect on Lee's life in new documentary, 'Be Water', screened on Sunday as part of ESPN's 30 for 30 series
LeBron James has Lee's words posted in his locker, while the late Bryant told the Post in 2017 'I really looked up to Bruce'
Bruce Lee's influence continues to resonate across the global sporting landscape but the connection the man had, and continues to have, within the NBA is among the remarkable aspects of his lasting legacy.
It all started with the friendship the martial arts master forged with the great Kareem Abdul-Jabbar, but the likes of Shaquille O'Neal, Kobe Bryant, LeBron James and Kyrie Irving have all turned to Lee for inspiration.
Abdul-Jabbar once revealed to the Post he thought Lee continued to influence and inspire because his teachings spoke of life's struggles, and how to overcome them, and his films presented common-man characters doing exactly the same things.
"He always identified with the Chinese people and they recognised that, the common people. They identified with what he was doing" Abdul-Jabbar said. "Being a black American there were similarities in the way we saw things and we became friends."
Abdul-Jabbar was among the stars to reflect on Lee's life
in the new documentary
Be Water
, which screened on Sunday as part of ESPN's 30 for 30 series.
The connection between the pair ran deep.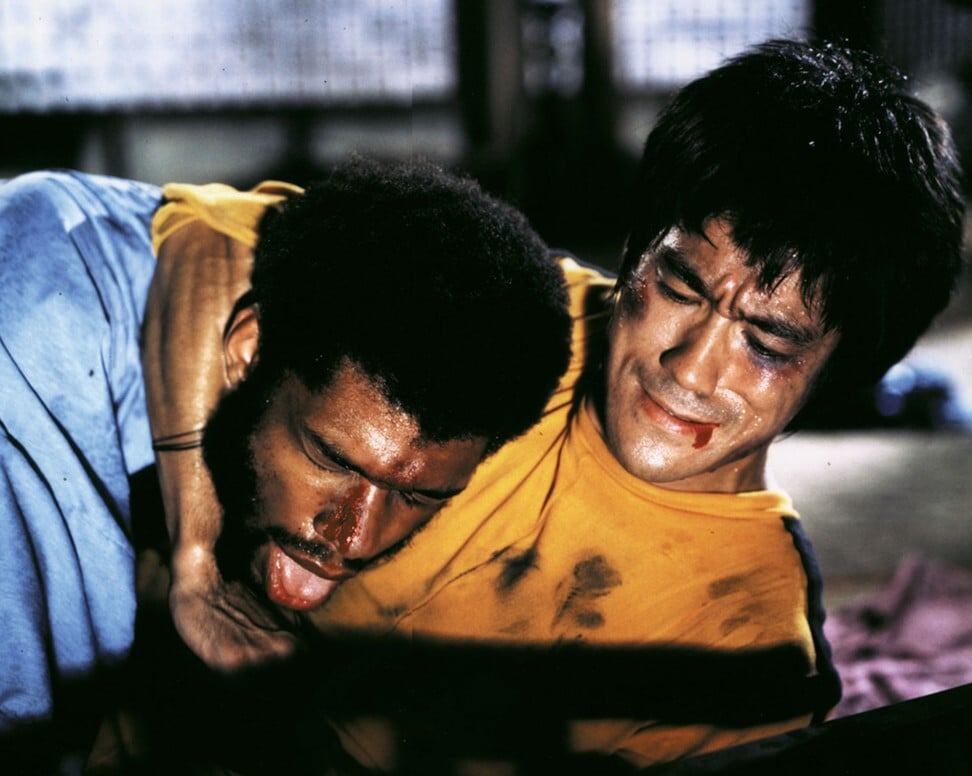 They first met as their respective careers were just beginning, in the late 1960s, when Abdul-Jabbar was still studying at UCLA and Lee was trying to establish himself in Hollywood.
The now 73-year-old Abdul-Jabbar revealed on ESPN, in the lead-up to the screening of Be Water, how Lee had inspired him through martial arts, in its practice and its philosophy, but had also helped lay the physical foundations that would drive him on to a hall of fame career with the Milwaukee Bucks and, most famously, the Los Angeles Lakers, across 20 seasons that included six titles and six league MVPS. With rarely a moment lost to injury.
They would also join forces for a fight scene in Lee's Game of Death, shot in 1972, but not released until 1978, five years after the star had died because of a cerebral oedema on July 20, 1973, aged 32. It's in that film that Lee revealed his now iconic yellow-and-black jumpsuit, worn as he lays Abdul-Jabbar out.
During that trip to Hong Kong in 2005, the Post asked Abdul-Jabbar about the friendship, and about Lee's lasting legacy.
"He was a wonderful human being," Abdul-Jabbar said. "There was so much more to him than just the acting. It was a pleasure to know him. I had started watching samurai movies during my first year in college. I enjoyed them and wanted to find out more about them so started studying martial arts. Bruce was doing Green Hornet at that time, so he was in the States and it was suggested that I train with him. Then once he returned [to Hong Kong] and started making movies we tried to find a way to work together.
"In the States he was a cult hero. The only people at that stage that knew about him were the people who had watched that show and that wasn't a lot of people. Then I came over [to Hong Kong] and he was like a rock star, he had blown everybody away with The Big Boss [1971]."
While Abdul-Jabbar got to see Lee – and that jump suit – up close, NBA players in the generations to come would also point to the man as an inspiration, and use those colours as they paid tribute to him.
On a tour of China in 2017, Bryant told the Post he'd watched, read and listened to everything Lee had produced.
"I really looked up to Bruce," Bryant said. "The one thing, among many, that I learned from him is the philosophy of jeet kune do is being able to adapt. Having the fundamental skills available to you so that you can react to any situation. Also, he was really big on sharing his knowledge and hoped that he could inspire someone, not to learn how to fight, but through the art of fighting, learn how to be a better person."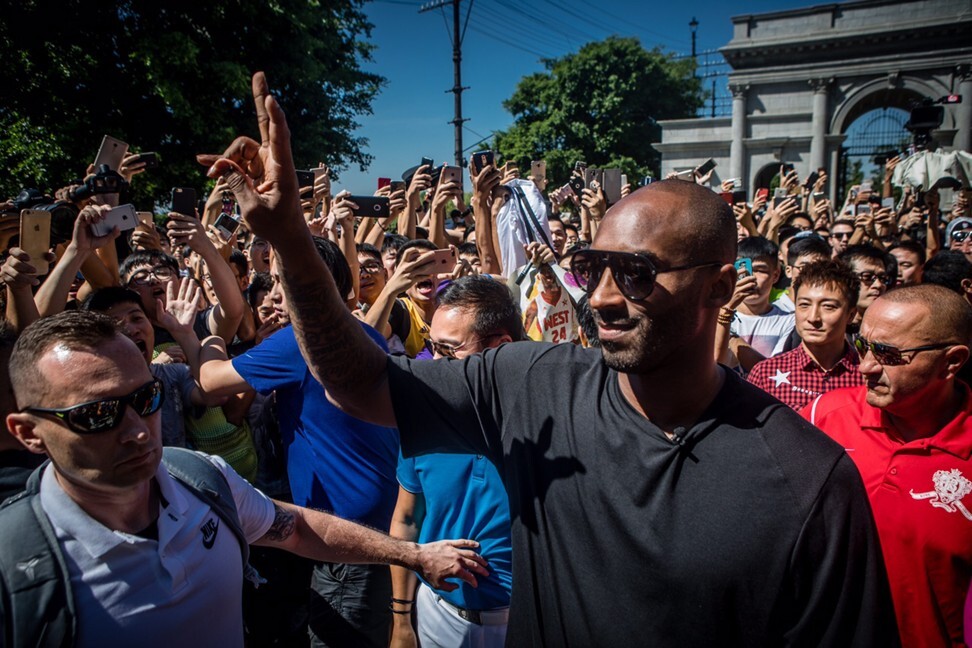 Fellow great LeBron James, now with the Lakers after winning titles with the Miami Heat and the Cleveland Cavaliers, revealed during his time in Miami that he had Lee's words posted in his locker.
The quote James chose was: "The great mistake is to anticipate the outcome of the engagement; you ought not to be thinking of whether it ends in victory or defeat. Let nature takes its course, and your tools will strike at the right moment."
He told The Bleacher Report the words "resonated. And it can resonate to a lot of people, not just people in sports".
Most visibly, in recent years, some of the NBA's biggest stars – O'Neal, Bryant and the Brooklyn Nets' Kyrie Irving among them – have paid tribute to their hero through the shoe lines that carry their individual branding, using those iconic black-and-yellow stripes to help remind their fans of Lee, and his teachings.
Back in 2017, Bryant – so tragically lost this past January in a helicopter crash, aged 41 – said the respect shown for Lee had bonded the generations.
"I felt it was important to do a Bruce Lee tribute shoe, in honour of Bruce Lee.," he told the Post. "And now Kyrie [Irving], with this generation, seeing the connectivity, and you know he said that was one of his favourite Kobes that was ever released, and when he called me he said 'do you mind if I do a shoe as a tribute to you and I would love to do the Bruce Lee shoe', and I said absolutely.
"When I released my Bruce Lee shoe, I think it was in 2010, that was one of Kyrie's favourite shoes of all time. So recently Kyrie called me and said he would love to do a Kyrie/Kobe mix, are you open to that? I said 'yeah it's all good, man, what have you got in mind?', and he said 'I would love to do the Kyrie Kobe Bruce. And I said 'let's go for it'."