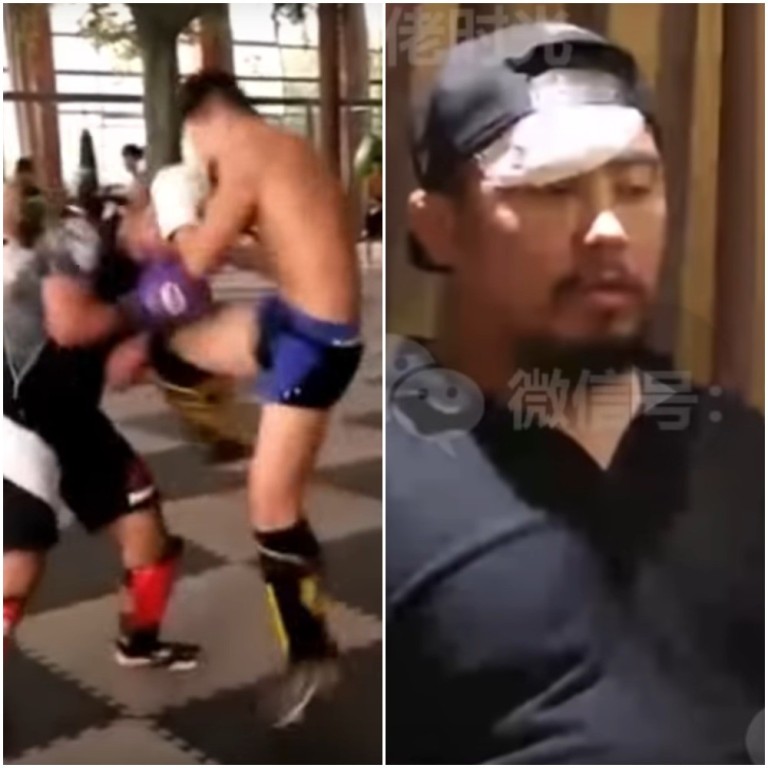 The time Xu Xiaodong got his skull fractured by a Muay Thai kick-boxer in a 'sparring' session
Outspoken MMA fighter needed 26 stitches above his eye after spar with Chinese kick-boxer got out of hand
'If traditional martial artists could beat me the way these MMA fighters did then I'd be so happy'
We're used to seeing Xu Xiaodong obliterating kung fu frauds, but the outspoken Chinese MMA fighter hasn't always had his way with his opponents – especially when he faced some who can actually fight.
Since going viral in 2017 for knocking out tai chai "master" Wei Lei in 10 seconds, "Mad Dog" Xu has been steadfast in his mission to expose "fake kung fu".
But there's a difference between calling out non-experienced traditional martial artists, and actually taking on a semi-professional fighter.
Xu found that out at great cost when he went to spar with some Chinese kick-boxers last year at an MMA gym in China, one of whom left him with a fractured skull and needing 26 stitches around his eyebrow.
In the footage, which went viral on Chinese social media, Xu pressed forward against his fourth "sparring partner" of the day, Yan Shuaiqi. But he got hit with a series of knees from Yan – and seemingly had no idea how to protect against them.
Yan then dropped him with a right hand. Xu got up but ate more vicious knees and was busted open badly above his right eye, with blood streaming down his face.
Xu had to be taken to hospital, but later gave his side of the story in an interview with a face bandaged up like
his future victim Tian Ye
.
"When we were fighting, the coach asked me to pick my own opponents. So I said, 'OK, I will pick'. Their second-best fighters were here. The top fighters were out fighting," Xu said, according to a translation by YouTube channel Fight Commentary Breakdowns.
"I looked at the best fighters who were in the dojo at the time and I said let's pick the big ones because everyone keeps saying I pick on old, weak people, so that's why I picked those four that I fought. They were the strongest."
An admirable request from Xu – but it's fair to say he did offer up a few excuses.
"The moment we started, I felt like something was wrong. These kids were just giving it their all," Xu said.
"But I felt like there's nothing wrong with that because even if I said slow down, be softer, eventually they're still going to hit me really hard, because it's beating up Xu Xiaodong, everyone wants to do it."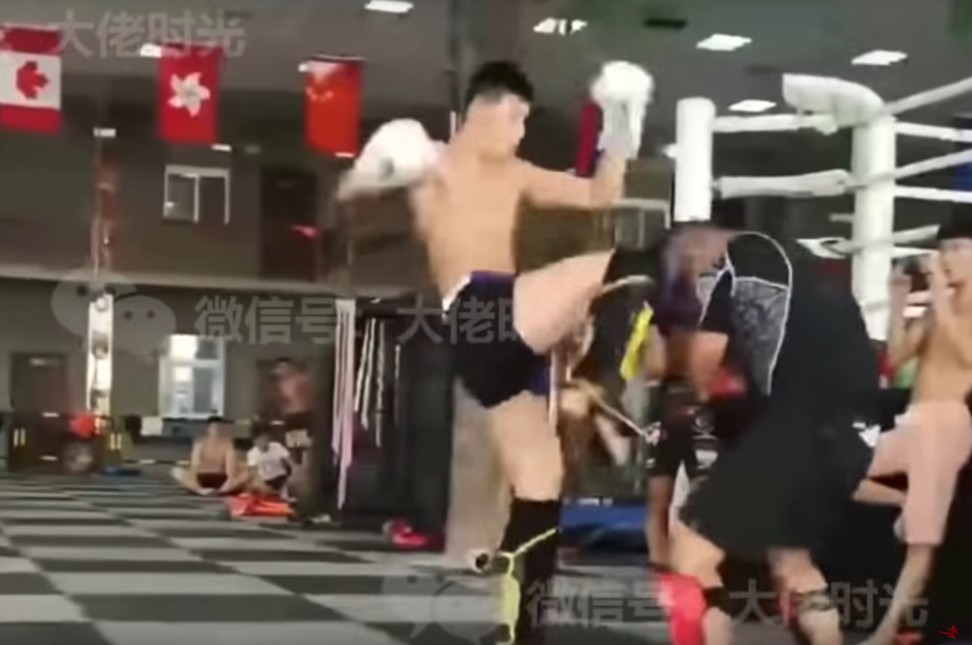 Xu said he had to spar with each fighter for three minutes, so wanted to conserve his energy – and that's why he was taking it easy.
"When I fought the first person, I felt he used a lot of good power but I thought, 'No, I can take it'. I felt like I had good strategy. But I didn't have much time to counter hit. I knew I had to conserve my energy," he said.
"So I had to defend and then counter hit. And they just really wanted to hit me. They were hitting me with all their strength."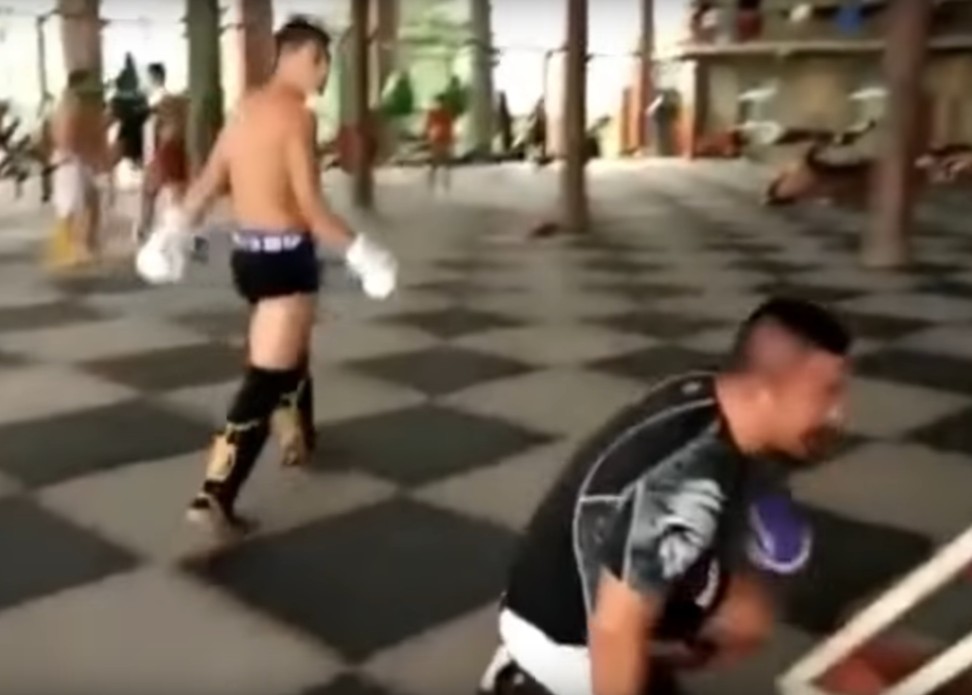 Xu did show some humility in defeat, however. "I don't care," he said. "If traditional martial artists could beat me the way these MMA fighters did then I'd be so happy."
He also seemed to bear no grudge against Yan, who apologised after fracturing Xu's skull and treated him to dinner when Xu left the hospital.
They appear to be good friends now – Yan stepped up to answer a professional fighter from the Kunlun promotion who called Xu out following the 41-year-old's demolition job on Tian Ye in January. Yan offered to fight in Xu's place, saying that way it would be a fair fight between professionals.