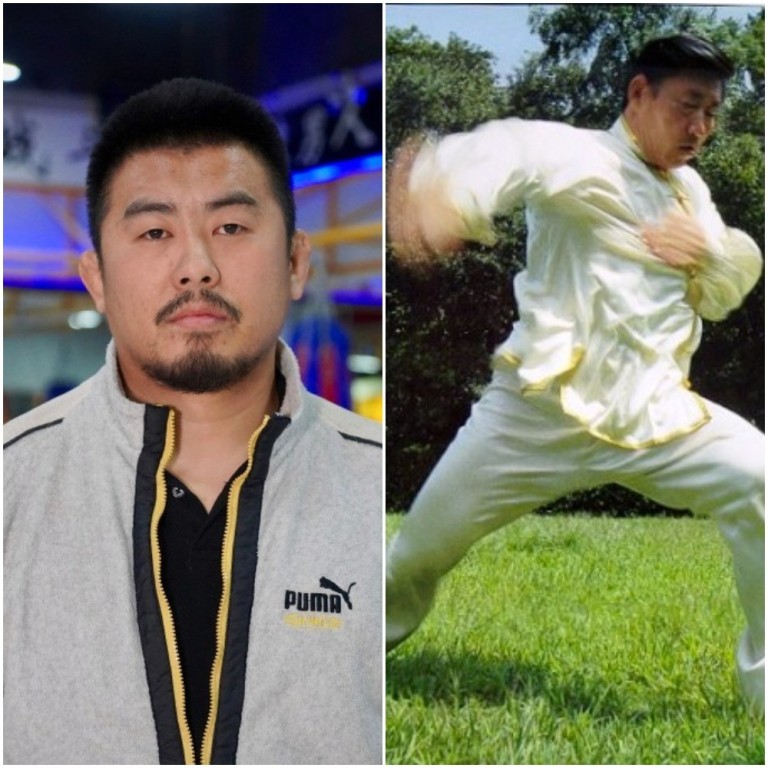 Xu Xiaodong wants to countersue tai chi 'grandmaster' in Australian court by pursuing citizenship
'Mad Dog' is looking for someone to sponsor him to become an Australian citizen so he can bring a case there against Chen Xiaowang
The outspoken MMA fighter had to pay nearly US$40,000 in damages and publicly apologise to Chen for accusing him of being a fraud
Xu Xiaodong has said he intends to countersue the tai chi "grandmaster" Chen Xiaowang, who won a Chinese court case that forced him to pay damages last month.
The outspoken Chinese MMA fighter had claimed in a rant on social media earlier this week that he
intends to move to Australia
because "everyone is leaving China". Chen relocated to Australia in 1990 having been born in Chenjiagou in 1945.
But he revealed there are further reasons behind his plan. "I want to acquire Australian citizenship, if I can find someone to sponsor and help me with that," Xu
told SCMP's Inkstone
over WeChat, China's WhatsApp-like mega app.
"Chen's tai chi is not real kung fu, it's more for show. I think he's promoting fraudulent information in China, so I want to acquire Australian citizenship so I can bring a court case against him in Australia."
Xu was ordered to pay a US$6,700 fine and to make a public apology, which he refused to do. That led to him being banned from flying, taking high-speed trains and booking hotels, among other restrictions, as part of punishments under China's social credit system.
He eventually apologised, and the restrictions have been lifted, but he said he ended up paying around US$37,250 after legal fees and the cost of paying for a public apology to be placed.
Xu's plans to move to Australia amid increasing censorship being placed on him in China. He said he wore a Spartan helmet in his online live stream where he announced his plans to leave China because he wanted to cover his face to evade online censorship.
He said his social media accounts get shut down more frequently if he doesn't cover his face. He also had to wear face paint and use a demeaning nickname – "Winter Melon" – in order to have his last fight live-streamed.