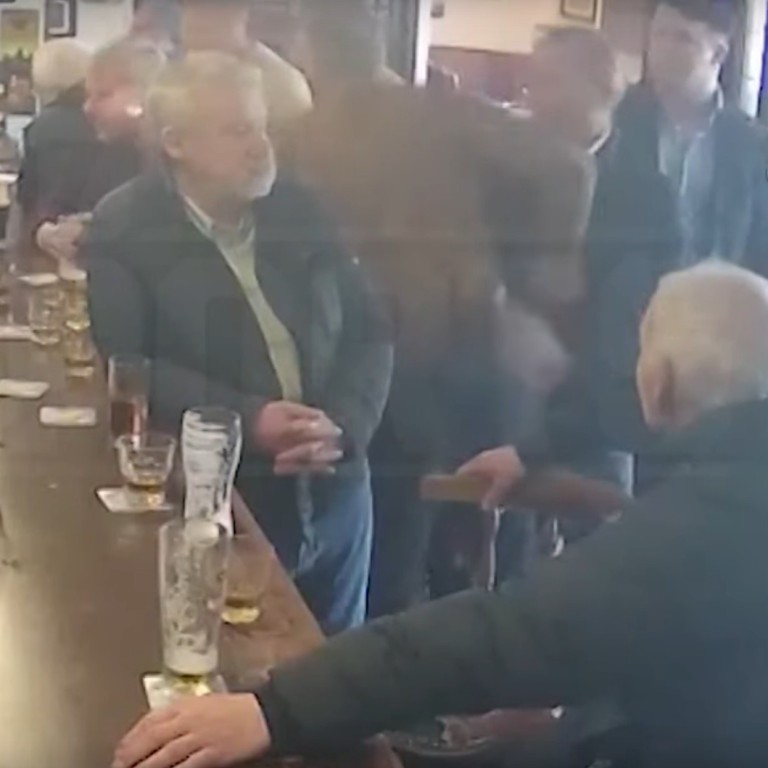 Conor McGregor allegedly punches elderly man at Irish pub as Dublin police investigate April 2019 incident
'The Notorious' appears to throw a punch at patron who refuses a glass of McGregor's personal Irish whiskey brand in a Dublin bar
UFC president Dana White compares McGregor's personal troubles to Mike Tyson and admits 'it's pretty bad'
Conor McGregor has come under fire again after a video emerged online of him appearing to strike an elderly patron at a pub who refused a shot of his personal whiskey brand, an incident police in Dublin are believed to be investigating.
The UFC star has not fought since last October when he suffered a fourth-round submission loss to lightweight champion Khabib Nurmagomedov. But he is reported to have got into a scrap at the Marble Arch Pub in his native Ireland in April this year.
The footage appears to show McGregor offering fellow drinkers at the bar a shot of his "Proper No. Twelve" Irish whiskey, a brand he launched in 2018.
McGregor puts a glass down in front of an elderly man sitting at the bar, but the man puts the glass down on one of the drip mats in front of him. Seemingly annoyed, McGregor puts another glass in front of him, but the man does the same thing, refusing the whiskey.
The former lightweight and featherweight champion appears to have words with the man, before pouring the whiskey into several glasses. He makes a toasts to other patrons who have not refused the whiskey, drinks some himself, puts his glass down and then, in the footage, he appears to throw a punch with his left hand before being pulled away by others at the bar.
UFC president Dana White said during an appearance on The Jim Rome Show on Thursday that McGregor's behaviour was "pretty bad" – but he did not dispute it.
"Not allegedly, it's pretty clear," said White, who cited the example of Mike Tyson as a fighter who has had troubles after becoming rich and successful.
"When you deal with fighters, guys who fight for a living, there's always something," White added. "If you look at some of the greatest – Tyson. If you look what Tyson went through in his peak, every time you take a guy who is a professional fighter and you sprinkle a ton of money on top of it, get ready. Get ready for a disaster."
McGregor announced his supposed retirement from MMA in March, but he resumed training with coach John Kavanagh in the summer ahead of a planned return in 2019.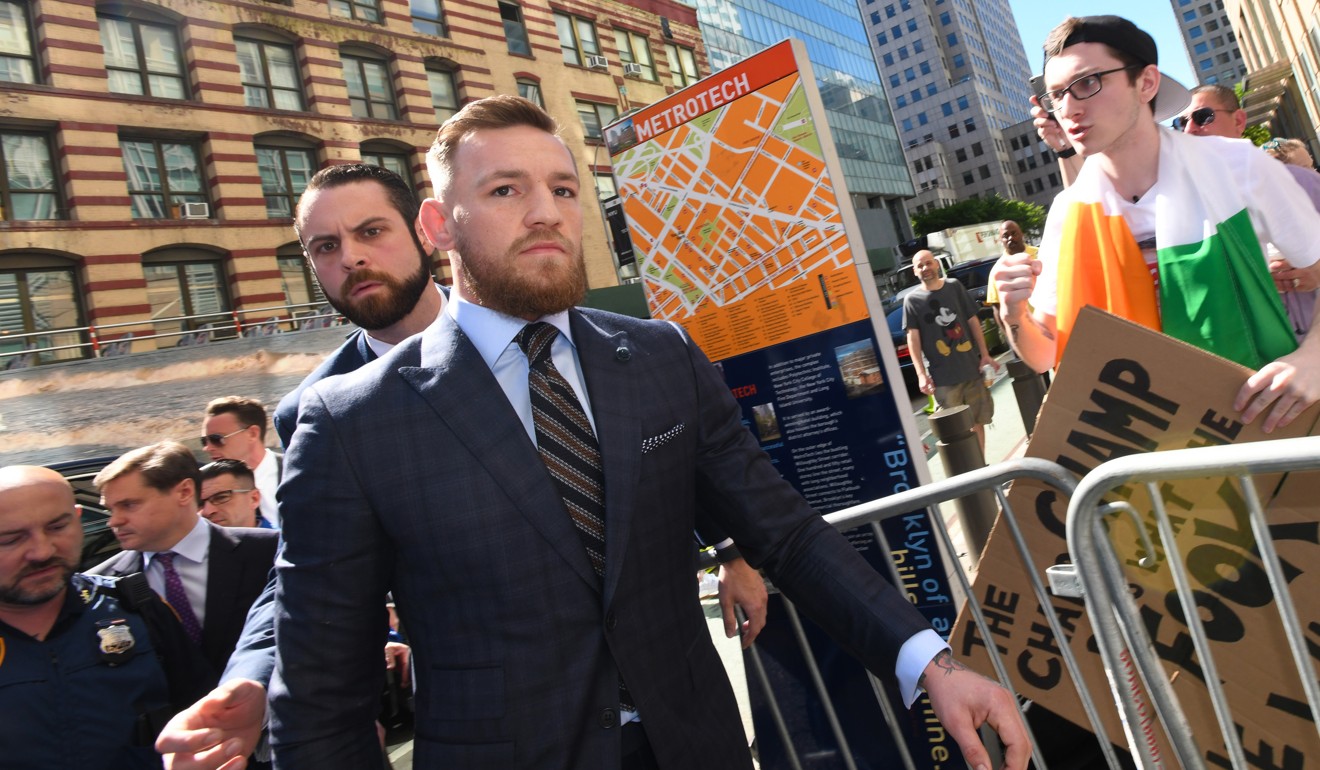 White has said McGregor is waiting to see the outcome of next month's title fight between Nurmagomedov and interim champion Dustin Poirier – as well as this weekend's bout pitting his former rival Nate Diaz against Anthony Pettis – before deciding on his next fight.
It has been a turbulent couple of years for McGregor outside the Octagon. In April 2018, he was arrested after throwing a dolly at a window of a bus carrying fighters – including Nurmagomedov – after a press conference at the Barclays Arena in New Jersey ahead of UFC 223.
After avoiding jail time, he was again arrested in Florida in March of this year after smashing the phone of a fan who was taking pictures of him outside a hotel in Miami, though prosecutors dropped charges against him.
This article appeared in the South China Morning Post print edition as: Probe over McGregor 'punching old man'