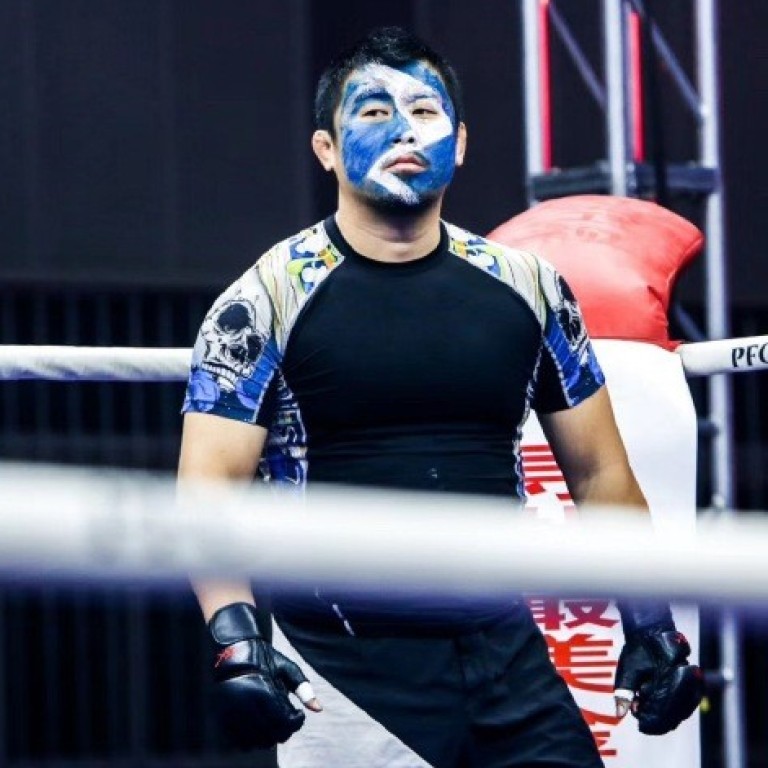 Chinese authorities question MMA fighter Xu Xiaodong over Hong Kong protest comments
MMA fighter says authorities visited him at his Beijing home after Twitter post supporting Hong Kong people
'Mad Dog' is worried about deviating from official mainland view on Hong Kong but wants to exercise right to speak freely, citing Chinese constitution
MMA fighter Xu Xiaodong has said Chinese authorities visited him at his Beijing home and questioned him about his views after his comments on social media about the Hong Kong protests.
Last Monday, state-run news agency Xinhua called protesters "rioters", saying they had created "black terror" after a weekend of violent clashes. But Xu – who has been
censored by authorities in China
for exposing what he calls "fake kung fu" – said he suspected a smear campaign against the city.
"You can't call all Hongkongers rioters. Can you call all 7 million Hong Kong residents rioters? Can you call 2 million demonstrators rioters?"
Xu told SCMP's Inkstone
.
"Hong Kong is a member of our family. We should love and protect Hongkongers, and stand in unity with them. There are no rioters in Hong Kong, only unlawful individuals," he added.
Xu said he was worried about deviating from the official mainland Chinese view on Hong Kong, where protests have stretched into an 11th consecutive week, but wanted to exercise his right to speak freely, citing the Chinese constitution.
In his Twitter comments, the fighter wrote that Hong Kong was China's "Pearl of the Orient" and the world's top free-trade port, with quality higher education including some of the world's top universities.
He also praised the city's entertainment industry, saying he had been watching Hong Kong films and listening to Hong Kong music since his childhood.
"Don't forget all the blessings from Hong Kong people to the victims in big natural disasters in China," he said.
Last week, Xu also expressed his sympathy to Hong Kong people in his first YouTube live broadcast.
"Hong Kong people are Chinese and I am also Chinese. That's why I love Hong Kong people," he said in the broadcast.
"Someone asked me if I know what's happening in Hong Kong and queried my right to make any comment. They may be right, but I want to ask why we don't know what's exactly happening in Hong Kong. Why?"
Xu has previously been placed on the luxury consumption blacklist in China following a court order. As a result, Xu was not allowed to buy plane tickets or high-speed train tickets, nor stay at star-rated hotels, among other restrictions. If he had children, they would not have been allowed to attend private school.
He had the restrictions lifted after
he eventually apologised
but he said he ended up paying around US$37,250 after legal fees and the cost of paying for a public apology to be placed.
Inkstone's Qin Chen contributed to this article