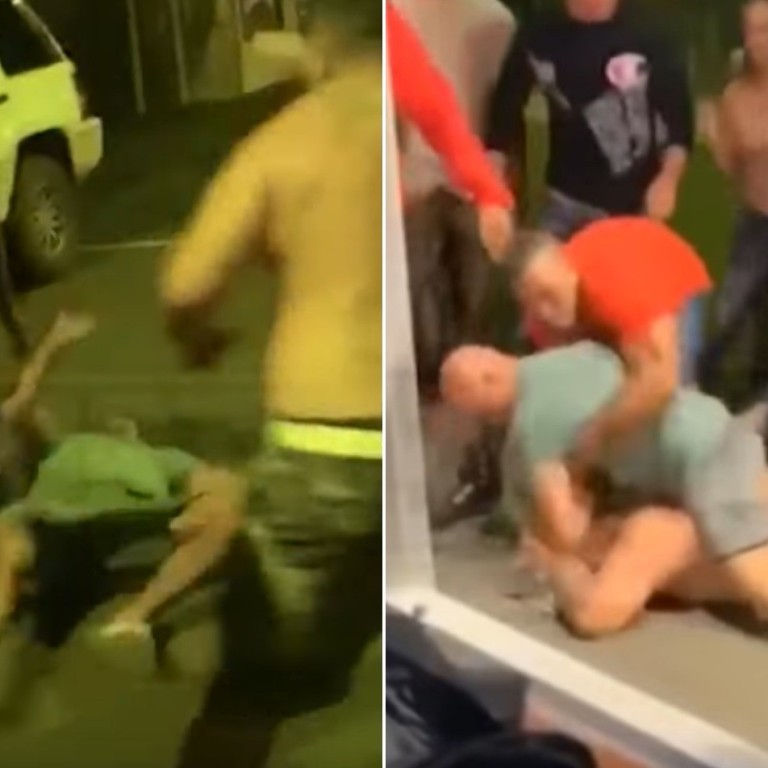 UFC legend BJ Penn gets knocked out in Hawaii bar fight … but finds the guy later and beats him up
'The Prodigy' rains down punches on another man's head at the Big Island's Lava Shack
Another video then emerges showing it was actually a follow-up altercation to Penn getting dropped in the street earlier by the same man
UFC legend BJ Penn has been involved in another bar brawl in Hawaii, getting knocked out in the street before taking his revenge later in the night.
At first, fans on social media thought Penn – who has lost his last seven fights in the Octagon – might have picked up his first "win" in almost nine years, with TMZ Sports publishing footage of Penn dealing out a beat down at the Lava Shack bar on the Big Island.
The 40-year-old former UFC lightweight and welterweight champion was shown mounting a shirtless guy and raining down punches on him in the Tuesday night altercation.
The fifth degree Brazilian jiu-jitsu black belt had his legs hooked in and threw at last four huge, clean punches to the man's head before several men in red "security" shirts moved in to break things up.
TMZ Sports reported police responded to the scene, but that UFC Hall of Famer Penn was not arrested.
It turns out, however, that incident was actually a follow-up to an earlier altercation in the street outside the bar in Hawaii.
In another video obtained by TMZ Sports, Penn is seen egging on the same man from the other video to try and hit him, in front of a group of bystanders.
Penn's "opponent" throws a one-two combo with a left hook landing flush on Penn's chin, sending him falling to the floor.
The UFC legend's friends quickly help him up as chaos ensues between both parties. Penn is then said to have found the same man later and engaged him in another fight.
Of course, this is not the first time Penn has got into trouble outside the Octagon – in June, footage emerged of him getting into a drunken brawl with a bouncer outside a Honolulu strip club.
The club's owner told TMZ Sports then that Penn had been kicked out of Club Femme Nu for acting "very drunk".
Police were called to that incident as well, but Penn was not arrested then either, nor charged with a crime.
UFC president Dana White had said after Penn's last defeat – a unanimous decision loss to Clay Guida – that he wanted to see "The Prodigy" retire.
But White has seemingly granted Penn (16-14-2, 7 KOs) one last fight. He is set to take on Nik Lentz, though no date has been set.