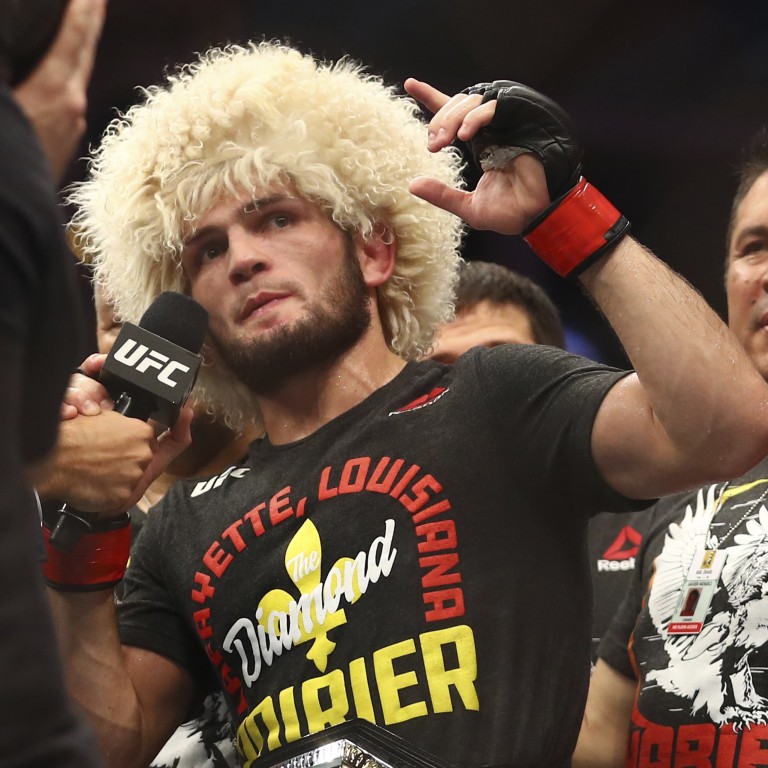 UFC: Nate Diaz details 'slapping' Khabib in the face – 'he's into bullying, that's his thing'
Diaz says he's no longer interested in fighting UFC lightweight champion Nurmagomedov – 'now it's like kicking a dead dog'
'I don't wanna fight you anyway, you already lost … belt's already mine'
Nate Diaz has shed some more light on his infamous altercation with Khabib Nurmagomedov.
The incident happened at a World Series of Fighting (now the Professional Fighters League) event in August 2015. Khabib's brother was fighting on the card, and so was Diaz's friend, Jake Shields.
Diaz recalled the altercation after being asked by Ariel Helwani in an interview for ESPN whether he would be interested in fighting UFC lightweight champion Khabib.
"No, I was when it was interesting, now it's like kicking a dead dog," he said.
The pair were talking in the stands at Madison Square Garden, where Diaz will fight Jorge Masvidal in the main event of UFC 244 this weekend for the "BMF" belt.
"Didn't I already try to fight him?" Diaz said. "They asked me who I wanted to fight. I said Khabib. They said no. I said I'd fight Pettis, then Masvidal for the BMF belt."
Diaz returned from a three-year lay-off to beat Anthony Pettis in August at the Honda Centre in Anaheim, California, where he called out Masvidal in the Octagon to prove who is the "baddest [expletive] in the game".
"I'm not into this bully s***, he's [Khabib] into bullying and stuff, that's his thing," Diaz said. "When I ran into him and his team at the World Series, I was standing there watching Jake, my friend, fight. And they took a group picture with me behind them, just to laugh at me, make fun of me.
"[Khabib] is like, 'Ah, come on, man' and they're all laughing, 12 Russian dudes. I slapped him in his face for making fun of me and I'm like, 'What?' And he didn't do nothing."
Security arrived and kicked out Diaz, who had another altercation with Khabib earlier this year in the crowd at UFC 239
"I was outside furious," Diaz added of the 2015 incident. "So I waited for him to come out there and I went to get him again and he ran off.
"I shouldn't have done that. It was reckless, it was stupid. I was mad, but he was picking on me. So now he's trying to act like 'Mr Make It Right'. 'I'm Mr Good, this guy's a piece of s***, I don't need this trash talk'. Whatever, you were gonna pick on me ... trying to act like the victim, that Conor [McGregor] was picking on him."
Diaz said when he requested to fight Khabib the UFC "big leagued" him, saying the champion was going to fight the people in line in the rankings.
"I don't wanna fight you anyway, you already lost," Diaz added. "Why would I wanna fight somebody who don't wanna fight and I already slapped? Belt's already mine. I'll fight for a different one now. So I'm OK with not fighting Khabib."