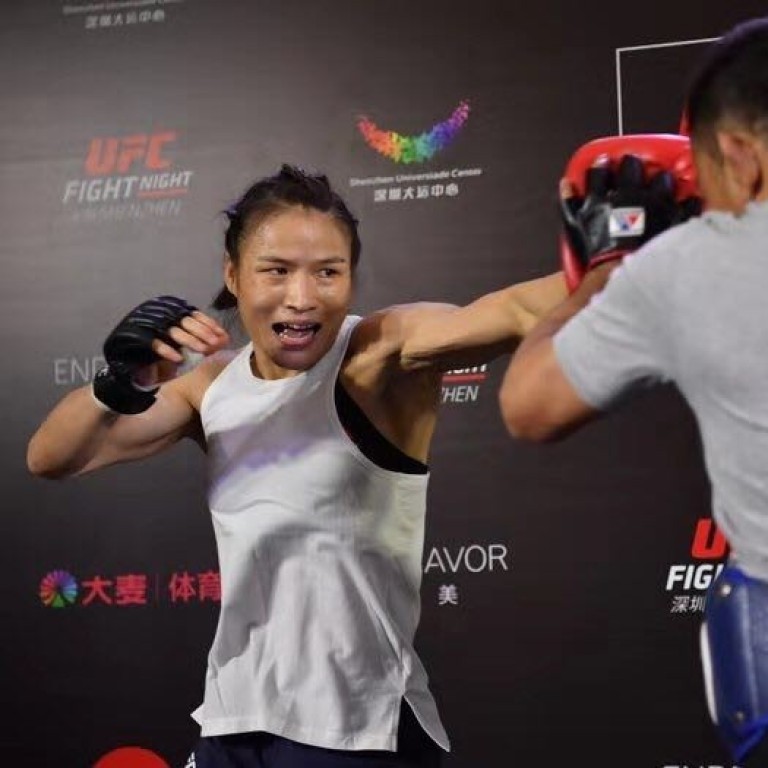 UFC: Zhang Weili tells Joanna Jedrzejczyk 'I'll fight you your way' as title defence looms
UFC helping Chinese champion get American visa so she can train with Duke Roufus in Milwaukee
With fight reportedly set for March 7 at UFC 248, Zhang 'training twice a day, every day' in Beijing
While word around the world is that China's Zhang "Magnum" Weili will make the first defence of her UFC strawweight title against former champ Joanna Jedrzejczyk, nothing has been declared official by the powers that be.
Yet.
That's not to say Zhang hasn't been pondering this possible match-up. And often.
"I have known about Joanna for a very long time, even before I was in the UFC," Zhang said. "I have been preparing for her, and for this fight, for a long time. I know how she moves and how she fights. I always knew that one day we would meet inside the Octagon. I am preparing everything. I am ready."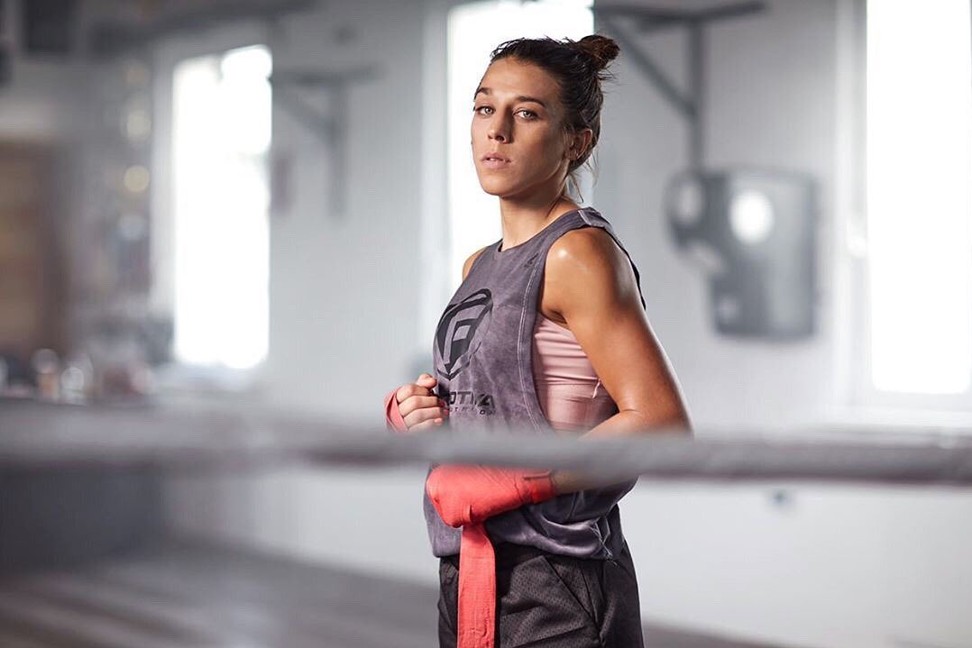 The Post caught up with Zhang this week for the first time since the 30-year-old became her country's first UFC champ in Shenzhen back in August, and she was keen to talk Jedrzejczyk, and of what may wait on the horizon.
"I have been training for speed and for power, working on my footwork," said Zhang, who's currently at home in Beijing, after touring the world with her belt.
"I am going to fight Joanna in Joanna's way. No matter if it is wrestling or striking I am ready. Just like my fight in Shenzhen I will be ready for different situations."
The internet has been abuzz this week at the prospect of such a clash looming, with industry watches pointing to UFC 248, at a yet-to-be-decided venue, on March 7 as a likely date.
There's been no word from the UFC, other than a well-placed comment from Dana White who added "This is going to be a VERY fun fight!!!!" to a
chain of social media posts between the two fighters
that first lit the fuse. But a clash between the pair is quite obviously the stuff of a promoter's dreams.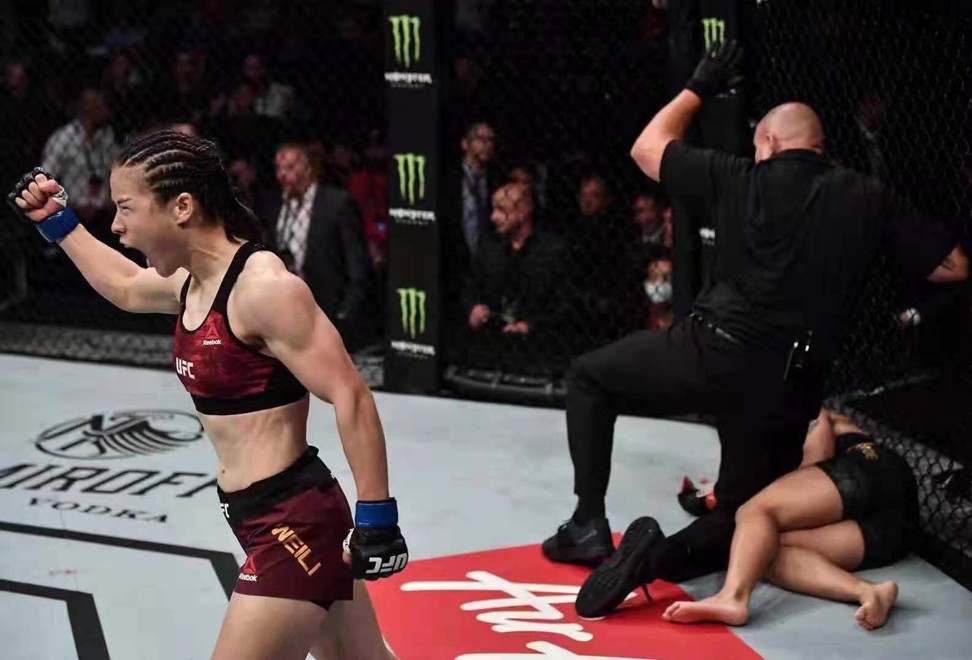 On the one side we would have Poland's 32-year-old Jedrzejczyk (16-3) not so long ago the dominant fighter in the women's side of the game. On the other there's the upstart Zhang (20-1) who took just 42 seconds to obliterate then-title holder Jessica Andrade (20-7) in Shenzhen, taking the Brazilian's crown via TKO and confirming to the world what Chinese MMA fans had known for quite some time.
Zhang is a warrior.
An unbeaten record that stretches back to 2014 should already have confirmed that fact. But the way Zhang shook off Andrade's early attempts at attack, walking through a few wild blows, then going to work with her elbows and knees, formerly declared it to anyone who may still have had doubts.
"We had prepared for everything," Zhang said. "No matter what was going on we were going to finish the fight within three rounds. The plan was for a TKO or a doctor's stoppage."
She duly delivered.
While there was nothing official to reveal about her first title defence, Zhang confirmed that she was working with the UFC to ensure she would soon join forces with famed MMA fine-tuner Duke Roufus in Milwaukee.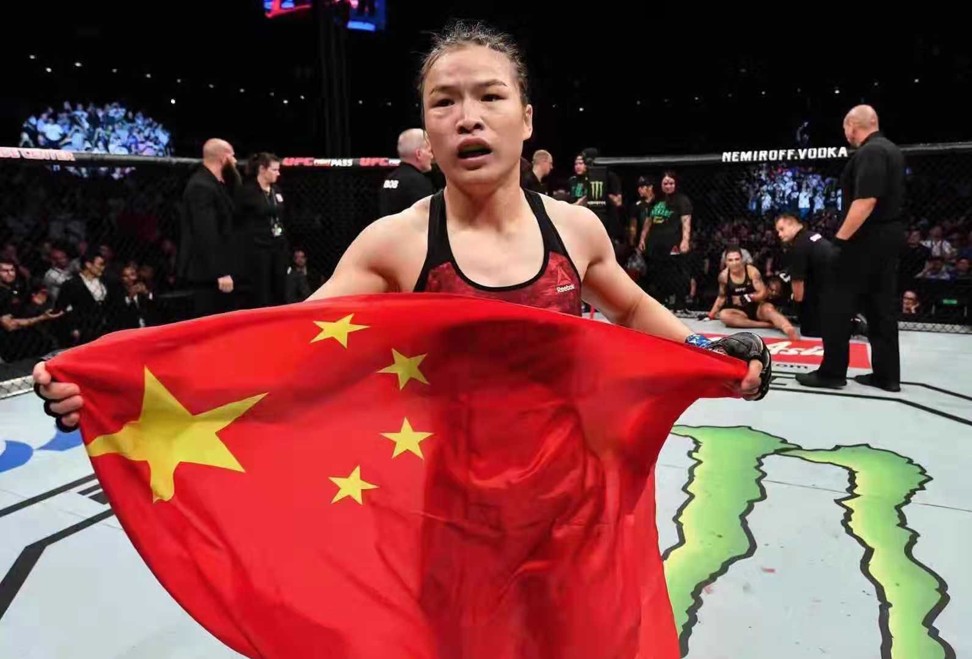 The reason behind such a move is simple.
"I'm training in Beijing at the moment with my own team but the UFC are helping me get a visa to go train in America," Zhang said. "I will go to Duke and I will learn from him. He has had a lot of experience coaching UFC champions and top-level athletes. I want to learn from that experience."
So what we're all left with now is a wait, for confirmation, or for something else. Spice was earlier added to the mix when Jedrzejczyk told the
Post
she'd be
willing to fight Zhang anywhere, anytime
.
"For me, it doesn't matter. I will make my way. Even if we have to take a canoe, I will make it to China and beat the s*** out of her," Jedrzejczyk said.
The Polish fighter had five successful strawweight title defences before losing the belt to Rose "Thug" Namajunas (16-3) in 2017. She had two cracks at winning it back, and failed, and then took at shot at Valentina "Bullet" Shevchenko (18-3) and her flyweight title before moving back to strawweight and to her comfort zone. She's since warmed to the task with a decision over Michelle "The Karate Hottie" Waterson (17-7) in October.
And that leads us back to Weili.
"I'm home," she said. "And I'm training twice a day, every day. In the mornings and in the afternoons. I have been busy travelling and doing interviews but now I am back training. This is just the beginning."