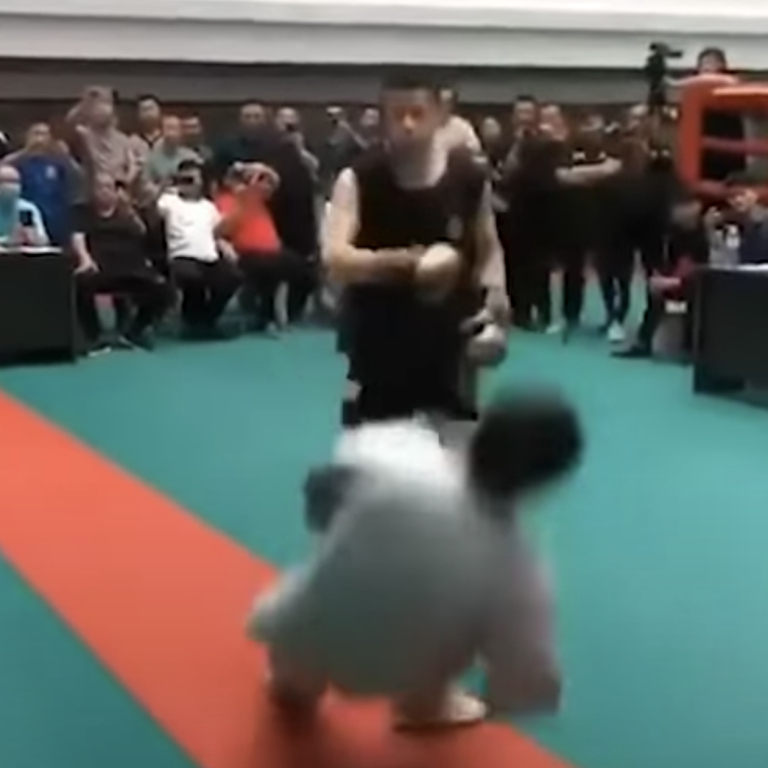 Chinese MMA fighter Xu Xiaodong mocks tai chi 'master' Ma Baoguo after 30-second KO – 'the truth has been revealed'
Footage of 69-year-old Ma getting knocked out has gone viral and Xu has rubbed salt in the wounds of rival
'Mad Dog' Xu claims Ma called Shanghai police moments before their fight in 2017 to get it shut down
Chinese MMA fighter Xu Xiaodong has rubbed salt in the wounds after seeing 69-year-old tai chi "master" Ma Baoguo get knocked out in half a minute.
Ma was flattened in a farcical match-up with an amateur martial arts hobbyist 20 years his junior in Shandong last weekend. Footage of the fight has gone viral on social media.
"Shanghai's Ma Baoguo knocked out by an amateur after four seconds. That's what a 'traitor' gets," Xu tweeted.
"Mad Dog" Xu, of course, has history with Ma.
"In 2017, he challenged me saying he had beaten a European MMA champion, but before the fight he called the police and I was taken away by the police," Xu added.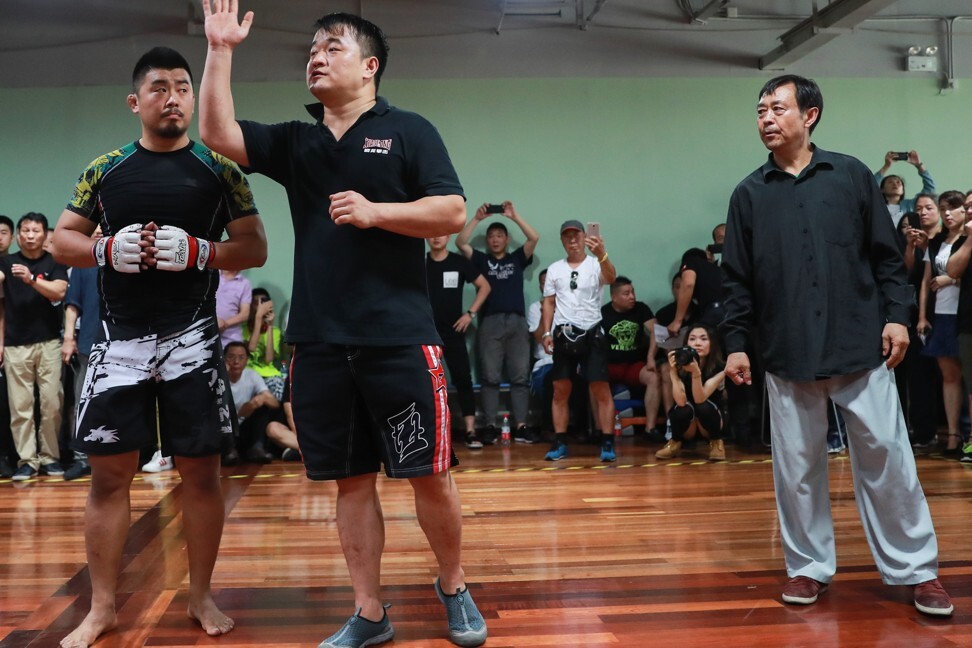 "For three years, they called me a traitor," Xu wrote this week. "This is the tai chi cheating master! Now ... the truth has been revealed. I was right!"
Xu posted a follow-up tweet mocking another video of Ma, this time featuring him showing off a sparring technique while appearing to sing a song.
"In 2017, Ma called police and got me arrested. Here's some precious footage of Ma showing how he successfully broke this headlock while singing," Xu wrote.
Xu, who trains out of his Beijing gym, has previously said that, following the incident with Ma, he had to go into hiding with has family out of fear for their safety after groups of traditional martial arts practitioners tried to challenge him in the streets.
He has embarked on a mission to "expose fake kung fu" ever since by beating up "frauds" in sanctioned fights in China, though the outspoken 41-year-old's actions and words have
brought him censorship from the government.
Ma gave an update on Chinese social media after the fight, posting a video showing off a black eye and claiming the rules should have been "hit and separate" because then he would have broken his opponent's nose.
Help us understand what you are interested in so that we can improve SCMP and provide a better experience for you. We would like to invite you to take this five-minute survey on how you engage with SCMP and the news.