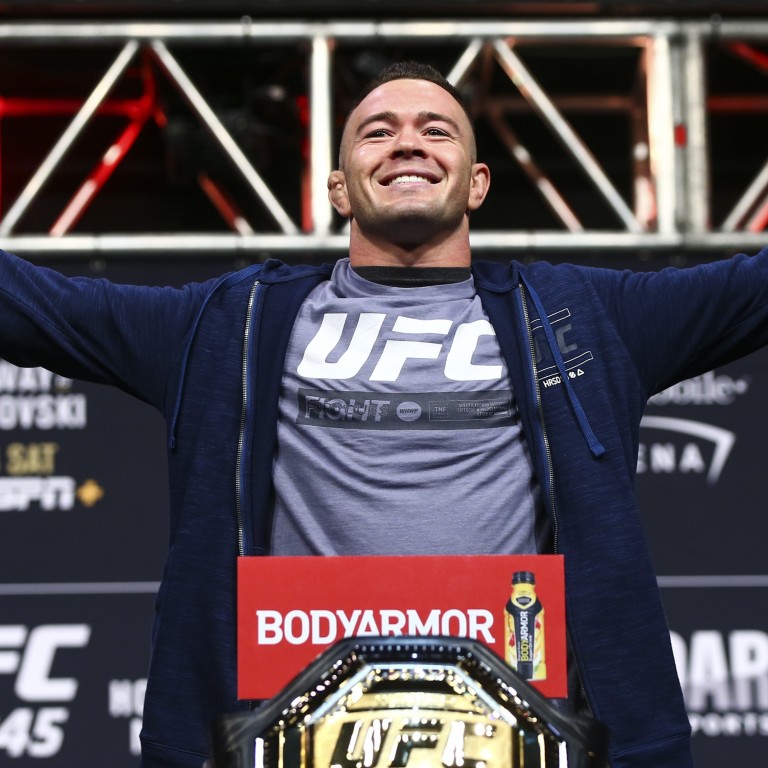 UFC: Colby Covington says American Top Team exit is 'a blessing in disguise' as he confirms split
Covington 'felt bad' for putting gym founder Dan Lambert in 'tough situation' by trash talking teammates
'I'm a member of Colby Covington Incorporated … it's the best change that could ever happen to me'
Colby Covington has confirmed his departure from American Top Team after he was removed from the Coconut Creek, Florida gym's welterweight roster on its website.
The former UFC interim welterweight champ has been publicly trash talking several ATT teammates over the past nine months, including Jorge Masvidal, Dustin Poirier and Joanna Jedrzejczyk. ATT founder Dan Lambert
called for a truce
in February – something which Covington
almost immediately broke
.
"I felt bad because of Dan in that situation," Covington told ESPN's Ariel Helwani. "For months, he's coming to me, 'Dude, you're putting me in a tough situation. Everybody wants you out. You're making the gym uneasy'. And I didn't want to do that to him. I didn't want to make his life tougher than it already is. He already has enough on his plate.
"I felt like it was best for me to move on, find some other coaches, find some other training partners and go about my business how I go about my business. The biggest thing is that we're in America. Are we not entitled to our own opinion, don't we have free speech?"
Masvidal and Poirier had both threatened a physical altercation with Covington (15-2), who fell to a fifth-round TKO defeat by welterweight champion Kamaru Usman at UFC 245 last December.
"All the people who are going to American Top Team and Dan Lambert and directing their complaints," Covington said in another interview with theScore's James Lynch. "Up in their feelings, 'Oh I'm a pro fighter but I'm gonna go to Dan Lambert, hey Dan, I don't wanna fight him in the cage because I know I can't beat him but Dan, can you protect my precious little feelings?'"
The 32-year-old Oregon native said he now plans to create his own training camp in Florida, having started his MMA journey at ATT 10 years ago.
"I'm not a member of the American Top Team gym in Coconut Creek," Covington told Lynch. "I'm a member of Colby Covington Incorporated, I am a member of Colby Covington business, Colby Covington team. Everything, this is my team now. You can direct your complaints at me.
"We're still in the process of putting together a team for Colby Covington Incorporated. I have some great coaches around me. I haven't changed my training partners and coaches a lot. I still have a lot of the same training partners and coaches. But we're just on our own time and doing our own thing. And not affiliated with ATT in any way, shape, or form.
Covington, who has been calling for fights with Usman, Masvidal and former champ Tyron Woodley, said the move is a "blessing in disguise".
"It's the best change that could ever happen to me. Sun sets, sun rises. One door opens, another closes," he told theScore. "I'm really happy for the timing of how everything went down.
"And more importantly, I respect Dan Lambert more than anybody in the world. That guy will have respect until the day I die."
Help us understand what you are interested in so that we can improve SCMP and provide a better experience for you. We would like to invite you to take this five-minute survey on how you engage with SCMP and the news.