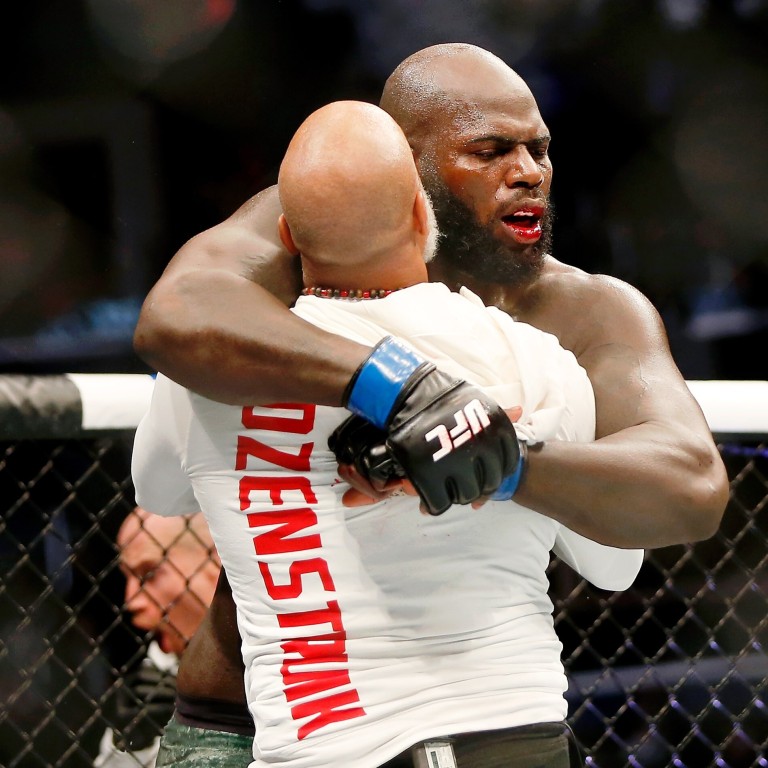 UFC: Jairzinho Rozenstruik wants Daniel Cormier to teach him wrestling when former champ retires
UFC heavyweight contender keen to get a first-hand account of former champ Cormier's vast wrestling knowledge, one way or another
'I want to train with DC … when he retires I'm going to contact him and fly to his place, if he has time,' says Rozenstruik
Daniel Cormier and Stipe Miocic will settle their trilogy for the heavyweight title at UFC 252, and Jairzinho Rozenstruik will have a keen eye on the headliner for more than one reason.
The 41-year-old former two-division champ Cormier (22-2, one no contest) could hang up his gloves even if he wins back the heavyweight belt from Miocic (19-3). And while "Bigi Boy" knows it is unlikely their paths could still cross in the Octagon, he's hoping to get a first-hand account of Cormier's vast wrestling knowledge on way or another.
"I want to train with DC one time. Get some of his wrestling skills. I'm really interested in that," Rozenstruik told SCMP MMA. "So when he retires I am going to contact him. Fly to his place one time, if he has time so I can wrestle him or he can teach me his wrestling."
Rozenstruik (10-1) is looking to erase the memory of his 20-second knockout nightmare at the hands of Francis Ngannou (15-3) in May, and hoping to prove he can still be a title challenger, when he takes on Junior dos Santos in the UFC 252 co-main event on August 15.
After encountering his first loss as a mixed martial artist, the Suriname native was determined to immediately face another contender at the top of the division.
The UFC obliged and No 5-ranked Junior dos Santos (21-7), his American Top Team teammate, was the name on the contract.
Both are conducting their training camps simultaneously in South Florida. Even though Rozenstruik acknowledges that they have never trained together in the past, it can still be awkward at times crossing paths.
"If I see him it is weird because I have never been in such a situation as this," he said. "But, it's business. We go for the best. I'm not looking forward to fighting all my teammates but now it comes to this so we have to go in there and settle things out."
"I have to make things right for myself, for my family, for my fans. I want to secure the win no matter what," Rozenstruik added. "It's really important, I'm coming off a loss. I have a statement to make. I want to go in there and show my best side."