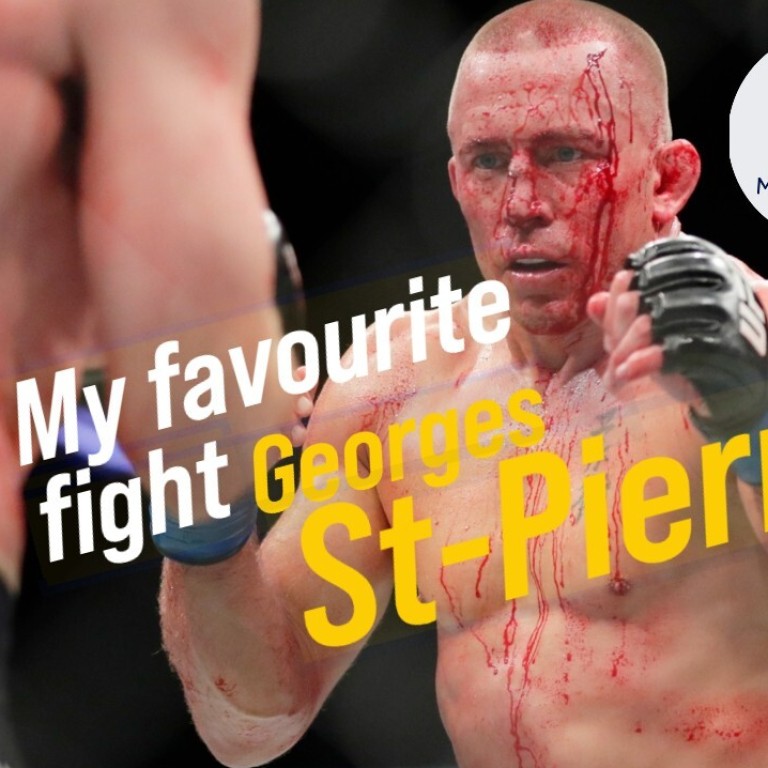 My Favourite Fight: UFC's Georges St-Pierre explains how losing made him a winner
Legendary Canadian reveals his only two career defeats, by Matt Hughes and Matt Serra, were his favourite bouts in the Octagon
'The most important fights I had in my career were those two losses,' he says. 'Failure is the greatest teacher'
Georges St-Pierre knows he'll be haunted by rumours of a possible return to the cage until he's of such an advanced age they can no longer be taken seriously.
For the moment, though, "Rush" is still on the right side of 40, and not that far off fighting condition thanks to daily workouts. And that means he's still being thrown up as a possible opponent for those considered the best in the business right now – welterweight champion Kamaru Usman and even lightweight king Khabib Nurmagomedov among them.
Eighteen months on from retirement and the sport simply keeps dragging St-Pierre back into the conversation.
So there's a laugh at the end of the phone line when SCMP MMA tells St-Pierre that, no, we're not so much interested in what might (maybe) happen ahead, even though the sport of MMA hangs on every word he speaks when it comes to that particular topic.
"It never stops," says the 39-year-old of those rumours. "Even the young guys at my gym ask me every day, 'Are you going to fight again?' So it is nice to talk about other things."
So the hope today is to get St-Pierre to look back into his storied past, and to pick out the moment, or moments, that might have altered the path of a career that ended with a lifetime record of 26-2, reigns as welterweight and middleweight champion, and a place in the UFC's Hall of Fame, pending.
The first thing St-Pierre will admit to is that he has, since walking away from the sport, finally given himself time to ponder how his stellar career panned out.
"I'm not someone who lives there, in the past," he says. "I like to live in the present. But sometimes it's nice to think back, like you are looking at a souvenir."
St-Pierre says it was a fear of failure that drove him to extraordinary feats inside the cage and that's why there are two fights that turned his life around, as much as they did his career. There was the tap-out to Matt Hughes (45-9) at 4:59 of the first round at UFC 50 on October 22, 2004, and there was the TKO loss to Matt "The Terror" Serra (11-7) with 3:25 on the clock in the first at UFC 69 on April 7, 2007.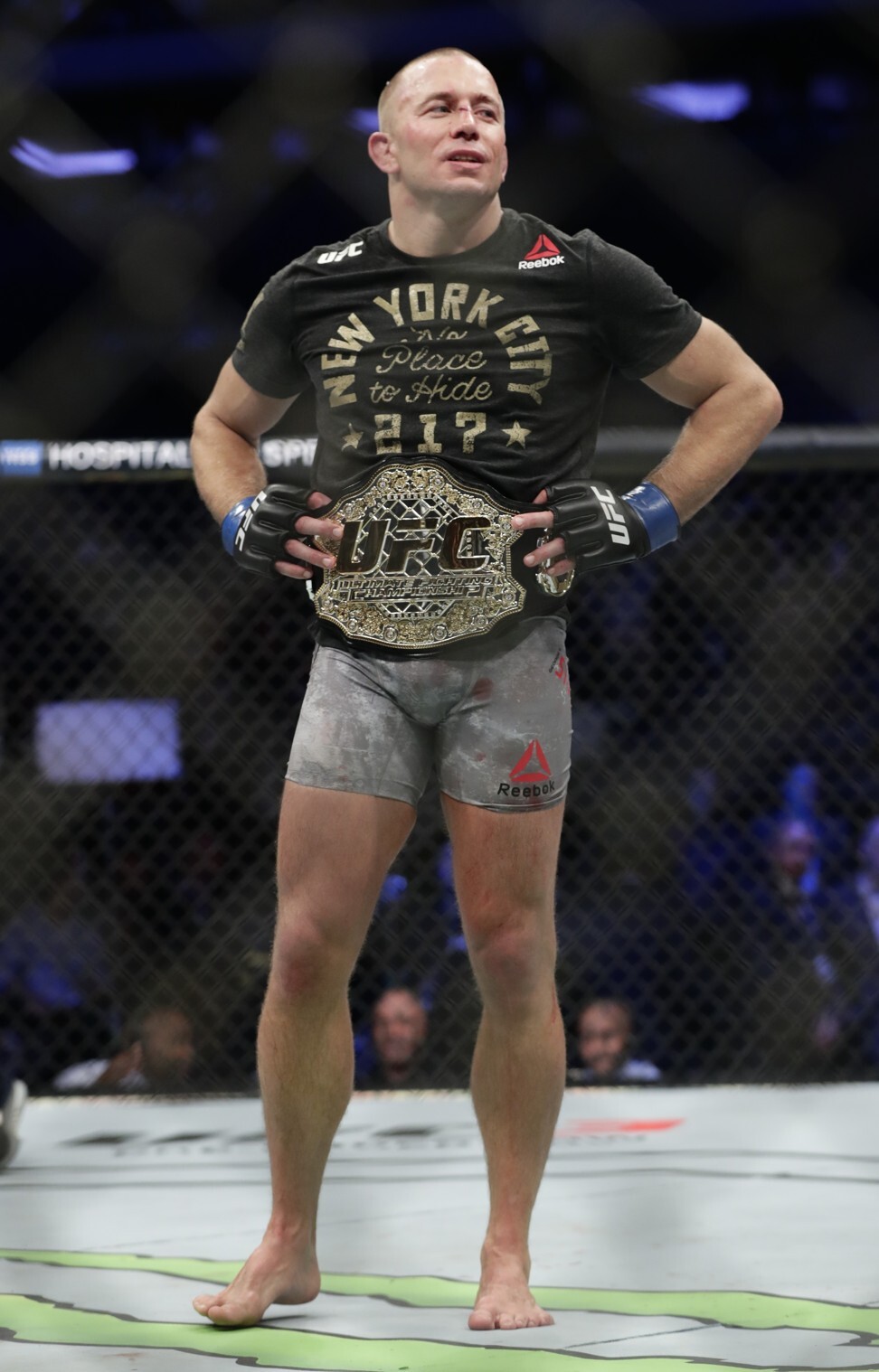 "The most important fights I had in my career were those two losses," he says. "Failure is the greatest teacher. When you lose, two things can happen. You can lose and be mentally broke, and never come back. Or you can lose and identify the reason you have lost. Identify it and then never make the same mistake again. You can lose again but you're not going to lose because of the same mistake. You will improve."
St-Pierre was 23 years old, 7-0 in the sport, and 3-0 in the UFC when the chance came for a shot at the vacant welterweight title. Standing in his way at UFC 50 in Atlantic City was Hughes, 31 at the time with a stint as champ and five defences behind him.
And therein lay the problem, St-Pierre recalls. He knew too much about Hughes, and what he had accomplished.
"A lot of what we do is a mental game," he says. "I lost against Matt Hughes because I put Matt Hughes on a pedestal."
Watch the fight now and you'll see an impossibly young looking St-Pierre enter the Octagon with eyes darting, a bouncing bundle of nerve while Hughes just stares him down, coldly. There's an early takedown from the Canadian before Hughes drives him into the metal, steadies his foundation and then slams St-Pierre to the ground. The best shot St-Pierre lands is a spinning back kick that hits Hughes in the bread basket and takes his wind away.
But it's the same trademark move with a minute left in the first round – the overpowering drive, the slam, the mount – that finds St-Pierre on his back, wearing some rights to the face, then twisting to find the kimura, or an escape. Hughes steps out, and over, as St-Pierre lets his right arm loose, for a second, and that's all it takes. Hughes locks in the arm bar, and St-Pierre taps almost immediately.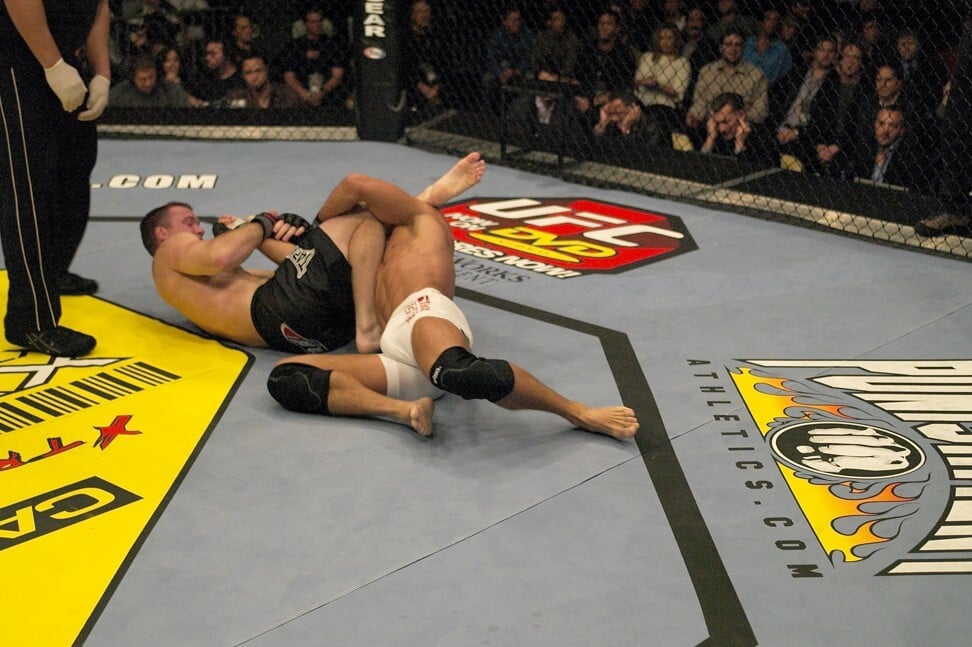 "If you look at that fight and in the stare down I could not even look at him," recalls St-Pierre. "I was too impressed. I couldn't believe I was there. So I was not fighting to win, I was fighting to not lose. After that fight I realised I could have beaten him but mentally I was lost before it even started."
Two-and-a-half years later, and St-Pierre had redeemed himself against Hughes, taking the welterweight title at UFC 65 with a second-round blitz that left Hughes unable to continue. It looked for all the world like the lessons had been learned as St-Pierre had gone 5-0 in the lead-up to the rematch.
And the general thinking was that his first defence – at UFC 69 against the winner of The Ultimate Fighter 4 in Serra – would prove to be entertaining, but likely a win for the freshly minted champ.
Not so fast.
As they enter the cage the first thing that is obvious is the size and reach difference. St-Pierre stands four inches taller than the American, and his arms could stretch some seven inches farther.
There's a few flashing kicks from the champs early doors, while the challenger looks to get in, and under, his defences. It only takes one wild swing, over and across the back of a ducking St-Pierre's head, for Serra to smell blood, and then a huge follow-up right takes the champion's legs away. Serra pounces, and pounds, and it's over.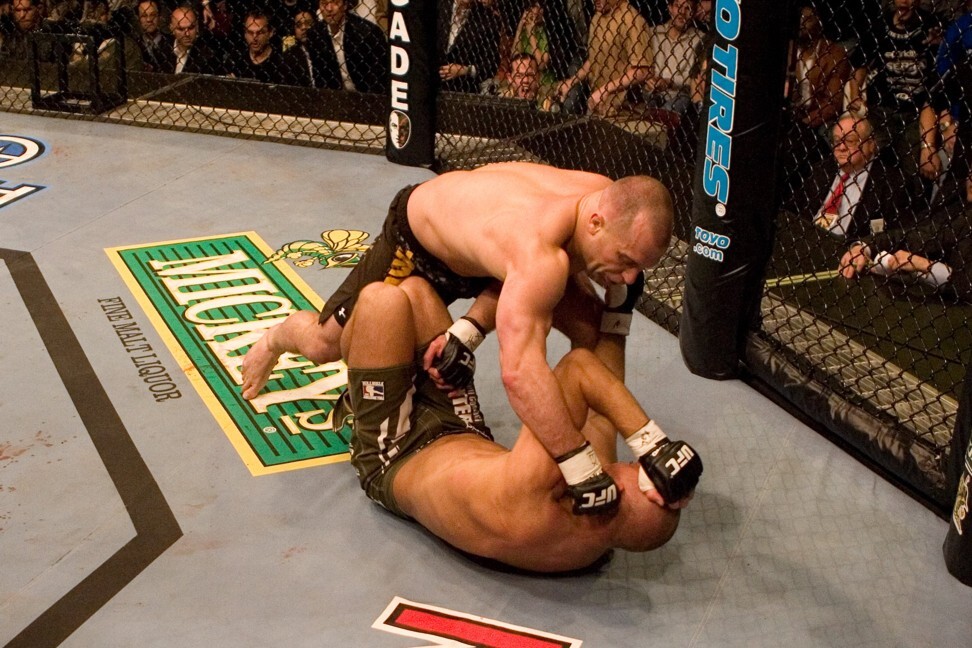 "The guy who nobody gave a chance, including myself," recalls St-Pierre. "He was an 11-1 underdog and he beat me. It taught me a great lesson. Everybody can lose at any given time. It's sometimes not the best fighter who wins the fight. It's the fighter who fights the best. That night he beat me because he fought a better fight."
"So never underestimate your opponent. Never put someone on a pedestal because they're a human being, like you."
History now shows St-Pierre was never again beaten, reversing the roles against Serra in a rematch at UFC 83 almost exactly one year later with knees that brought the belt back to Montreal. Ten wins and a middleweight title later, and the stress of the sport, as well as accompanying health issues, saw St-Pierre walk away, legacy assured.
"After Serra I improved dramatically," he says. "I made mistakes – I'm a human being – but I never lost again, even though I could have. That's because I learned from the mistake I made."