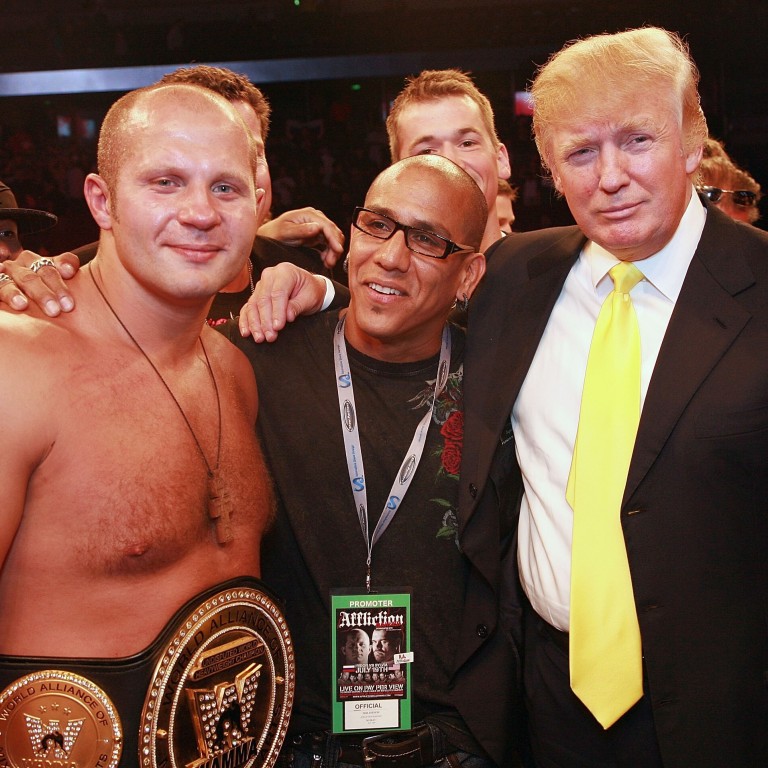 Opinion
The Takedown
by Andrew Whitelaw
The Takedown
by Andrew Whitelaw
Sorry, Dana White – Fedor Emelianenko is the heavyweight 'GOAT' whatever happens at UFC 252
UFC president insists winner of Stipe Miocic's title trilogy with Daniel Cormier will determine the greatest of all time
But Russian legend Fedor – who never fought in the UFC – still stands above them all, with a resume that reads like a 'who's who' in heavyweight MMA
Two of the best heavyweights to compete in MMA will go head to head at UFC 252, with Stipe Miocic and Daniel Cormier completing their title trilogy.
But let's get one thing straight: there is only one man who stands out as the greatest heavyweight of all time, and his name is Fedor Emelianenko.
Now, Dana White is a fantastic promoter. The guy knows how to sell a fight. But he's always going to say whatever's in the best interests of the UFC. It's no surprise, then, that he's not even willing to entertain the idea that Saturday's winner in Las Vegas will not become the de facto heavyweight "GOAT".
"There is no debate, there is no f****** debate," White said at Tuesday's Contender Series post-event presser. "The winner of this fight will go down as the best heavyweight ever. Not of this era – ever in UFC history and in mixed martial arts. I know there's talk about other guys, but you've got to look at who they've fought and there's no doubt. No question it's these two. Saturday will determine who the man is."
One member of the media piped up with a question. "Better than Fedor?" they asked. "Yes. Come on with that s***," White replied.
With Cormier knocking out Miocic in their first fight, and Miocic getting redemption with a knockout of his own in their second meeting, the trilogy narrative to decide divisional "GOAT" status is a promoter's dream. Add to the mix that this is Cormier's last fight before retiring and the UFC should have plenty of pay-per-view dollars rolling in.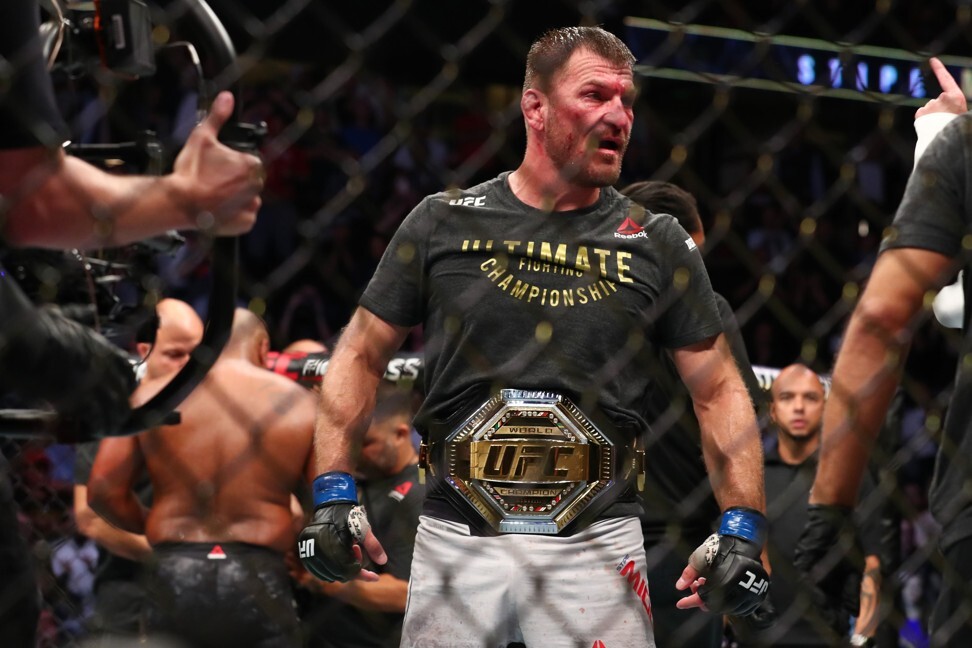 So it makes perfect sense White would completely shoot down the idea that a guy who never fought in the UFC is actually superior to Saturday's main event duo. But the facts suggest otherwise, and so do Fedor's contemporaries.
Junior dos Santos is a heavyweight legend in his own right and a former UFC champion. Ahead of his own clash with Jairzinho Rozenstruik this weekend, he was in no doubt about who sits atop the "GOAT" rankings.
"I would say Fedor Emelianenko. He did amazing things back in the day. I'm a big fan of him," the Brazilian said.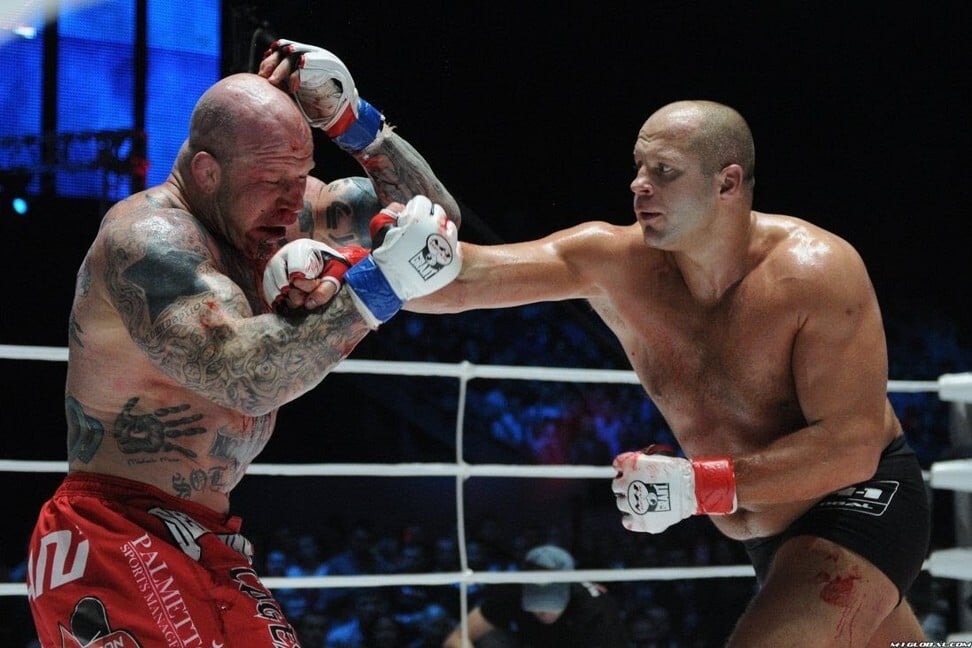 Fabricio Werdum is another former king of the division. He was also the man who famously stopped Fedor's winning streak. But when asked who the "GOAT" is, he didn't hesitate: "Definitely Fedor. You don't even have to think much about it, he's obviously the best."
Indeed, the Russian legend went 28 fights unbeaten from 2001 to 2010, and was also voted fighter of the decade by Sports Illustrated.
This was in the glory days of MMA, when Pride FC in Japan drew the best fighters from around the world and packed stadiums. A Pride heavyweight champion and winner of the heavyweight grand prix in 2004, Fedor stood above them all.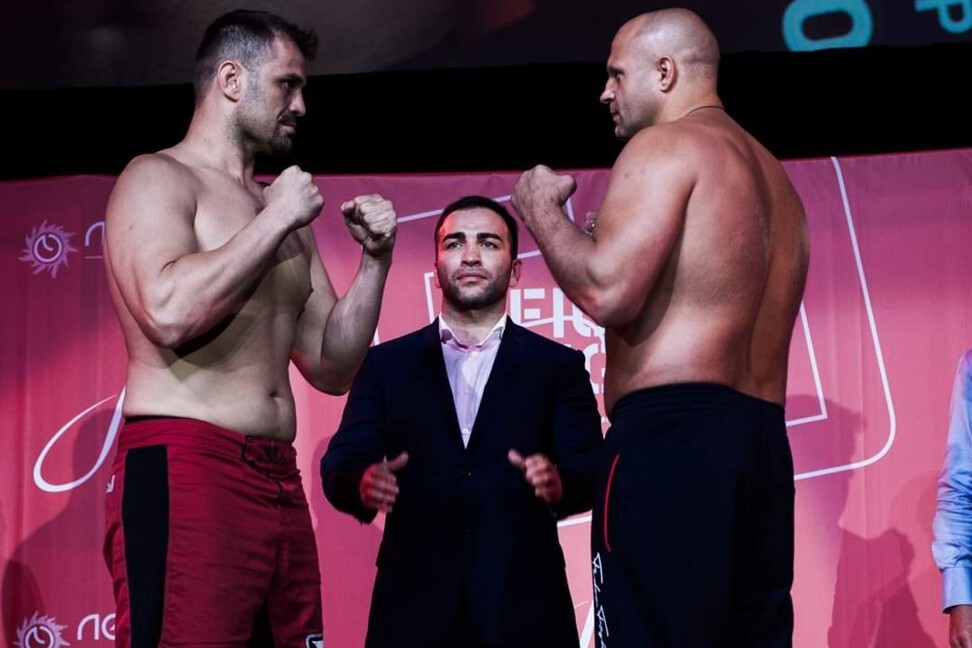 His resume reads like a "who's who" of MMA royalty; it encompasses win after win, knockout after knockout, submission after submission; the stuff of legend.
This was a pre-Usada era, and it's widely accepted that a lot of fighters were on performance-enhancing drugs. But no matter how big they were, and how fearsome their reputation, no one could touch Fedor.
When we talk about resumes, Cormier and Miocic have also achieved remarkable things and cemented their status as legends. Whoever comes out on top in this epic trilogy will only cement that further. They deserve their place on the podium, but what Fedor achieved is unparalleled.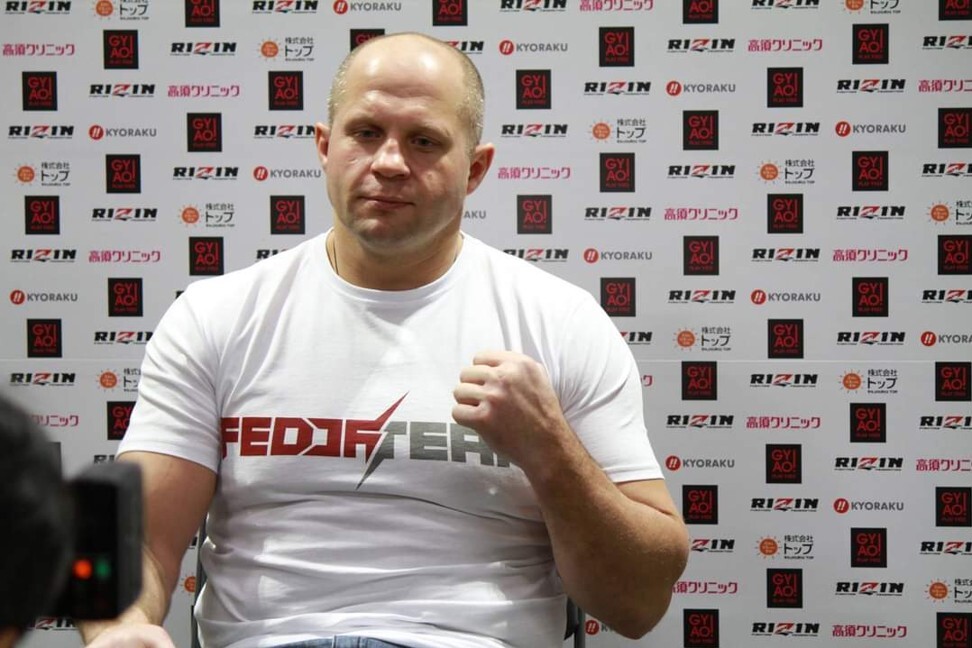 It's a great shame he was never able to test himself in the UFC, despite coming close to agreeing a super fight against Brock Lesnar in 2012. But he did beat the best.
The air of invincibility about the Russian was MMA folklore. There's a reason they call him "The Last Emperor", and his achievements have not yet been matched by his American counterparts.