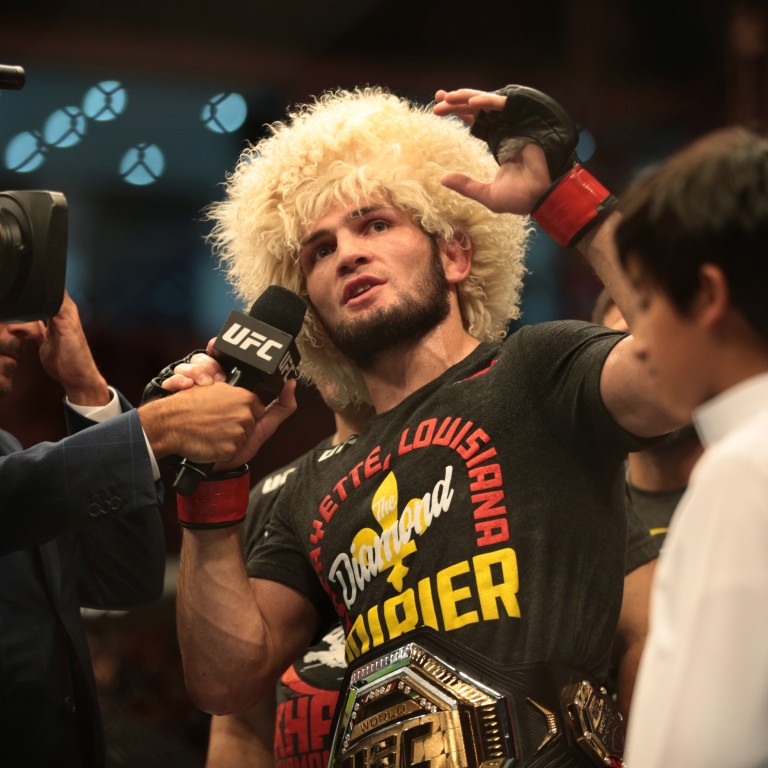 Khabib says UFC will negotiate GSP fight – but Dana White suggests it would have to be at 155 pounds
UFC lightweight champ believes 'time is ticking' on setting up 'a fight between my dreams and my father' with Georges St-Pierre
'If GSP can make 155 pounds and make a run at Khabib's title, that's one thing. But I'm not a fan of catchweight,' UFC president White says
Khabib Nurmagomedov insists the UFC has told him they will attempt to make a super fight against Georges St-Pierre if he beats Justin Gaethje.
The lightweight champion (28-0) takes on interim champ Gaethje (22-2) on October 25, despite the death of his father and coach Abdulmanap, 57, last month from health issues related to contracting Covid-19.
"If I beat Gaethje, then in April I could fight St-Pierre," Nurmagomedov said a press conference in Russia announcing his own promotion, MMA Global. "[The UFC] told me that they will negotiate with St-Pierre."
But Dana White appeared to pour cold water on the idea in an interview with YouTube personality The Schmo after Thursday night's UFC 252 press conference.
"I dunno, I'm not even thinking about that," White said. "If you look at what GSP said in the past and recently, his mind isn't even there right now to get back into a camp and fight.
"I hate catchweight fights – they literally don't mean anything and they make no sense. If GSP can make 155 pounds and make a run at Khabib's title, that's one thing. But I'm not a fan of catchweight."
The legendary former two-time UFC welterweight champ St-Pierre officially retired for the second time in 2019, but has not fought since capturing Michael Bisping's middleweight belt on his first comeback in November 2017.
The Canadian cited frustration with the UFC not being willing to negotiate a dream fight against Nurmagomedov as his reason for hanging up his gloves.
"This is a fight between my dreams and my father," Nurmagomedov added. "Time is ticking, St-Pierre is 40 years old next year, he has to decide whether we will fight or not."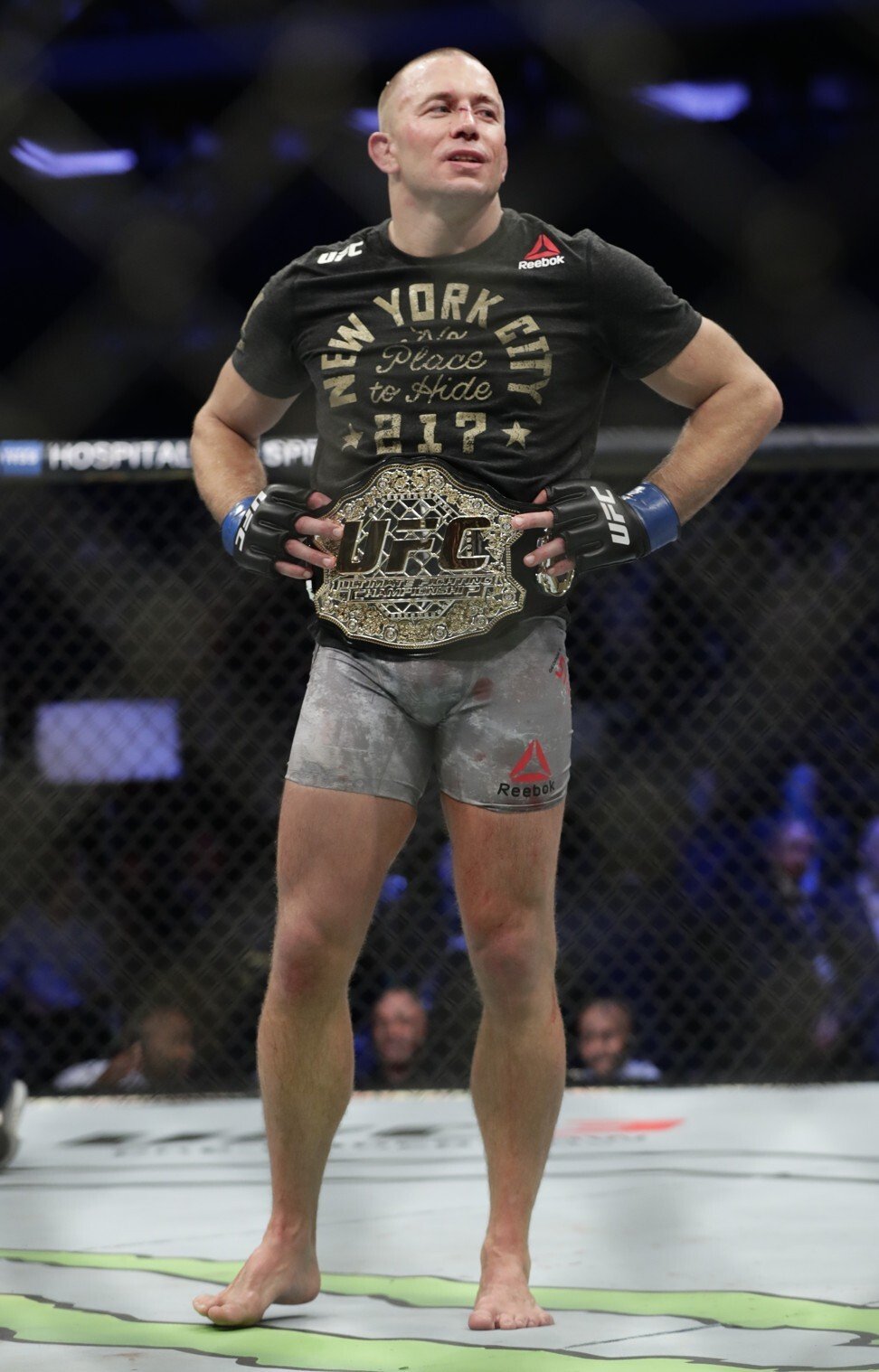 "If [St-Pierre] comes back to the UFC and agrees to fight me, I'm fighting him. Why? Because the last time he lost was 2007. My career started in 2008. Together we've been undefeated for 25 years.
"I'm talking in terms of time, not fights. I don't think the UFC will get another chance to make a fight like that, definitely not in the next 10 years.
"So, Georges St-Pierre is next. If not, then let Conor [McGregor] beat [Dustin] Poirier or have Tony [Ferguson] beat him, then I'll fight them."