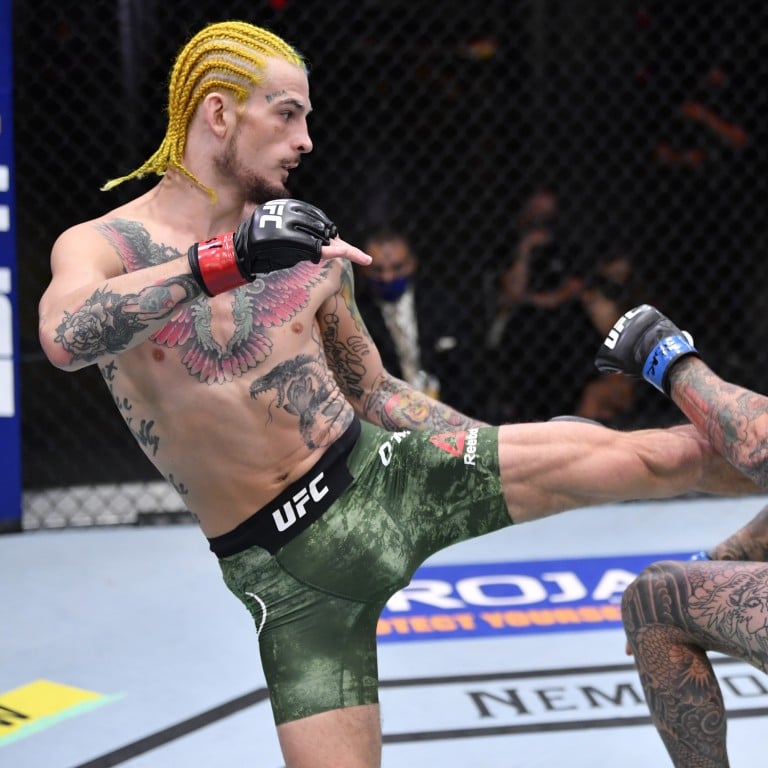 Opinion
The Takedown
by Andrew Whitelaw
The Takedown
by Andrew Whitelaw
UFC 252: Sean O'Malley's serious injury a worrying red flag but 'Sugar' can still be a star
O'Malley suffers first defeat of career as leg injury leads to early TKO by 'Chito' Vera in co-main event
'Sugar' stretchered out of arena as UFC president White laments return of the rising star injury curse
The UFC went big on promoting Sean O'Malley. Real big.
Coming into Saturday night's UFC 252 co-main event with Marlon "Chito" Vera, "Sugar" was ranked No 14 at bantamweight and was looking to take his record to 13-0.
A statement victory would have surged him up the rankings, cemented his growing status as "the next big thing", and likely attracted a big name main event in his next outing.
Ahead of the bout, the UFC had analyst Stephen A Smith comparing him to lightweight champion Khabib Nurmagomedov and NFL star Lamar Jackson.
O'Malley himself name-checked Muhammad Ali and Michael Jordan, and said he wants to be "bigger than Conor" McGregor.
With talk like that and a hairstyle dyed the colours of the national flag of Vera's native Ecuador, he was certainly not lacking in self-confidence. But there are certain moments that make or break the trajectory of a superstar, and this first loss could well have sent the "Sugar Show" hype train spinning off the rails.
There is no doubting his talent. Ever since he exploded onto the UFC radar with a first-round knockout on Dana White's Contender Series in 2017, it was clear he had the potential to be something special.
His highlight reel of finishes, the way he carried himself and the way he spoke certainly separated him from the pack. But there is a big difference between having the right ingredients to be a superstar and actually surpassing a game changer like McGregor.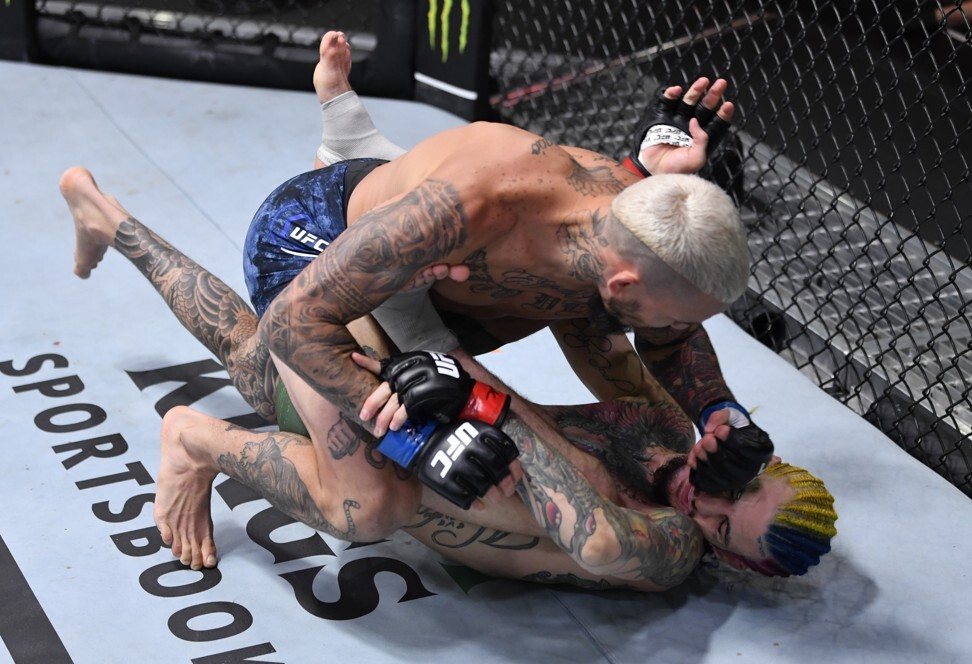 "People are always saying I talk and I talk and I talk and I talk, well guess f****** what? I back it up," McGregor said at a press conference four years ago. It was quintessential Conor and he had a point. But this sport is ruthless; it hasn't much time for misfortune or tough breaks; when the moment comes, you must win.
When the Irishman was the same age as O'Malley, he had a similar instance of adversity. He heard his knee pop during the second round of his fight against Max Holloway in August 2013. Somehow, he fought through and got the victory with a torn ACL, but the injury put him on the sidelines just as he was getting red hot.
"Conor McGregor in the Max Holloway fight, got injured," UFC president Dana White reflected at the UFC 252 post-event press conference "Some of our other stars that were on the rise – there was a point in time I was like, 'Jesus Christ, another guy blew his ACL, needs shoulder surgery'. It was happening to us for a while there."
Luckily in McGregor's case, he was able to return healthy and follow that win with five more on his way to taking the featherweight title and securing his status as the biggest star the sport had ever seen.
White confirmed O'Malley had been taken to hospital to undergo a CAT scan. Early reports suggest this is the same injury he suffered in his win over Andre Soukhamthath in 2018 – and that's a red flag.
Fortunately, O'Malley is still just 25 years old and has plenty of time to bounce back, but the concern is that these types of injuries could hinder his immense potential.
"You never know what's going to happen in this sport," White added. "You have some guys that never have injuries. Look at Robbie Lawler – he's of the most durable human beings I've ever met. Some of the wars that guy's been in, and he's back in the gym on Monday and never really has any serious injuries and then you look at a guy like O'Malley."
O'Malley has suffered other setbacks before and come back stronger. He missed two years because of anti-doping suspensions for tainted supplements, but marked his UFC comeback with two-straight first-round knockouts. It would be foolish to count him out.
With hands that make highlights and over a million fans on Instagram, the boy is clearly still a star on the rise. But having failed the "Chito" test and with question marks over his durability, he's still a long way from matching McGregor.
No matter what happens, if you're going to talk yourself up as a big gun with only a handful of UFC fights, you have to pull the trigger when it matters. You have to back it up.