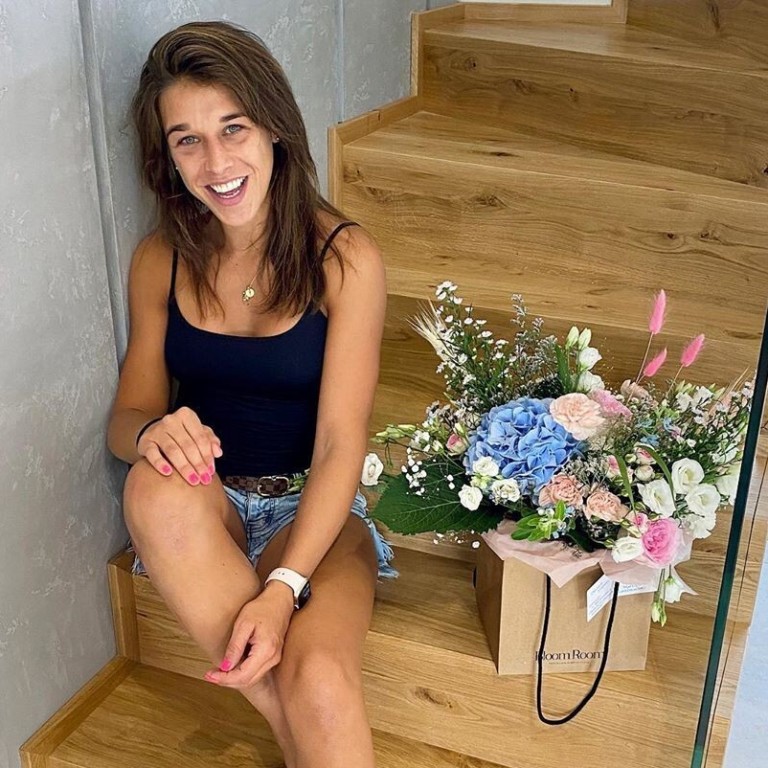 UFC: Joanna Jedrzejczyk puts off retirement in pursuit of reclaiming title – 'I can't stop, I won't stop'
Former strawweight champ reveals she contemplated hanging up gloves after 'maybe one, two, three more fights'
'[There will be] lots of pain, lots of tears, lots of blood, sacrificing myself, but it's worth it to step into the UFC Octagon and fight for the belt'
The reports of Joanna Jedrzejczyk's retirement are greatly exaggerated.
The former UFC strawweight champion, who just turned 33, recently caused a great deal of speculation about her fighting future by using the hashtag "#33andretired" in an Instagram post.
As it turns out, however, she's not hanging up the gloves yet.
"I will be fighting," Jedrzejczyk told SCMP MMA from a newly bought home in her native Poland. "I can't stop. I won't stop. I was thinking, 'maybe I'll do one, two, three more fights,' but why not fight every year? Even if I do it once a year or twice a year, why not do it? I love it. It doesn't matter if I keep winning or losing or keep fighting for the title or not, I just love it."
"I see things differently," she added. "People give me so much energy and strength. I just want to do it for my fans all over the world."
Jedrzejczyk has not fought since March, when she came up short in an all-out war with reigning UFC strawweight champion Zhang Weili. While she recognises the next shot at Zhang's title will probably go to her former foil Rose Namajunas, she's hopeful that she might get a crack at the winner of that match-up sometime in 2021.
"For sure I will not be fighting till the end of the year because of the Covid situation," she added, citing a difficulty travelling to American Top Team, her training home, in South Florida. "I don't see myself training outside of American Top Team with my coaches, my whole team."
Jedrzejczyk ruled over the UFC strawweight division from 2015-2017, defending her throne a record-setting five times in that span. While she ended up losing her title to Namajunas, and failed to reclaim it in her recent war with Zhang, she's confident that the division's ultimate prize will one day be hers again.
"Being the champ again," she said when asked what she hopes to accomplish before she retires. "I just want to give big fights to the fans, to the people, because I know my value is very big. I just want people to see that we can never stop, that we can't give up, that we should fight for our goals and dreams.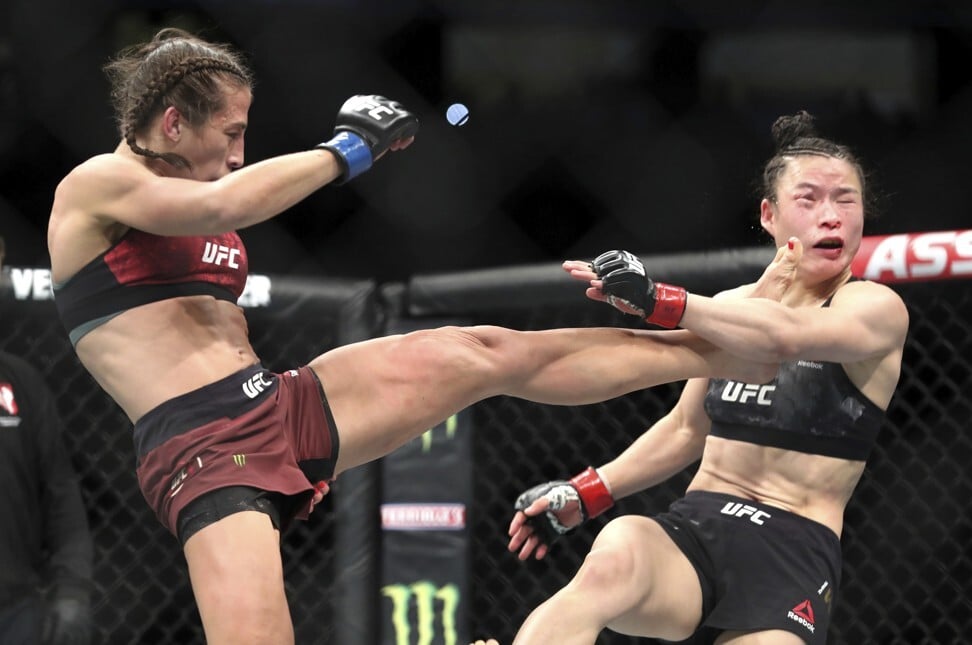 "I lost my last fight, but I feel I will rock the next fight even better," she added. "The last camp was special, but I know that I can do even better this time, and I will. I can't wait. I'm excited. [There will be] lots of pain, lots of tears, lots of blood, sacrificing myself, but it's worth it to step into the UFC Octagon and fight for the belt."
No matter how the remainder of Jedrzejczyk's career unfolds, she's hopeful that the sacrifices she's made in and out of the cage will be enough to earn her a spot in the UFC Hall of Fame.
"[I want to be] a Hall of Famer," she said. "One of the best. There's me, Ronda Rousey, Amanda Nunes and Cris Cyborg. It's the four of us who accomplished so much in this sport. I always wanted to be remembered, and I will be remembered."