UFC: Eddie Alvarez hopes 'incredible' Justin Gaethje beats Khabib – 'I like watching him more than anyone'
Former UFC champ glad his old rival and favourite fighter is competing for undisputed title – 'he deserves it … I hope he puts Khabib away'
'I always thought our fight could have been 50-50. He could have ended me before I ended him,' Alvarez says of Gaethje
Eddie Alvarez is what's known as a fighter's fighter.
During a star-studded career born of graft and violence, "The Underground King" has amassed a CV that features many of the biggest names in the sport. One of which belongs to Justin Gaethje.
The pair fought in 2017 at UFC 218. It was a classic. A clash of two athletes who don't have a pause button, they went full throttle, launching a tirade of bombs at one another. Then, deep into the third round came a vicious combination of knees and punches from Alvarez as he finished off "The Highlight" and in turn, secured the final victory of his UFC career.
"To me it's no feather in my cap. Justin was a hell of a fighter when we fought. He still is," Alvarez told SCMP MMA. "I never thought of Justin any differently after I knocked him out. I always thought Justin was incredible.
"I always thought our fight could have been 50-50. He could have ended me before I ended him. It could have happened any way, so I've always seen him as a champion."
Alvarez was right to hold his fellow American in such high regard. Having finished his last four opponents in emphatic fashion, Gaethje stands as the UFC interim lightweight champion and will look to unify the title against Khabib Nurmagomedov at UFC 254 in October.
"For me, personally, as a fan of the sport, I like watching him more than anyone else in the sport of MMA," Alvarez said. "That's just my opinion and the sort of fights I like watching and the fighters I like watching. So I'm a fan of his.
"I'm glad he's fighting for a title and I hope he puts Khabib away. He deserves it. He deserves big money. He's been through the ringer and he's fought the best guys in the world, so I hope he gets everything he deserves."
The all-action style and a willingness to get into five-round wars is a trait that Alvarez and Gaethje share. It's an approach fans certainly respond to, and the pair are unique in the way they are able to marry that style with the kind of precision that garners world championships.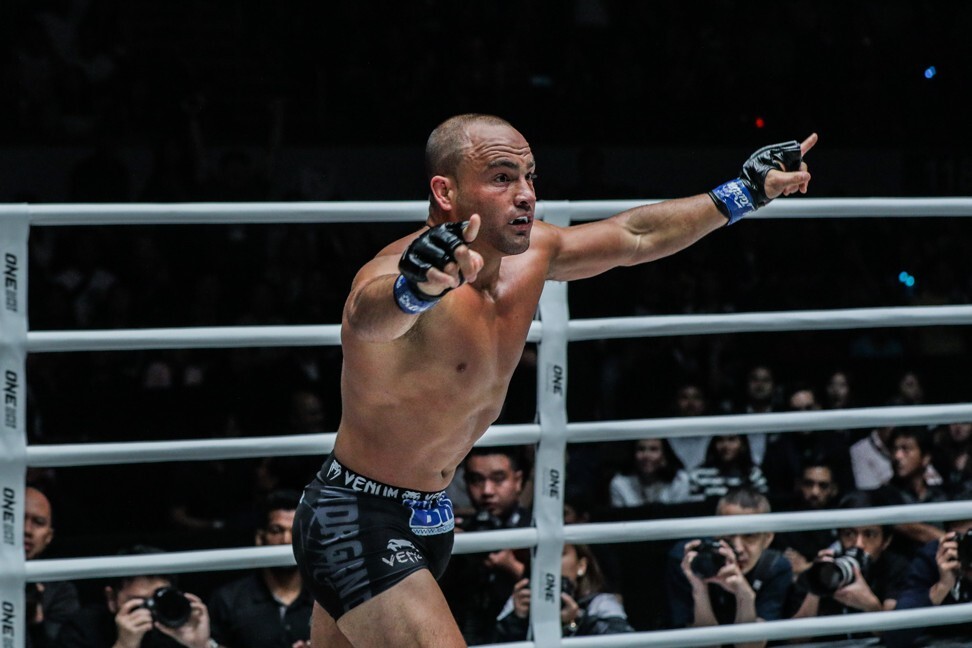 But with both fighters having reached the top of the game, there is one unofficial title that, having beaten Gaethje, Alvarez believes is now his.
"I'm still the most violent man in the world. I don't have anything back here saying that," he said, gesturing to the trophy cabinet behind him.
"But I won that title. That was a one and done. And it's not in the trophy case, but I will remain the most violent man in the sport forever."