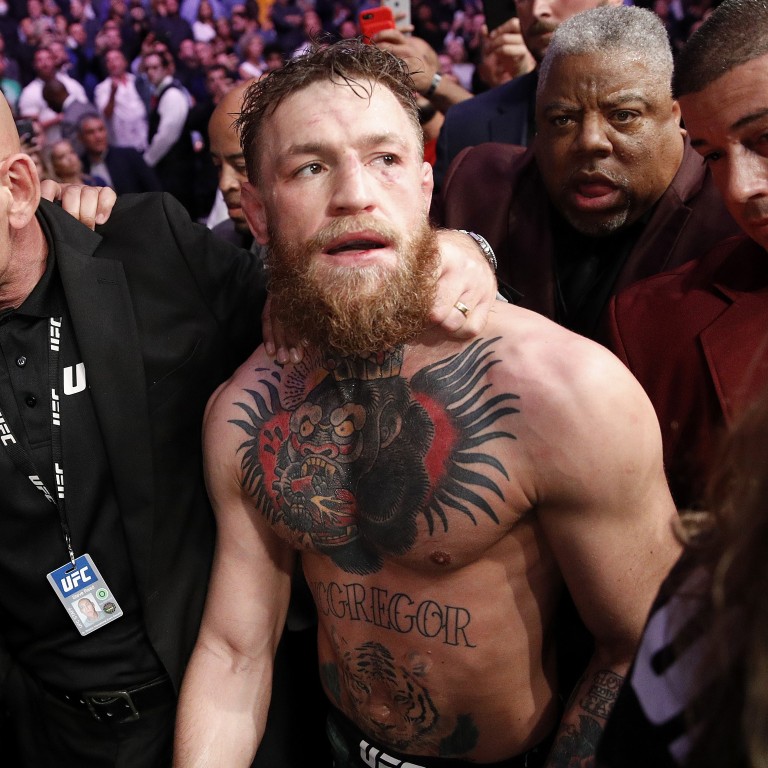 UFC: Khabib turned down The Ultimate Fighter because Conor McGregor leaked messages, says Dana White
White claims lightweight champ had agreed to reality TV show before McGregor posted photographs of conversation with UFC president
'I almost had it … we were going to do The Ultimate Fighter on ESPN and do the rematch, but Conor blew it'
Dana White has backed up Ali Abdelaziz's claim that the UFC was looking to have Khabib Nurmagomedov and Conor McGregor as rival coaches on a new series of revived reality television show The Ultimate Fighter.
Dominance MMA manager Abdelaziz said UFC lightweight champ Nurmagomedov (28-0) turned down the opportunity because he
"didn't want to be in the same room"
as his rival, whom he submitted in a heated October 2018 clash that spilled outside the Octagon, and would "never" grant him a rematch.
But UFC president White has claimed the Russian was originally keen on the idea – until McGregor (22-4) leaked photographs of private messages with White.
"He was going to do it until Conor did all of this [expletive]," White told Barstool Sports' Robbie Fox.
"I almost had it. That's what I was saying: I felt like I was in a good place and I was going to get that done. We were going to do 'The Ultimate Fighter' on ESPN and [expletive] do the rematch.
"But you know, Conor blew that. … Yeah, Khabib said [expletive] him."
Nurmagomedov is set to defend his title against interim champ Justin Gaethje at UFC 254 on Fight Island on October 25. McGregor had called out White for not granting him a match with American Gaethje in July, and then turning down a series of other proposed fights.
The Ultimate Fighter, which ran for 28 seasons between 2005 and 2018, is set to return later this year on ESPN, the UFC's broadcast partner.