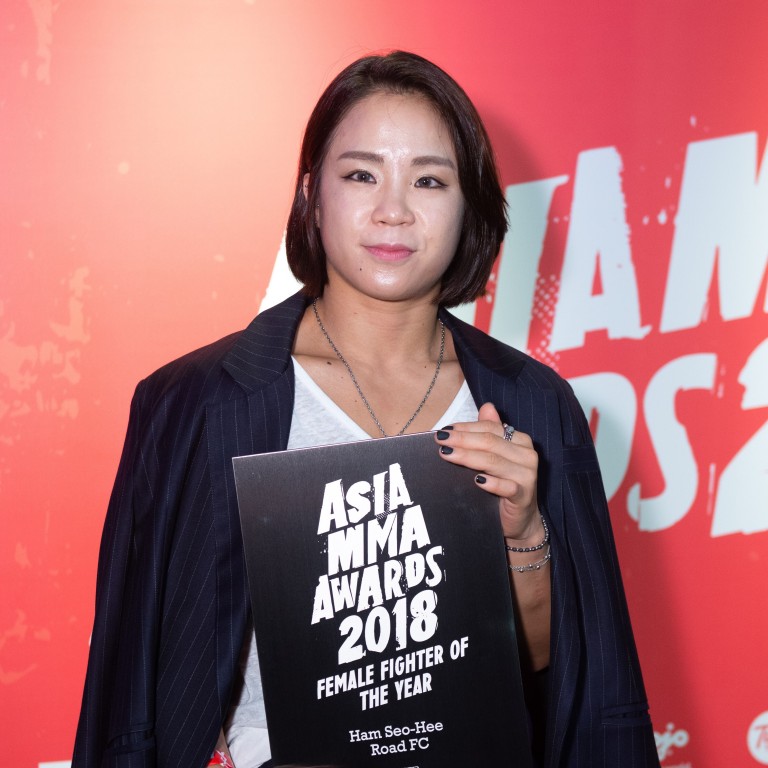 ONE Championship: Chatri refuses to confirm or deny Ham Seo-hee signing but promises 'amazing female atomweight' for grand prix
Chatri says 'I did hear Sakakibara was upset' after Rizin president claims Ham is heading to ONE but adds 'we've not made a statement, I'll just leave it at that'
'Everyone who is part of the grand prix has either an unbeaten record or a solid record, maybe losing once. You're gonna see, it's very stacked'
Chatri Sityodtong neither confirmed nor denied that ONE Championship has signed Ham Seo-hee but promised "one more amazing female atomweight" will be added to next year's grand prix.
ONE atomweight champ "Unstoppable" Angela Lee (10-2) is expecting her first child in April, but has vowed to return to the Circle in late 2021 to face the winner of the Asian martial arts organisation's eight-woman tournament.
Former ROAD FC champ and UFC strawweight Ham (17-8) vacated her RIZIN super atomweight title this month, with the Japanese promotion's president Nobuyuki Sakakibara claiming the 33-year-old South Korean had signed for ONE.
"I should be announcing the atomweight world grand prix quite soon, definitely by the end of November, we're just trying to wrap up one more amazing female atomweight that we're trying to sign or in the process of signing," Chatri told SCMP MMA. "If we sign her then we'll make the big announcement of who the ladies are."
"I think you just have to wait until our announcement," ONE's chairman added, when asked if the big signing was Ham. "I did hear Sakakibara was upset. We have not made a statement. I've not made a statement either about what he was saying. I'll just leave it at that, but thanks for asking."
The participants have not been confirmed yet, but the top five of the division – Denice Zamboanga (5-0), Meng Bo (14-5), Lin Heqin (14-2-1), former challenger Mei Yamaguchi (21-2) and former ONE atomweight Muay Thai and kick-boxing champ Stamp Fairtex (4-0) – are feasibly well-placed to be given a slot.
The 21-year-old Japanese prospect Itsuki hirata (6-0) could also feature, while "Killer Bee" Bi Nguyen (5-5) has
called to be included
. Other notable names on the roster include Gina Iniong (9-4), but the Filipino is pregnant, while Lee's 16-year-old sister Victoria Lee is yet to make her debut after
signing with ONE last month.
"Some of the female atomweights have not been announced at all, they're not on our roster, people will be very pleasantly surprised," Chatri added. "I genuinely believe it's gonna be the greatest atomweight grand prix ever done. If you look at the calibre … if we sign this one girl we're trying to sign, man it's gonna be a really stacked world grand prix.
"As for Bi, I really like her, I like her fighting spirit. Technically she looks really beautiful when you watch her hit the pads or the bag, just technically so crisp. But she has struggled against Stamp Fairtex and whatnot. I don't know if she's deserving of a spot.
"We haven't chosen everybody, but when we announce it you'll see that everyone who is part of that grand prix has either an unbeaten record or a solid record, maybe losing once. You're gonna see, it's very stacked. That's all I'll say. Whoever wins is worthy as a world champion, and will definitely not be considered a rising star, but one of the best pound-for-pound females, just because of the sheer talent you have to run through."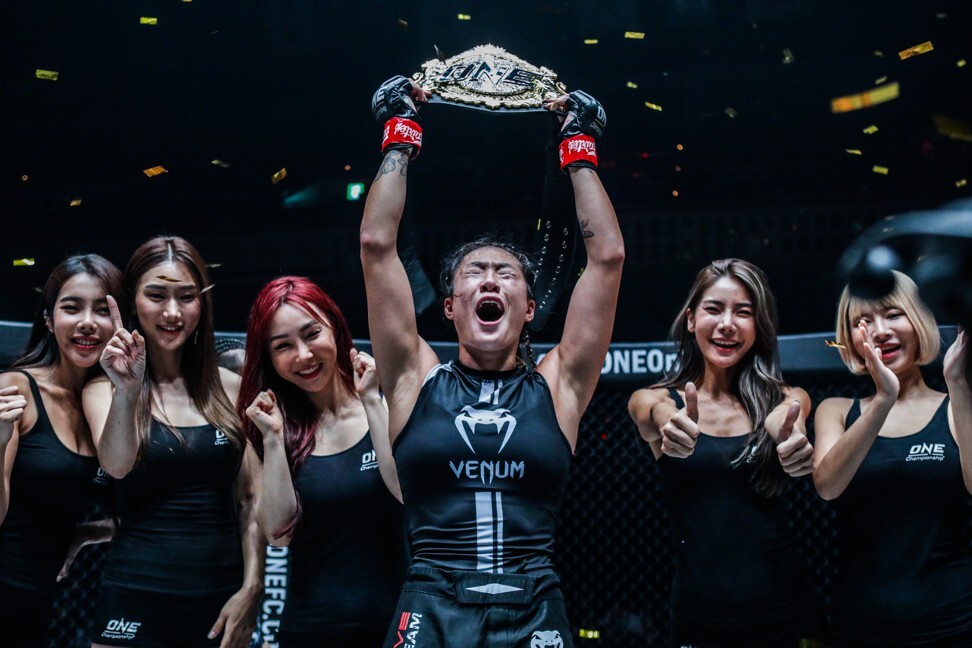 ONE is back up and running with international events in Singapore. Next weekend's Inside The Matrix is set to feature four title fights with 250 "Superfans" allowed inside the 12,000 capacity Singapore Indoor Stadium. But despite having already set up the Covid-19 "bubble" in its home city, Chatri said ONE is resisting the temptation to kick off the grand prix early.
"Once we decided to do the atomweight grand prix, we said let's try to get the very best in world at atomweight," he said. "We scoured the globe and started recruiting a few with great records and just really phenomenal skill sets, who we really believe could not just end up being grand prix champ but world champ as well.
"But rather than just announce it and go for it, let's make it a real incredible grand prix. Early January when it kicks off, the athletes have eight weeks' prep time for the opening. It's just about quality. Could we have done it now? Yes, with the current roster, but we just said, 'Who else is out there around the world who could really make this, bar none, the greatest female world grand prix ever done?'"