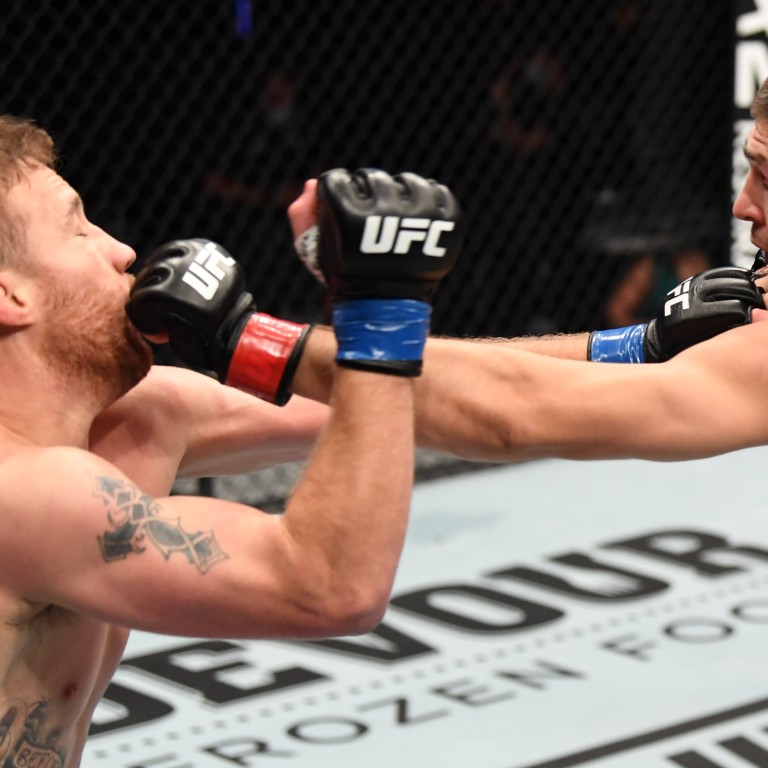 UFC 254: Conor McGregor responds to 'truly embarrassing' Justin Gaethje after call-out
'If McGregor wants to bounce out and get the belt, I'm right here,' says Gaethje after lightweight champ Khabib's shock retirement
But Irishman gives scathing appraisal of American's performance in second-round submission loss on Fight Island
After Khabib Nurmagomedov's shock retirement, the UFC lightweight belt looks like it will be up for grabs – and Justin Gaethje called out former champ Conor McGregor.
But the Irishman was not impressed by 31-year-old American Gaethje's performance in his second-round submission defeat by Nurmagomedov at UFC 254 on Saturday night in Abu Dhabi.
No 4 lightweight McGregor is set to meet former interim champ and No 2-ranked Dustin Poirier in January, in a bout that could well now be for the vacant title.
"With him retired, I'm No 1," Gaethje told ESPN in a post-fight interview inside Flash Forum on Fight Island. "Poirier and McGregor are gonna fight, they haven't made it official, so if McGregor wants to bounce out and get the belt, I'm right here.
"If they want to give it to someone else then so be it, but I'll be ready to fight again. This is my job, this is my life and I love it so much."
But, responding to a tweet posted by The Mac Life reporting Gaethje's comments, McGregor wrote: "Dustin KO'd you, as well as your wrestling/grappling and overall fear of the central positions being truly embarrassing tonight, Justin."
McGregor later deleted the tweet.
Poirier handed Gaethje his second professional loss with a fourth-round TKO in April 2018. But "The Highlight" has since revamped his overall game under coach Trevor Wittman.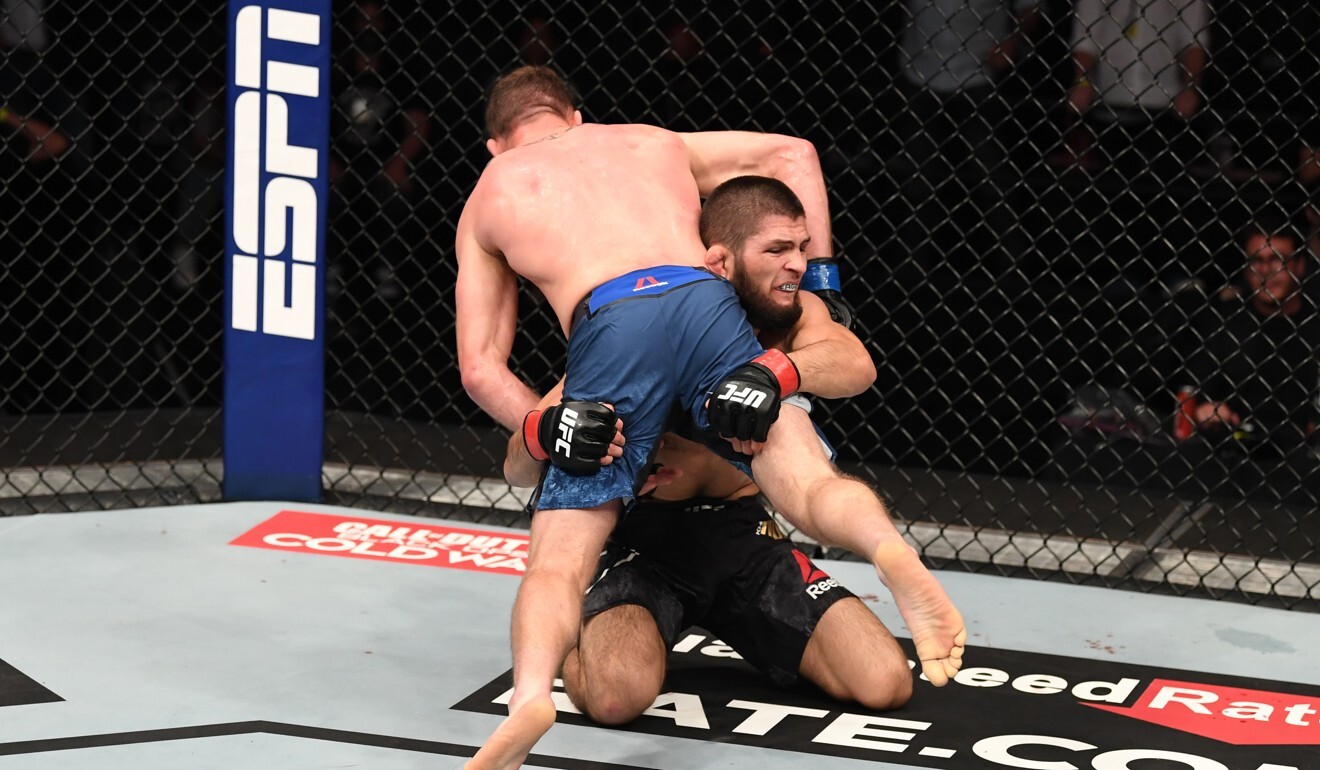 It wasn't enough to stop Nurmagomedov dominating him on the ground, but Gaethje reiterated he is ready for a quick turnaround to fight again.
"Just because you lose, it's not over," he said. "I've lost twice and look at me – I was just fighting for a belt. There's not a lot of people in the sport, not the experts, not the non-experts, the [expletive] at home, who would ever have thought I would be here after I lost to Poirier that night.
"But my coaches believed it, I believed it, because I love competing so much."