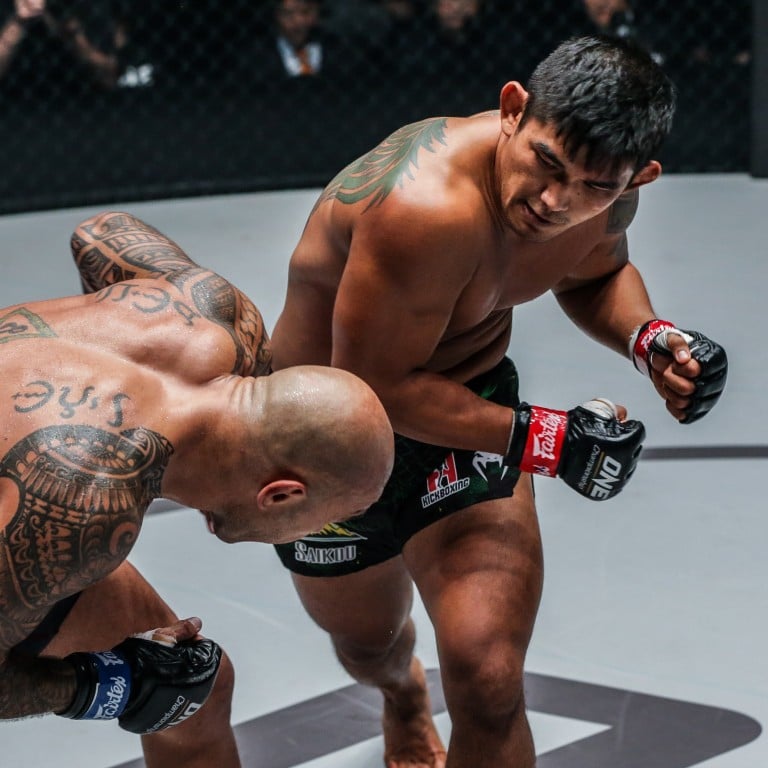 ONE Championship: Aung La N Sang says he'll 'smash Reinier de Ridder's face' after 'outrageous' submission claim
ONE middleweight champ annoyed by undefeated title challenger's claim he can choke out N Sang in 10 seconds
'He's much more respectful when we're in the same room, and that's what I figured,' says 'The Burmese Python'
It was all respect between Reinier de Ridder and Aung La N Sang when they joined SCMP MMA for a live "face-to-face" interview from their homes this month ahead of their ONE Championship: Inside The Matrix main event on October 30 in Singapore.
But the undefeated "Dutch Knight" (12-0) seemingly crossed the line when he claimed in a subsequent media interview he is confident of submitting ONE's middleweight champ in 10 seconds.
"He's much more respectful when we're in the same room, and that's what I figured, you know. But it is what it is," said "The Burmese Python" (26-10) during a virtual media day. "He's 12-0 for a reason, he's very confident, but that '0' is gonna go on Friday.
"It's gonna be a good match-up. I know what's he gonna do, he knows what I'm gonna do. It's gonna be who's able to impose their game plan."
"I'm 99 per cent sure I've been doing jiu jitsu longer than he has," added the 35-year-old N Sang. "I started in 2003, 2004. Him making a claim that he would submit me in 10 seconds, it's outrageous."
N Sang and the 30-year-old De Ridder, who earned his title shot with a unanimous decision over Brazilian Leandro Ataides (11-4) in February, are both family men. But the niceties have been thrown out of the window after they landed in "The Lion City".
"I'm gonna stuff his head on the floor. I'm gonna smash his head on the floor if he tries to take me down. I'm gonna smash his face on the canvas," was the blunt assessment of N Sang, who trains out of Sanford MMA in Florida under coach Henri Hooft.
Told of N Sang's words during his own media day interview, De Ridder smiled. "Yeah? I'm not taking him down with a double, I'm taking him down in another style," he said. "My wrestling style, my takedown style, is not like the Americans over there. I have a unique type of takedowns which nobody is prepared for. I can take anybody down, including Aung La."
For De Ridder, things seemed peaceful when he ran into N Sang at the fighters' hotel on Tuesday.
"His fans, they keep on stalking me on social media but I usually turn my phone off anyway," he said, laughing. "So that's all right. But he just came out of the elevator when I went in, and he's a good guy. I have nothing against him or his coaches, it's strictly business."
N Sang will not be playing nice in the Circle come Friday, though.
"He lives in Holland, so I'm sure he's training with high-level kick-boxers. So I can't just think, 'Oh my kick-boxing is gonna be too much for him'. But it's gonna be too much for him," N Sang said.