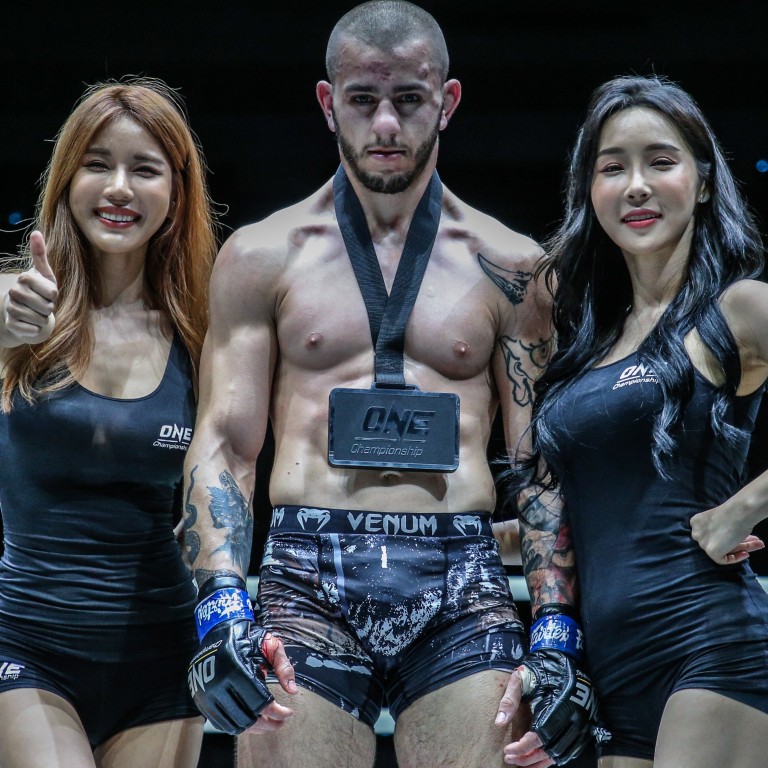 ONE Championship: Iuri Lapicus predicts his power will lead to early finish of Christian Lee
Lapicus set to challenge Lee for lightweight crown at Inside the Matrix on October 30 in Singapore
'He has never faced a real lightweight, with the strength that I have,' says undefeated Moldovan
Iuri Lapicus has had six months to think about fighting incumbent ONE Championship lightweight champion Christian Lee and there's one thing he's certain of, after going over each and every possible outcome in his head.
"We won't go past the second round," the 25-year-old told SCMP MMA.
No prizes for guessing which way the Moldovan-born, Italy-based fighter thinks the cards will fall at ONE: Inside the Matrix on Friday.
Lapicus (14-0) has ended all 14 of his wins inside the distance – 13 inside the first round – and in the 22-year-old Lee (13-3) he sees a fighter who will have to deal with one problem in particular when they face each other at Friday night's bumper, four-title fight card inside the Singapore Indoor Stadium.
"He's still new to this division and he has never faced a lightweight with the strength that I have," said Lapicus. "This will be a whole new experience for him."
The Lapicus-Lee clash was originally set down for May, until the pandemic put the world on hold. Lapicus was well into his preparations when reality struck but he decided then to keep his fight camp going. Given no one really knew when the rescheduled bout might take place, there was only one tweak made to Lapicus' daily schedule at the Team Leone Petrosyan gym in Milan, given it quickly became apparent months would be passing.
"I've been pretty lucky as I live close to the gym and I've been able to train pretty normally," said Lapicus. "There have been no distractions. I started preparing for this fight to be held in May and when it was postponed I just kept training. It's been an opportunity to have the best camp ever. Of course, this is my first title shot so that makes a lot of difference.
"I've been able to take time to avoid injuries in my sparring sessions. I don't want to lose this opportunity and because I have been training so long, but I have never felt better in my life."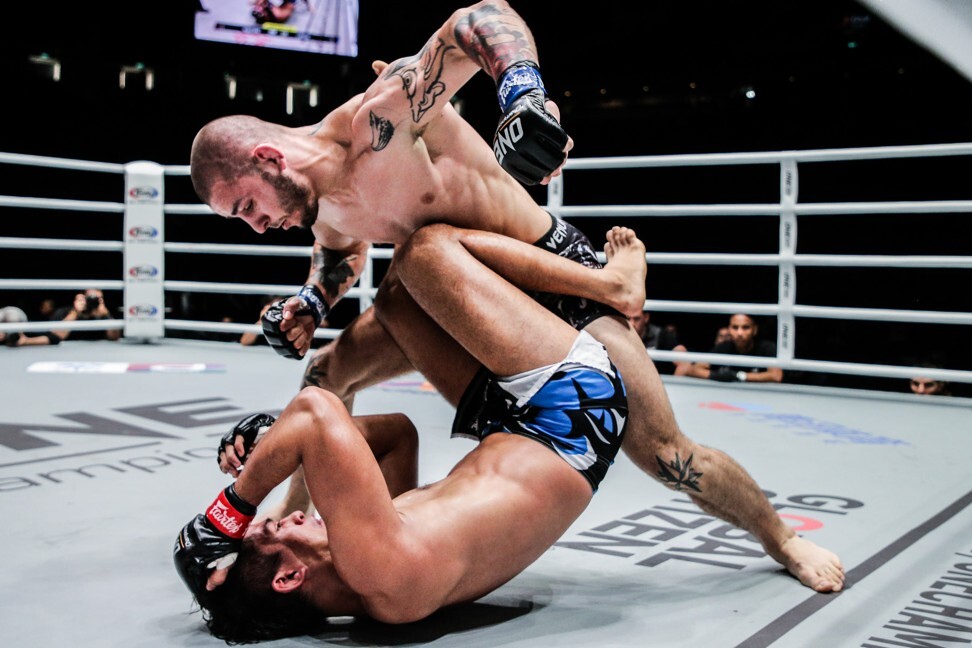 What Lapicus believes will give him the edge against Lee is the work he has been able to do under the training regime laid out by the great Italian-Armenian Giorgio Petrosyan, and his team at their gym in Milan. The fellow ONE-based kick-boxer is arguably the best striker going – in any code.
"Having someone who's the number one fighter in the world to train me, you just can't put a value on that. Since I started training with Giorgio there have been many things that have improved a lot, both mentally and physically. But the one thing has been learning K1 style kick-boxing and striking. That has taken me to another level. It's bread and butter for Giorgio, but it has been like a new world for me."
What has placed Lapicus in this position – and what made him the number one lightweight contender in a division that is stacked with talent – was his demolition of one-time featherweight champ Marat Gafurov (17-3) at ONE: Warriors Code in February.
The fight plan against Gafurov was all about talking control early, and the tapes – and common sense – have told Lapicus that Lee will present a similar scenario given he, too, is also out of what had previously been his comfort zone.
The Hawaii-based phenom received a surprise call-out from then-champ Shinya Aoki (44-9, one no content), given the fact Lee had until then been a featherweight since the day – at 17 years of age – of his first professional fight.
Lee
told SCMP MMA last week
that he heard the whispers – some of them quite loud – about his ability to mix it up a division, even after he TKO'd the 37-year-old Aoki last May to claim the belt. Some of the dissent was tempered when he then came out and overpowered Dagestan's Saygid "Dagi" Arslanaliev (8-2) to win the ONE lightweight grand prix tournament last October.
But Lapicus remains unconvinced.
"There's nothing specific to identify with Christian, he is just a very good all-round fighter," said Lapicus. "The key point is the weight class. Of course he has the title. But he's a well-rounded fighter but he doesn't have the strength to face a real fighter in this division."
This article appeared in the South China Morning Post print edition as: Lapicus says power will put an early end to Christian Lee