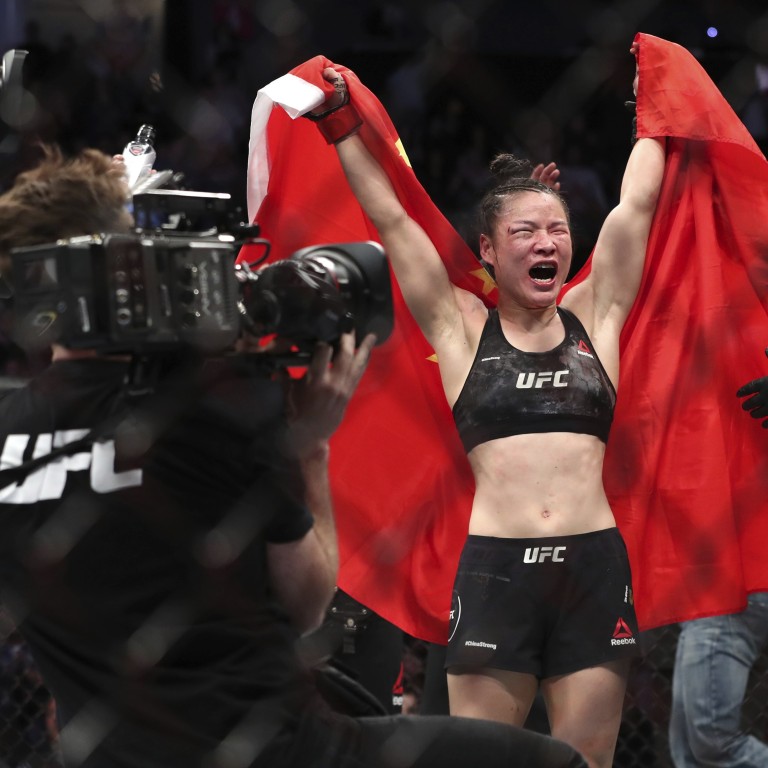 Covid-19: Zhang Weili lists frustrations before and after UFC 248
'I did not want to say anything about it until I won the fight,' Zhang says of Joanna Jedrzejczyk poster mocking coronavirus ahead of fight
Strawweight champion wishes she could have spoken in English when she was trapped in Las Vegas after famous win
Zhang Weili has spoken out on her frustrations with Covid-19 as she looked back on a career-defining 2020 in an online talk.
"During Covid-19 to go to the US was very hard. My fight was booked to happen in the beginning of the Covid-19 pandemic but I couldn't go to the US directly. I had to go Thailand first to train," Zhang said in the talk for Open English, which she conducted in English – her first time doing so on stage, she said on Weibo.
"When I had just got used to the timezone and weather in Thailand and adjusted myself for the training I was told to go to Abu Dhabi.
"When I was told that I had to fly to Abu Dhabi I was overwhelmed. I thought that it was crazy I have to fly again. I would certainly be disadvantaged because of my situation. I would certainly be affected. But with the encouragement of my coach I finally made adjustments and accepted the situation."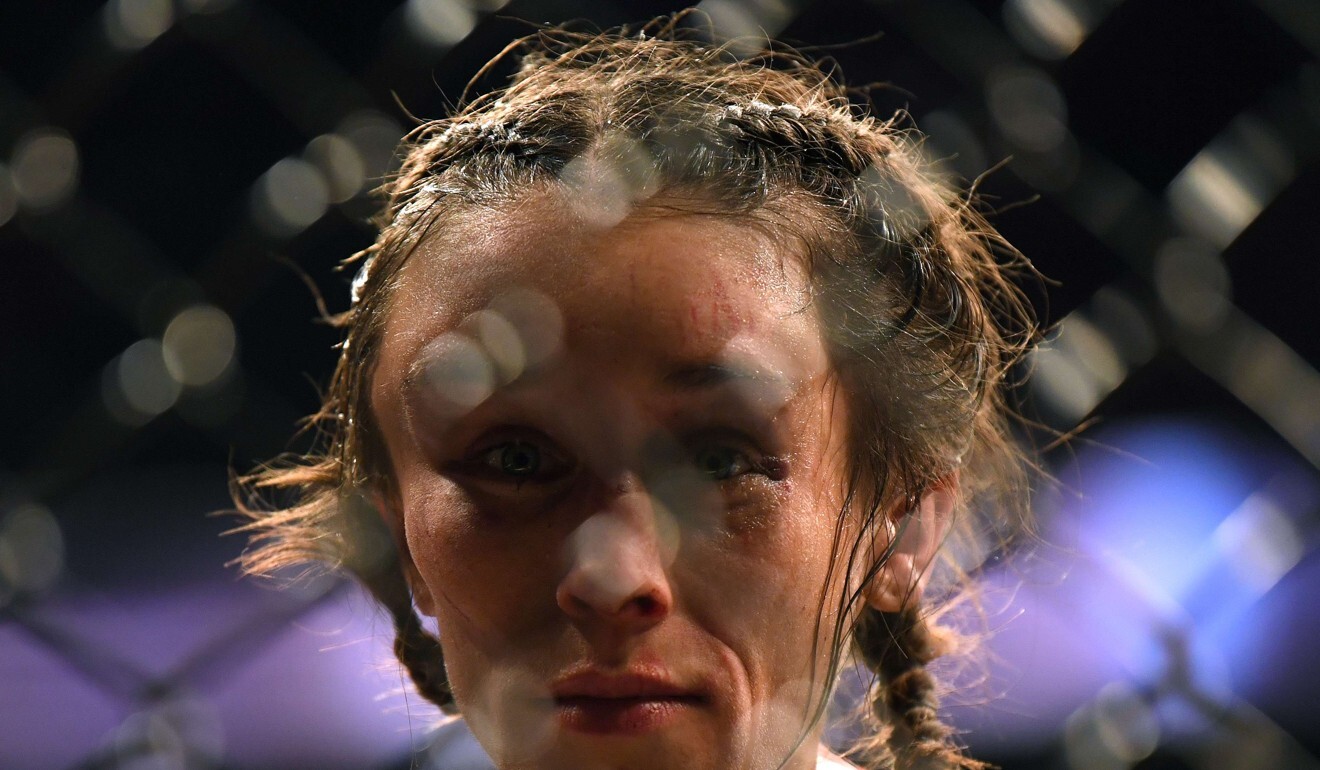 Aside from battling the disruption to her training regime ahead of the biggest fight of her career, a title defence against former champion Joanna Jedrzejczyk at UFC 248 in Las Vegas, the coronavirus pandemic brought its own struggles in the form of prejudice.
"Another problem is some public opinions before the match," Zhang said. "There were a lot of misunderstandings about the coronavirus overseas such as the poster incident before the fight with Joanna."
A post by the Polish fighter in January made light of the coronavirus. The strawweight contender posted a picture to her Instagram story of a mock-up of the pair's UFC 248 fight poster with a gas mask Photoshopped onto her head, with a series of emojis above it, including a laughing face. The post has since been deleted.
"I did not want to say anything about it until I won the fight."
Zhang criticised Jedrzejczyk for the post in an Instagram post of her own. "To make fun of tragedy is a true sign of one's character," Zhang wrote. "People are dying, someone's father, someone's mother, someone's child.
"Say what you want about me if it makes you feel stronger but do not joke about what's happening here," she continued. "I wish you good health until March 7th. I will see you soon."
While Jedrzejczyk apologised, Zhang was as good as her word in the octagon, leaving the former champ in a sorry state and in need of plastic surgery after a 25-minute Fight of the Year contender.
She spoke out on Covid-19 afterwards, and recounted her frustrations in the Open English talk.
"I finally got to speak my mind that Covid-19 is not just a problem for Chinese people but for all people. We have to confront the pandemic together. I wish I could say this in English to all the people there during my later stay in the US.
Zhang was trapped in Las Vegas after the fight, unable to return to China because of travel restrictions, where she saw another side of the pandemic. "I was often greeted by the locals. I slowly understood that they didn't pay enough attention to the pandemic only because they did not know enough about it.
"Confrontation only creates more conflict and negativity. I believe in using actions to show understanding and love, this way we can come together."