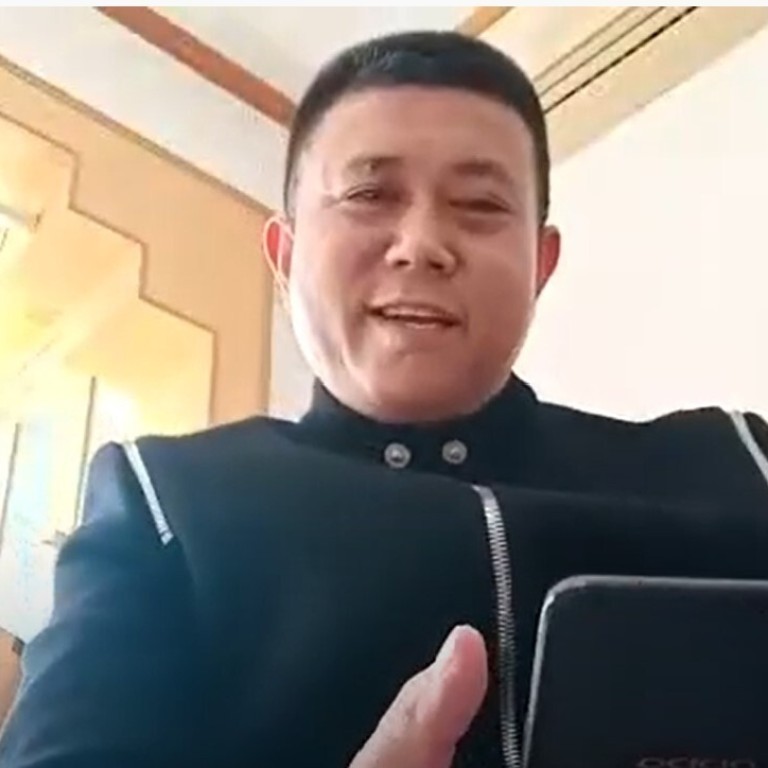 Xu Xiaodong: tai chi master blames sunlight, cage floor and no time for 10-second defeat
Chen Yong posts video on social media to explain loss, says tai chi cannot generate force on soft ground
'When Xu Xiaodong hit me I was just finding my groove and then I was blinded by the sun,' loser says of 10-second defeat
Fresh off his defeat by Xu Xiaodong last weekend, beaten tai chi master Chen Yong made a video explaining the reasons he lost in a video that was dramatically longer than the 10-second fight.
The pair finally fought their long-awaited bout in the mountains of Guangdong province last weekend, two years after Chen first challenged Xu.
This was Xu's return to the cage after an extended break because of China's fight against the Covid-19 pandemic.
When they did finally fight it lasted all of 10 seconds with Xu twice kicking and jabbing the self-proclaimed tai chi master, who then threw in the towel.
Chen later posted on social media as to why he had not beaten "Mad Dog" in their fight, with the video surfacing on YouTube in its original Mandarin last week.
It was then translated into English by the "Fight Commentary Breakdowns" channel and posted on their account on Saturday.
The tai chi master began by blaming a lack of preparation for the fight, saying he had no time to prepare for the bout that he twice postponed.
"When I arrived it was rushed. Why? Because it started two hours early," Chen said as he appears to read prompts from a phone. "I had no time to warm up."
Chen also blamed a lack of familiarity with where the fight was held, saying he had not been at the site in a year.
"The moment I stepped into the cage I realised the ground was so soft. I have been practising for a year on hard surfaces, soft surfaces inhibit tai chi.
"The power and force that comes from tai chi can't be found on soft surfaces.
Chen then pointed the blame at the referee.
"The ref put me facing the sun and he put Xu Xiaodong's back against the sun," Chen said. "I had the sun in my eyes but I wasn't completely aware of that at first."
The sun "became very apparent" when the match started, he said. "When Xu Xiaodong hit me I was just finding my groove and then I was blinded by the sun."
Chen said he "lost by a fluke" as he reiterated his claim that the cage floor was too soft.