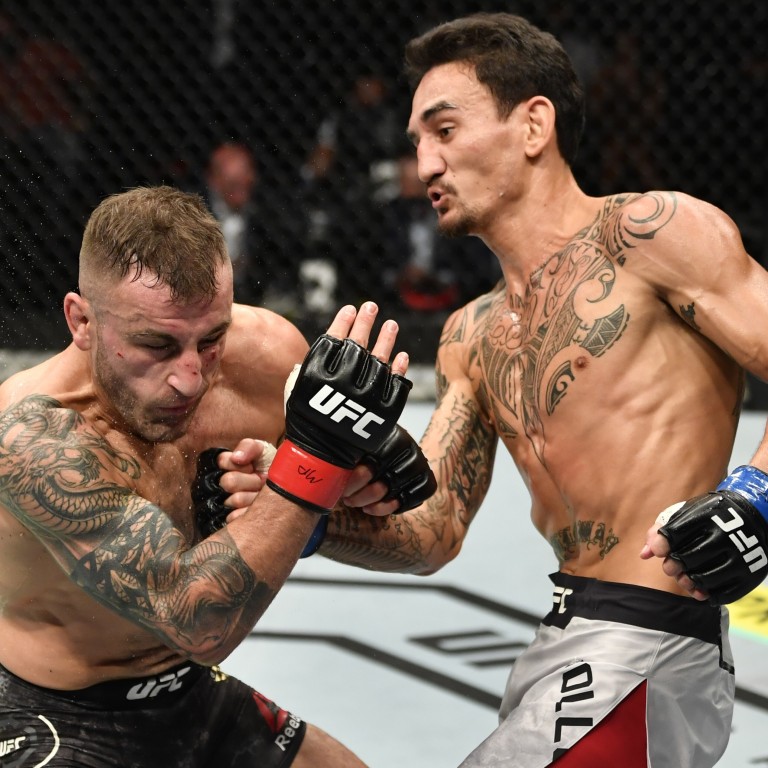 UFC: Max Holloway insists '80-90 per cent of the world' thought he beat Alex Volkanovski
'Not just the fans ... my competitors, Dustin [Poirier], Justin [Gaethje], Nate [Diaz], Jorge [Masvidal],' says former featherweight champ
'I'm not too mad about it. I've got love, it's onto the next,' adds Holloway, who returns in UFC Fight Island 7 main event vs Calvin Kattar
Max Holloway's split decision loss to Alex Volkanovski at UFC 251 remains one of the most hotly debated results in recent memory.
Despite the fan favourite preparing for a UFC Fight Island 7 main event clash with No 6-ranked featherweight Calvin Kattar (22-4) on Sunday in Abu Dhabi, pundits and fans alike continue to hark back to what many feel was a harsh outcome for the former champ last July.
Having lost his featherweight title to "The Great" Volkanovski (22-1) of Australia seven months earlier, "Blessed" Holloway (21-6) made a valiant attempt to get the strap back at Fight Island but ultimately came up short in the eyes of the judges.
"I can't be too mad," he said. "Eighty to 90 per cent of the world thought I won.
"And not just the fans. Big-time coaches like Georges St-Pierre's coach Firas [Zahabi]. Big John McCarthy – the guy who made the rule book. And then my competitors, Dustin [Poirier], Justin [Gaethje], Nate [Diaz], Jorge [Masvidal].
"All these guys had a say. And that's why I'm not too mad about it. I've got support, I've got love, it's onto the next."
The last time 29-year-old Hawaii native Holloway went on a two-fight skid was in 2013 when he lost against Dennis Bermudez and Conor McGregor.
He responded emphatically by finishing Will Chope in Singapore, a victory that sparked an incredible 13-fight winning streak.
"If this is the one that starts it, then I can't wait," Holloway said. "What better way to start it than in the new year. The last time I fought in January I started that 13-fight win streak so it would be fun."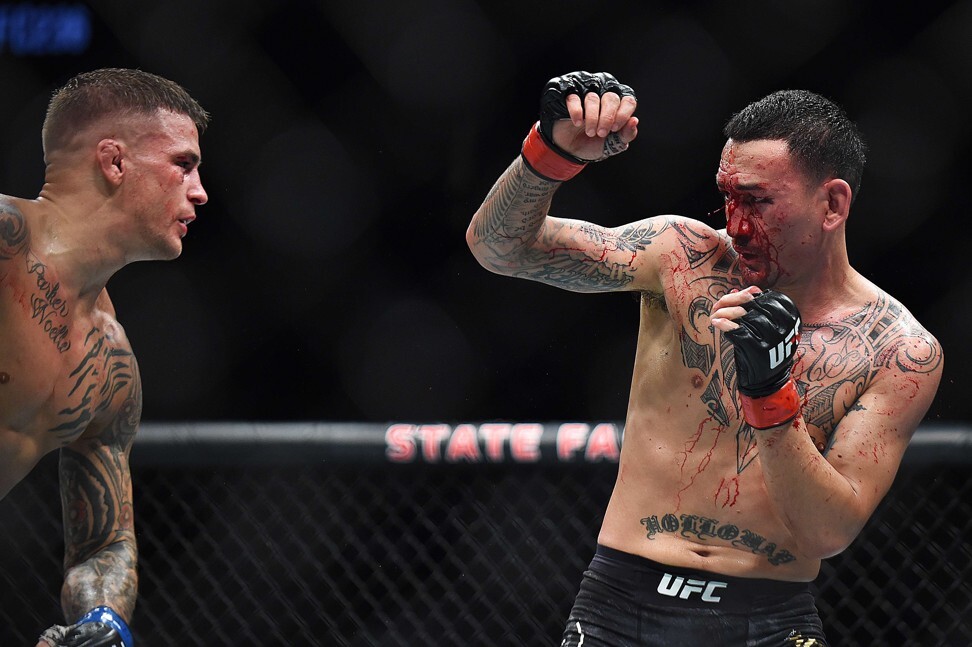 Much has been made of Holloway's vast experience in competing over five rounds compared to 32-year-old American Kattar, whose last outing was his first time going the distance, in a unanimous decision over Dan Ige (14-3).
"I love the five rounds," Holloway said. "Championship rounds they say, where you weed out the championship competition. Three rounds, four rounds, 10? Whatever it is, I'm ready."