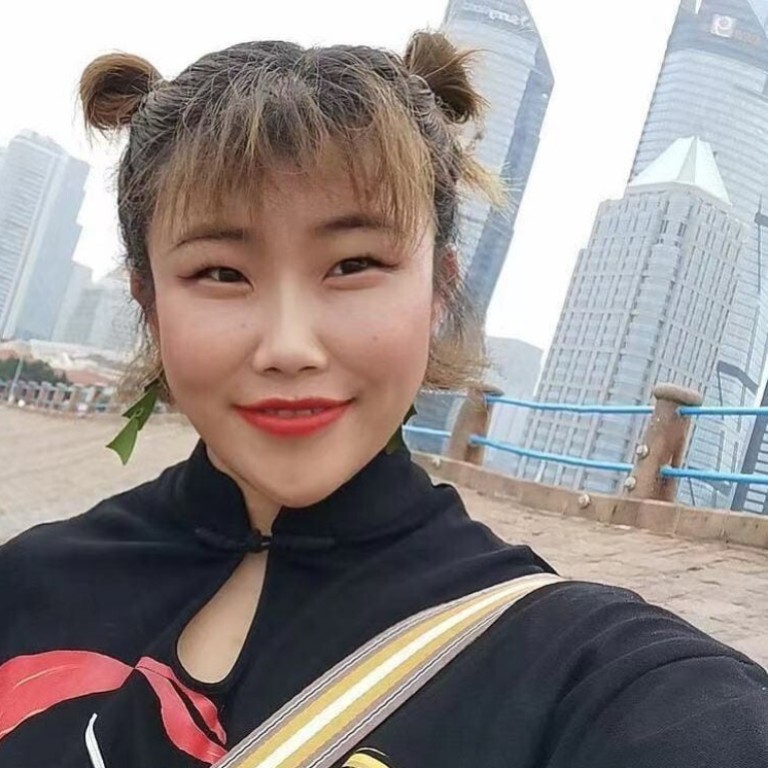 UFC: Wu Yanan says China's rising female MMA stars 'can be champions and be pretty too'
Rising Chinese star Wu back to bantamweight and ready for action at UFC Fight Island 7 on Sunday
'China has many super athletes that are females,' Wu says. 'What a man can do, I can do too. But I don't need to be acting like a man'
It's no secret strawweight champion Zhang "Magnum" Weili (21-1) and that division's third-ranked Yan "Fury" Xiaonan (13-1, one no contest) want to lead a new generation of female Chinese fighters into the UFC.
Bantamweight Wu "Mulan" Yanan (11-3) is already hot on their heels.
The 24-year-old from Chaoyang in Western China says she, too, wants to inspire, as the world wakes up to the talent pool China has at its disposal, and female athletes in the country turn their attention towards MMA.
"I look to my fellow citizens such as Zhang Weili and Yan Xiaonan as my big sisters and I look to their styles in fighting too," says Yan. "[Like them] I also think women should not be in a corner and should be recognised. What a man can do I can do too but I don't need to be acting like a man.
"China has many Olympic champions and super athletes that are females and I think they are equal to men. We can have our dream and be female, too.
"We can be champions and be pretty. My strength, aside from my young age and being pretty, is I envision myself having many more fights and many more years in being an MMA fighter."
Wu is just three bouts into her career with the UFC and knows she has time on her side as she looks to rise the ranks in a division ruled by the Brazilian phenomenon and two division "champ-champ" Amanda "The Lioness" Nunes (20-4.
But at 1-2 with the promotion she also knows the work she has ahead if she is to emulate the feats of her compatriots, and it all begins with her return to Octagon this weekend against the 25-year-old Panamanian Joselyne "La Pantera" Edwards (9-2) at UFC Fight Island 7 n Abu Dhabi.
"Joselyn looks like a very tough fighter and has very good striking skills and ground game," says Wu. "Her style is very fast and aggressive. It will be interesting as both of us have striking skills. Her reach is a bit longer than mine. Other than that I'm ready to fight, so I hope she is too."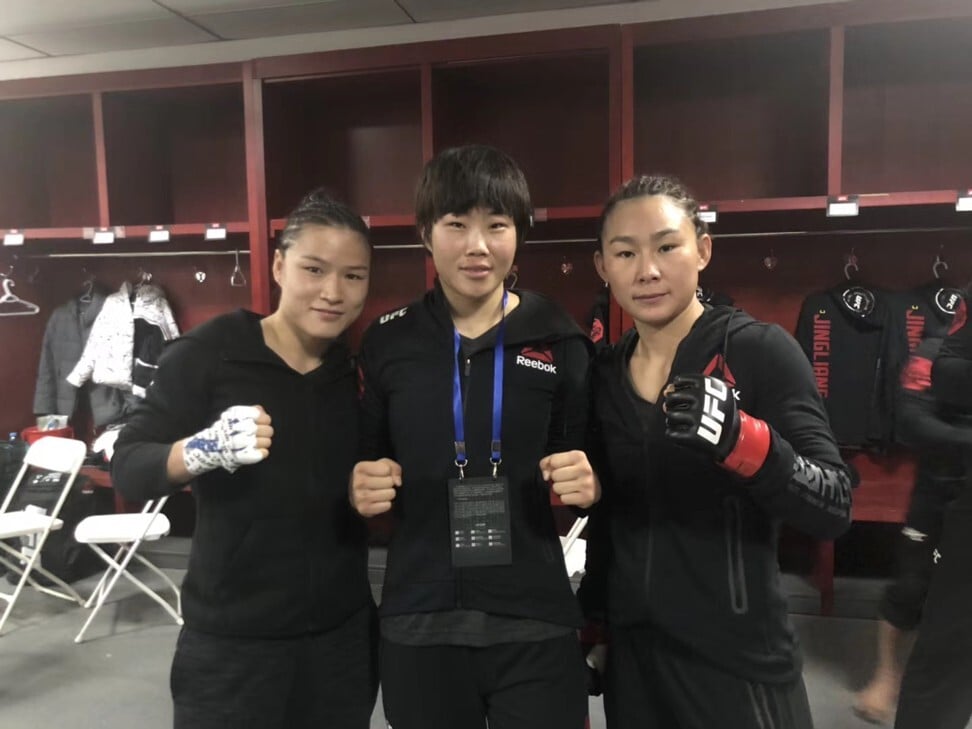 The last time the world saw the graduate of the Xian Sports University's talent factory she found herself struggling with a weight cut, and unable to match the cage craft of Japan's Mizuki Inoue (14-6) who took a split decision in their flyweight clash on the UFC Shenzhen card in August 2019.
"My last fight was off my game," says Wu. "I had a bit of an issue making weight and I was just fighting very conservatively. In hindsight I could've taken my opponent down to the ground or be more actively aggressive.
"I've been working on my strength and conditioning which has been much easier as I have to focus less on weight and am able to put on more muscle. My other training is more on being aggressive with combinations on my striking."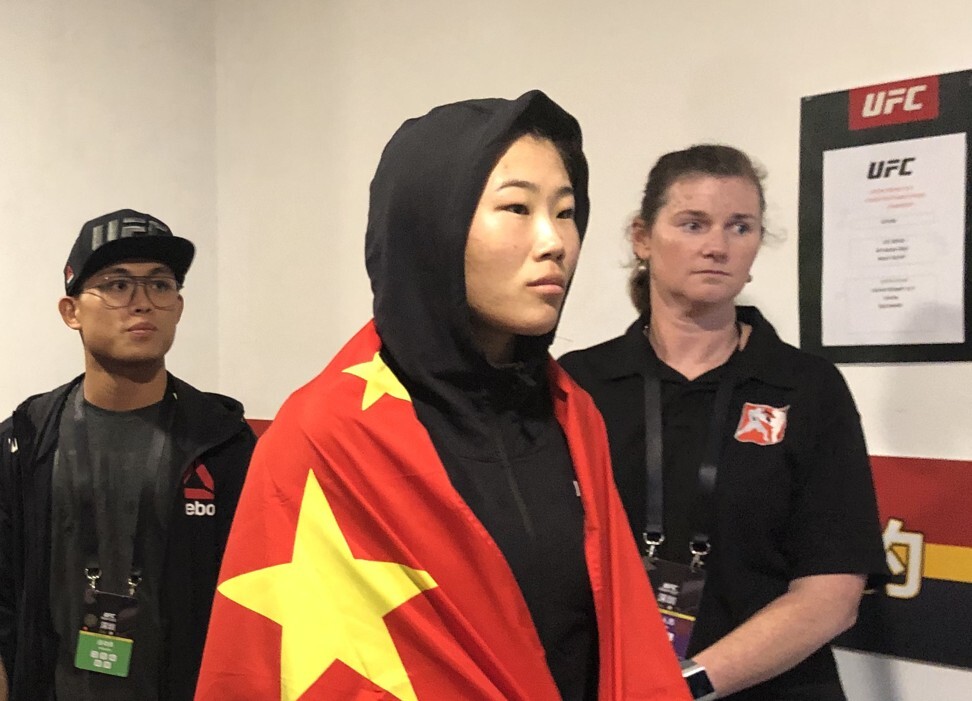 Edwards comes to Abu Dhabi to make her UFC debut on late notice, after the Brazilian former title challenger Bethe Correia (11-5-1) fell to an emergency appendectomy two weeks out from the fight.
Wu says she has hit the tapes, and adjusted her fight plan – and also her mindset coming into the weekend, after admitting she had in the past struggled in terms of focus, inside and outside the cage
"I think sometimes, maybe it's a girl thing to be more emotional or can even be more passionate about an issue," says Wu. "I get distracted or focused on one situation or different aspect or game plan and I don't adapt to changes in the fight fast enough.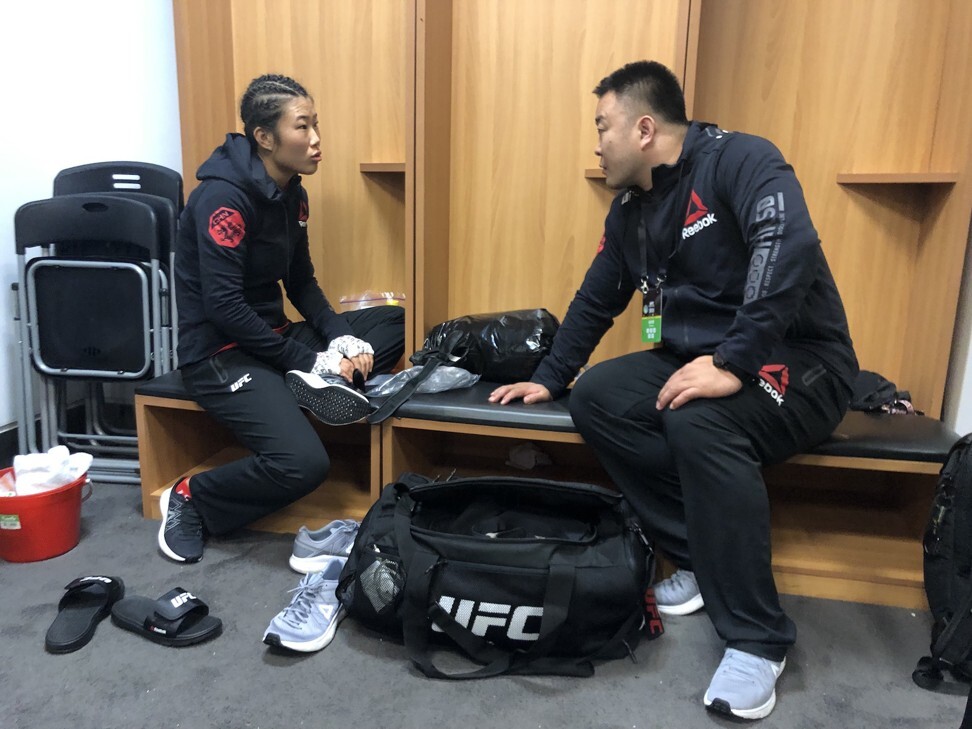 "Mentally I have been training harder, and fighting at a higher weight class will help me keep my mind balanced on the fight and less on weight issues.
"It's been over a year since my last fight, and you will see improvement in my game. Though my opponent has changed. this bout will be a good challenge for me to see if I'll be able to put my game plan to work."