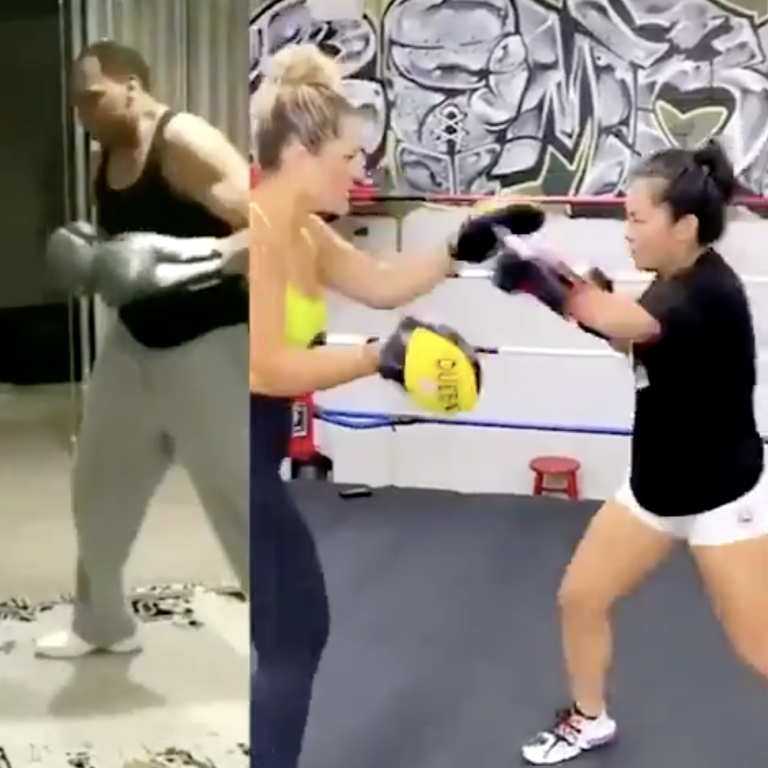 One Championship's Bi Nguyen roasts Stephen A. Smith for women's MMA remarks
ESPN analyst draws criticism from fans and fighters for saying 'I don't want to see women punching each other in the face'
ONE atomweight Nguyen posts video mocking 53-year-old Smith's boxing technique compared to her own
ESPN analyst Stephen A. Smith has sparked a huge backlash from the MMA community with comments considered sexist this week.
Smith – who previously sparked outrage in MMA circles by claiming
Donald Cerrone gave up against Conor McGregor
in January 2019 – drew ire from fans and combat sports athletes again while discussing female fighters in an appearance on the
Black on the Air
podcast.
"Where I jump off the bandwagon is when they try to engage physically," Smith said. "For example, I don't ever want to see a woman boxing a man. I don't want to see that. I don't want to see a woman in the UFC fighting a man, even though there are some women out there that'll kick a dude's butt. We get all that.
"When I think about pugilistic sports, I don't like seeing women involved in that at all. I just don't like it. I wouldn't promote legislating laws to prohibit them from doing so, but I don't want to see women punching each other in the face."
"I don't want to see women fighting in the Octagon and stuff like that, but that's just me," he added.
Smith's words didn't go down too well with ONE Championship atomweight "Killer Bee" Bi Nguyen, who shared a video poking fun at Smith's own boxing technique in comparison to her own.
The 31-year-old Vietnamese-American indicated that Smith needs to keep quiet, accompanying her video with four "shushing" emojis.
The video of 53-year-old American Smith hitting the pads went viral a year ago after his comments regarding "Cowboy" Cerrone's "atrocious" performance in his 40-second TKO defeat by former two-weight champ McGregor at UFC 246.
Former UFC strawweight champ Joanna Jedrzejczyk also piled in on Smith on Wednesday.
"I appreciate your transparency @stephenasmith," she tweeted. "Although I wish everyone at ESPN – and throughout the world – saw women's sports in a positive light, I assure you that we women don't need your support."
The 33-year-old Pole concluded her tweet with the hashtags "#2020WorldMMAAwardsFightOfTheYear" – referring to her thrilling five-round split decision defeat by champ Zhang Weili in March 2020 – and "#NationalGirlsandWomenInSportsDay".
Smith has yet to respond to the backlash, while plenty of other prominent female fighters have criticised him on social media.
"Whoa @stephenasmith you need to chill out my dude. Why did you say this?" tweeted American boxing superstar Claressa Shields, who will make the transition to MMA this year with the Professional Fighters League.
"He sounds like someone who's afraid of something he doesn't understand," wrote UFC strawweight Angela Hill. "When are women fighting men outside of random freak show events & why is it worth mentioning in the same breath as women fighting in the UFC?"
Male fighters also criticised Smith, with UFC welterweight challenger Gilbert Burns writing, "Who even cares about what this guy wants to see? Close your eyes" along with a clown face emoji.