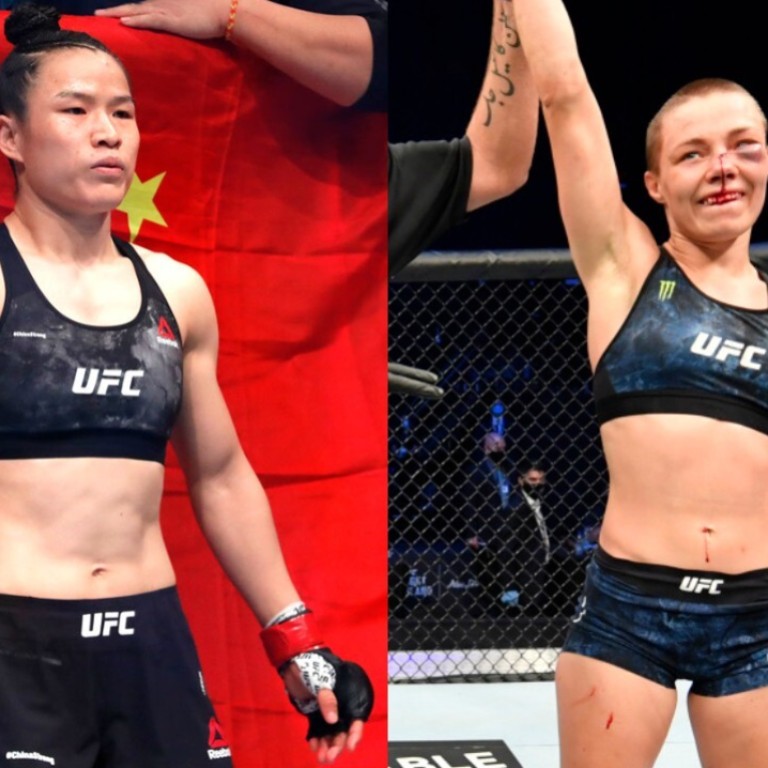 UFC 261: Zhang Weili confirmed to fight Rose Namajunas on April 24 in strawweight title clash
China's champion finally gets a date set for her second title defence, against another strawweight great
'Already there you have Fight of the Year potential. It will be explosive,' says Hall of Famer Michael Bisping
The deal has finally been signed and sealed and very soon China's strawweight champion Zhang Weili will hope to deliver another title defence when she faces the American former champ Rose Namajunas on the UFC 261 card set down for April 24.
The UFC confirmed the clash between Zhang (21-1) and Namajunas (9-4) out of Las Vegas on International Women's Day.
UFC 261 now features four groundbreaking and inspirational female fighters at the top of the card, with the flyweight title bout between the Kyrgyzstani champion Valentina Shevchenko (20-3) and the No 1-ranked Brazilian Jessica Andrade (21-8) having earlier being confirmed.
While reactions for all those involved are pending, Zhang has previously spoken to SCMP MMA about the role she sees herself playing in the sport – and in life.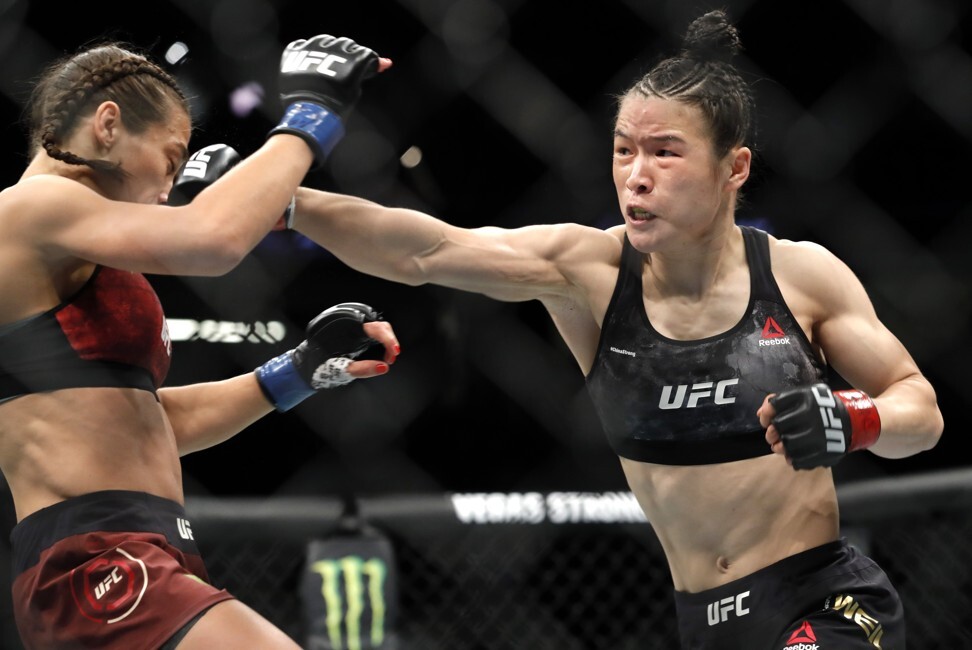 "If watching me and what I do can motivate girls, and give them the power to chase their dreams, then this would be my major achievement, that would be super-positive," she said.
The match-up between Zhang and Namajunas has been in the works for months, with word at one stage around MMA circles that Singapore was being considered as a host city. While the venue has still not been officially announced, the odds are on Las Vegas getting the nod with health protocols – and the necessary support staff – already well established in the UFC's home city.
Social media – and fans everywhere – has been buzzing over the past few months as the will-they-or-won't-they rumour mill trundled on. It's a fight that pits together two of the sport's heaviest hitters, coming off what were arguably the best wins of their careers.
The 30-year-old Zhang went to war against another former champ in Poland's Joanna Jedrzejczyk (16-4) at UFC 248 in Las Vegas last March, before taking a split decision in what was widely considered the best fight of the year. It took Zhang's run in the UFC to 5-0 and her only ever loss came in her first bout, in 2013.
But the clash between the 28-year-old "Thug" Namajunas and fellow former strawweight queen Andrade at UFC 251 last July was a barnburner in its own right. It was a battle waged across the full three rounds, and dominance again surged back and forth between the pair. Namajunas won it by split decision, returning with the movement and confidence that took her to the title in 2017.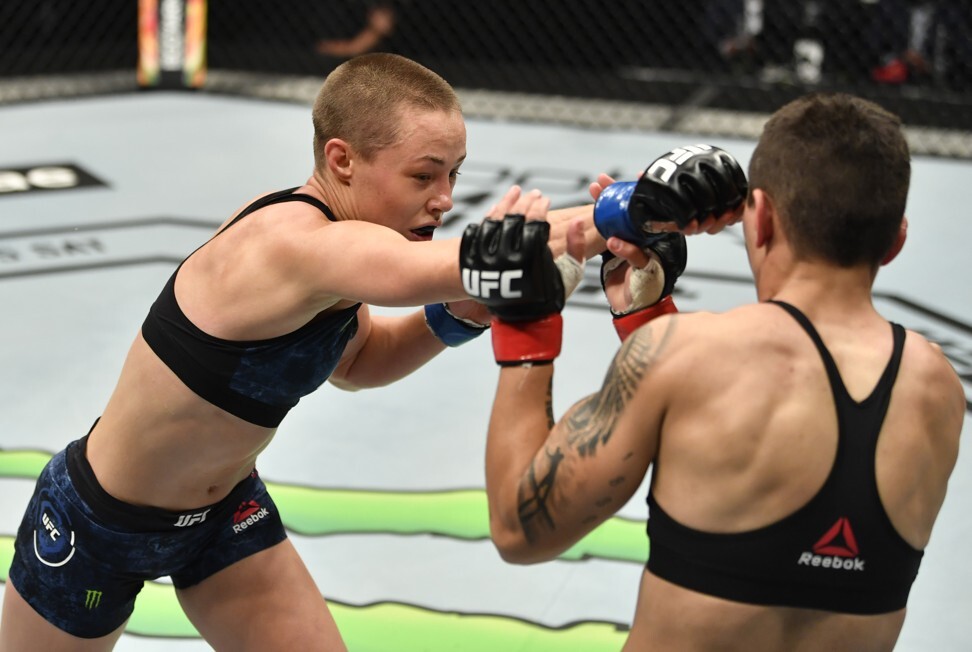 Both Zhang and Namajunas have laid relatively low while negotiations for the bout have rumbled on but there's been plenty of debate over how this one will go.
UFC Hall of Famer and cageside colour commentator Michael Bisping (30-9) told SCMP MMA at the turn of the year that it was one bout he particularly hoped to see in 2021.
"Already there you have Fight of the Year potential," said Bisping. "The match of their styles means it will be explosive and last time Rose [against Andrade] looked back to her best. In think this is one everyone wants to see go off."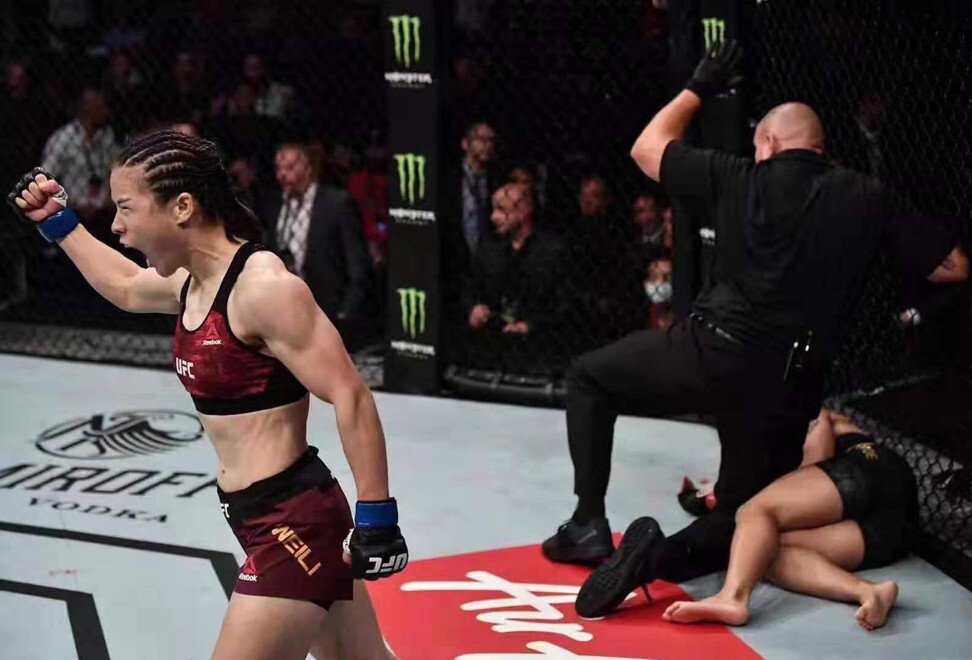 Bisping has followed Zhang's rise closely, and has an established connection with MMA in China through his long friendship with former sparring partner Dean Amasinger – now the director of MMA/head coach at the UFC Performance Institute Shanghai. Bisping also fought twice in China, beating Vietnamese-American Cung Le (9-3) via TKO in Macau in 2014 and bringing the curtain down on his career with a KO loss to American Kelvin Gastelum (16-6, one no contest) in Shanghai in 2017.
"I keep in touch with Dean and I like to know what's going on in China," said Bisping. "It sounds like they will produce a stream of champions and Zhang is showing everyone the way. If you watch Zhang train on Instagram, it's just phenomenal what she does in the gym and what you do in training shows in the Octagon. She just gets better and better.
"Beating Jessica Andrade for the title was unbelievable because Jessica is a beast of a lady – and I mean that in a complimentary way. Then we saw her going the distance with Joanna Jedrzejczyk. Joanna came into that fight really looking to reestablish herself as the strawweight queen and Zhang was just too much. It was a close fight but I think it was clear Zhang had won."