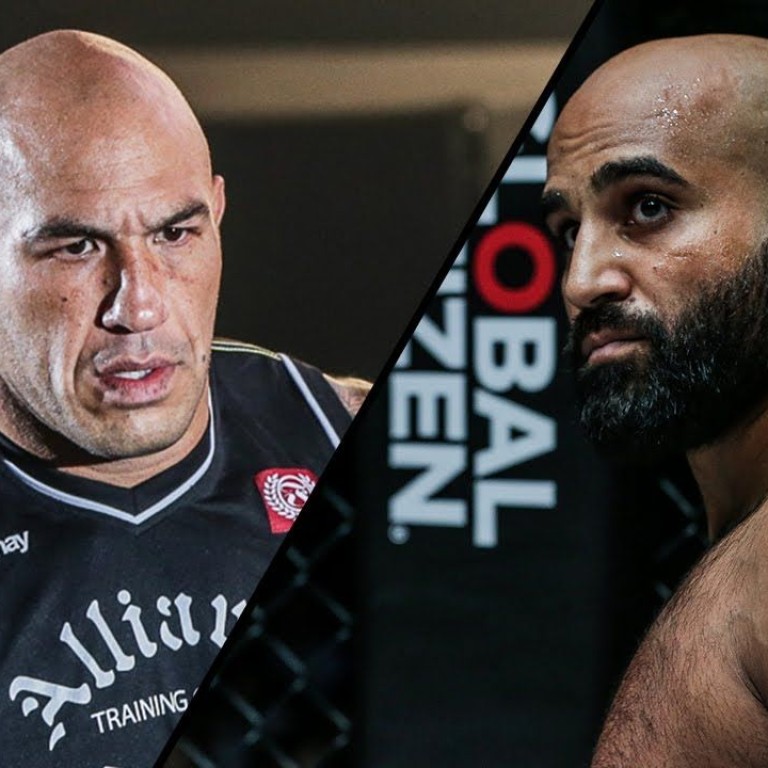 ONE Championship: Brandon Vera vs Arjan Singh Bhullar for heavyweight title 'imminent'
'They are gonna fight, they're signed the bout agreements, we're gonna announce it pretty soon,' Chatri Sityodtong says
ONE chairman and CEO praises Vera's move to Florida – 'he doesn't have the training partners, Sanford MMA has a lot of big guys'
Brandon Vera will defend his ONE Championship heavyweight title against Arjan Singh Bhullar "imminently", Chatri Sityodtong has told SCMP MMA.
US-born Filipino Vera (16-8) is in training camp at Sanford MMA in Florida, where he plans to move from Guam with his wife and infant son.
The 43-year-old remained tight-lipped over the identity of his opponent in an interview with SCMP MMA this week, but ONE chairman and CEO confirmed it will be India-born Canadian Bhullar (10-1).
"So he and Arjan, that's another fight where it's been one thing after another, cursed," Chatri said. "But they are gonna fight – they've signed the bout agreements, it's imminent. We're gonna announce it pretty soon. They're both in training camp."
Vera has joined up at Sanford with former foe Aung La N Sang (26-11, one no contest), who beat him by second-round TKO to defend his light heavyweight title at ONE: Century in October 2019.
"Brandon came to Singapore also for The Apprentice and he and I had dinner," Chatri said. "He told me he's gonna move over to Florida … It's hard for him, in Guam or in the Philippines, where there aren't a lot of heavyweights to spar. He's gotta get the training.
"Of course, he's at the tail end of his career. He wants to fight a few more years. His body is in shape, but he doesn't have the training partners. Sanford MMA has a lot of big guys.
"At the same time, Brandon is very smart about his career. He doesn't want to be a meathead and spar full out three times a week, and put mileage on the body. He would rather train very smart, and keep his body in good shape, so he can continue to upgrade his skills and continue to spar here or there. but nothing too crazy.
"He has all the skills already. Light sparring once a week is fine if you've done a lifetime of martial arts. All combat sports athletes, the damage gets done in the gym. You go through many more rounds than the actual fights, and a lot of times you get banged up."