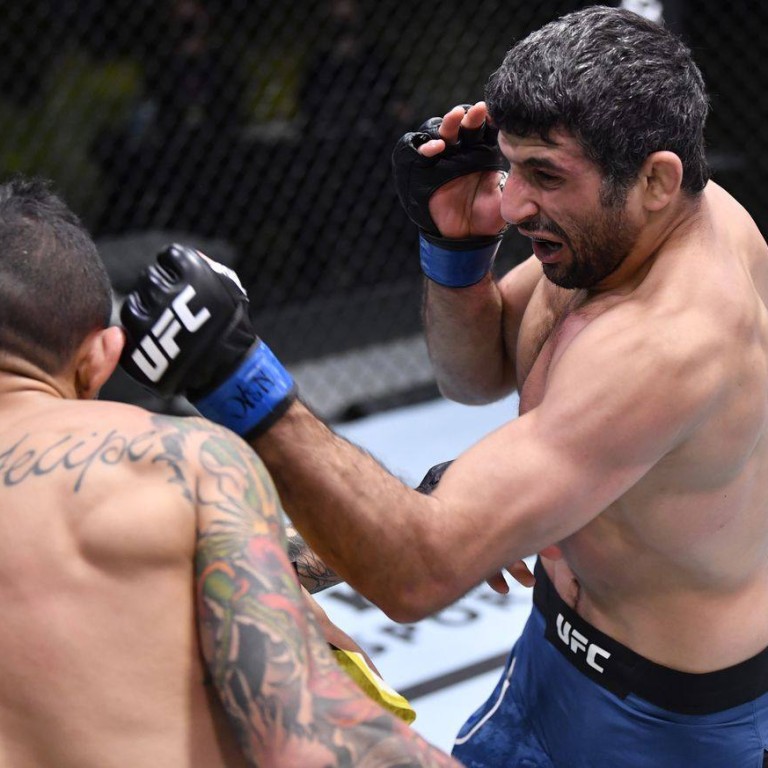 UFC: Beneil Dariush plans to 'out-crazy' Tony Ferguson – 'I'm preparing for the wild man'
Dariush shakes off talk of Ferguson's supposed decline ahead of UFC 262 lightweight clash in Houston
'I try to look at his best fights where he was at his sharpest … That's the Tony I'm trying to beat,' he says
Everyone is expecting chaos when Beneil Dariush and Tony Ferguson step into the Octagon next month and Dariush has a plan that just might be unorthodox enough to work. 
"I've been joking about this," the No 9-ranked lightweight contender told SCMP MMA. "But I'll tell you the same thing I told everybody else. The goal is to out-crazy Tony, so let's see how that goes."
Dariush faces the former interim lightweight champion at UFC 262 in Houston next month in front of a live audience, in a match-up that is a stylistic gold mine for the organisation and spectators alike. 
"You never know what he's going to do," Dariush said. "If that's not exciting to you, I don't know what is. You prepare the best you can but you do not know what he's gonna do. You just don't. 
"It makes actually training for him really difficult, too. Because, what I am going to drill? What am I going to focus on? I'm kinda enjoying this. It's a freedom I haven't felt in a while."
Following a rough skid from April 2016 to March 2018 where he went 2-3-1, the resurgent Dariush (20-4-1) is riding an action-packed six-fight win streak, a run which has skyrocketed him to the top echelon of the 155-pound division and into the biggest fight of his career.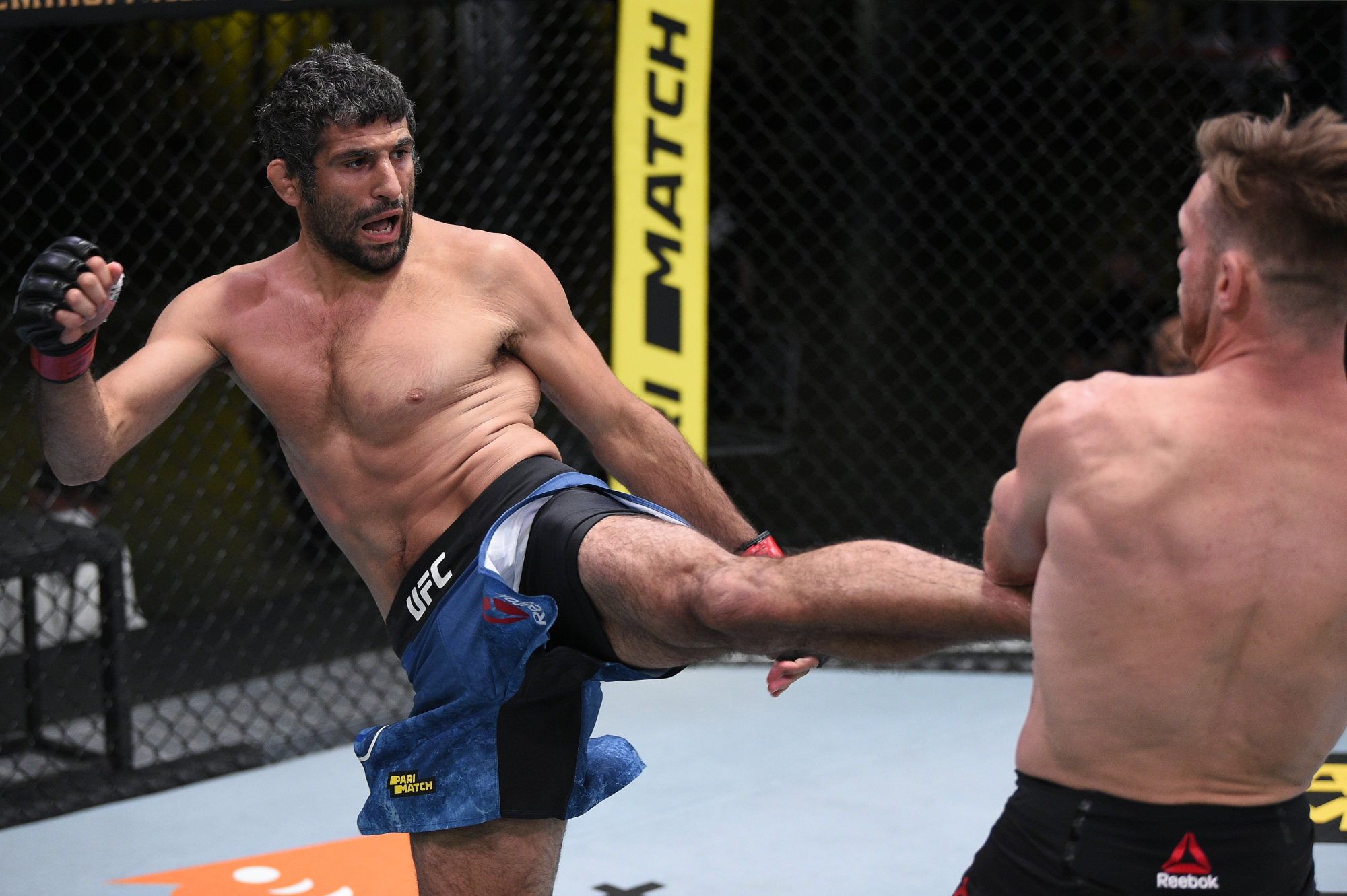 Other than sorting out troubling health issues and the apparent enhancement in skill set, the 31-year-old Assyrian-American points to an intangible for his rebirth.
"It's been trusting God that through the difficulties there was something coming," he said. "And I didn't know what it was. I didn't even know it was gonna continue to be in fighting, but something good was coming. I just try to stay faithful and patient and now we're here.
"I really believe I was training so hard and I was doing the best that I could to reach my goals and I wasn't. At that point, I didn't know what else to do but just be faithful."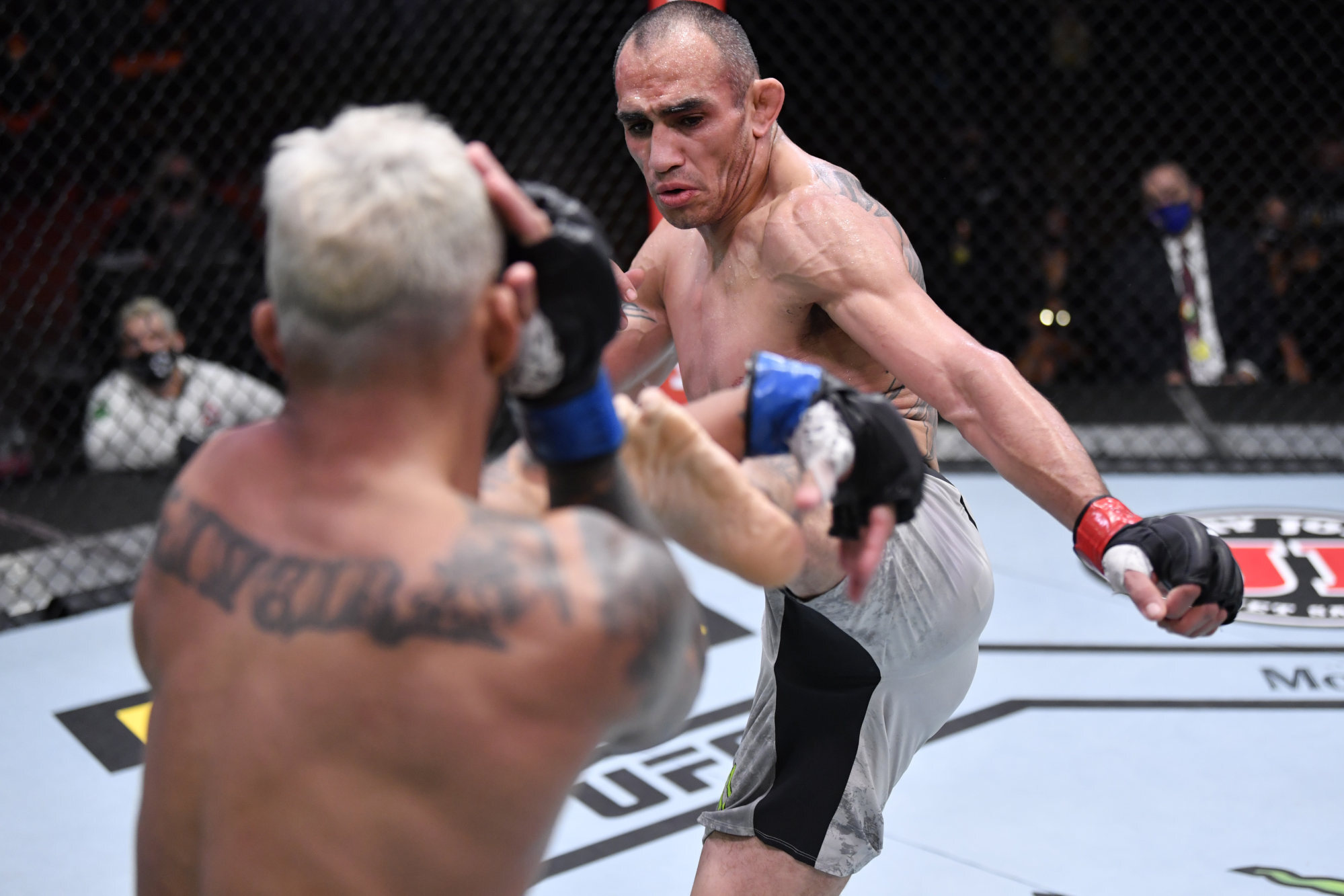 That faith has turned the Kings MMA mainstay into a wrecking ball, while "El Cucuy" is sitting on the wrong side of a two-fight skid.
Talk of Ferguson's decline has become a narrative heading into this clash. That chatter, however, has not got into Dariush's head. 
"I try to look at his best fights where he was at his sharpest and I want to go after that Tony," the California native said. "That's the Tony I'm trying to beat. 
"[The] Tony that's hard to takedown. The Tony that doesn't get tired. The Tony that can take a punch. And is willing to take two [punches] just to give one and eventually he takes over. I'm preparing for the wild man."